Will Biden and Harris Be a Benefit to These Pot Stocks?
The upcoming U.S. election will have a lot of effects on marijuana stocks and the cannabis industry. While U.S. pot stocks like Scotts Miracle-Gro Inc. (SMG Stock Report) and Innovative Industrial Properties Inc. (IIPR Stock Report), will see a change, Canadian pot stocks will also potentially benefit. Under President Trump, we have yet to see any major shifts in how the cannabis industry runs. But, if Biden and Harris are elected, we could see the cannabis industry reach new heights in the near future. This is because the pair seem to support legislation that backs the cannabis industry.
[Read More]
On day one, Kamala Harris has stated that they will decriminalize cannabis. After she announced this, the cannabis industry shot up by around 10% in value during the next trading day. While this could be just an empty campaign promise, it does seem likely that the two would do so given their past. In addition, while we do know U.S. marijuana stocks would benefit, Canadian cannabis stocks could see a boost as well. This boost may not be felt immediately, but rather in the long term of the cannabis industry. With this in mind, let's take a look at two marijuana stocks to watch that could benefit from the upcoming election.
A Major Canadian Pot Stock to Watch: Aurora Cannabis Inc.
Aurora Cannabis Inc. (ACB Stock Report) is one of the largest marijuana stocks in the industry. After the U.S. government passed the Farm Bill two years ago, Canadian cannabis companies were effectively able to move into the U.S. market. In May of this year, ACB stock shot up in value after announcing that it had completed its $40 million acquisition of Reliva. For those who don't know, Reliva is a CBD product retailer based out of the U.S. Although this in itself is not a reason to invest in ACB stock, it does present an interesting opportunity for ACB in the long term.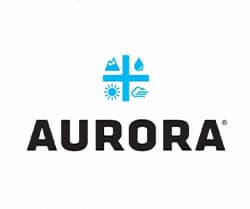 The company has made some big moves to enter into the U.S. cannabis industry. This includes investing heavily into both hemp and CBD related fields. Recently, the Brightfield Group announced that in 2020, the U.S. CBD market could be worth almost $5 billion. By 2023, the group estimates that the industry will be worth as much as $12.4 billion. This means that there is a lot of growth left to occur for companies that are in the right place. And, as of this year, it seems as though ACB stock is in a solid position to benefit from the CBD and hemp industry. With this in mind, it remains a leading pot stock to watch.
A Major Canadian Pot Stock to Watch: Canopy Growth Corp.
Canopy Growth Corp. (CGC Stock Report) is without a doubt, the largest marijuana stock in the industry. After it announced the acquisition of Acreage Holdings Inc. (ACRGF Stock Report) last year, many believed in the long term future of CGC stock. This deal helped to show that Canopy had taken a massive interest in the U.S. cannabis industry. But, it also presented several challenges with U.S. and Canadian cannabis legislation differences. While the deal isn't expected to be finalized until next year, the pair could yield some solid results in the mean time. Canopy Growth has struggled with slow sales growth in Canada.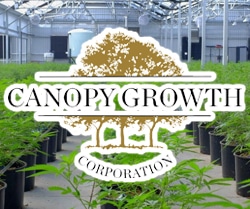 On the other hand, the U.S. has seen massive retail sales demand growth while Canada has been on the decline. Many investors expect that this is simply a short term issue and one that will solve itself in the long term. And, as the largest marijuana stock in the industry, CGC stock is in an advantageous position to grow in the future. Investors should keep in mind that CGC stock is known to be one of the more volatile marijuana stocks to watch. But, for some volatility can be a major benefit. While investors should wait for CGC stock to get back on track, in the meantime it continues to be a pot stock to watch.
What Will the Long Term Look Like For These Marijuana Stocks?
It's hard to predict the next few years or even the next few months of the cannabis industry. This is because there are so many different factors that affect industry growth. In the short term, it seems as though there is quite a lot of bullish and bearish momentum going on simultaneously. But, many analysts have stated that in the long term, the cannabis industry should see a large amount of growth. At this point, everything and anything is speculation. But, all we can do is hope that the cannabis industry will continue to grow in the next few months and into the future.
---
MAPH Enterprises, LLC | (305) 414-0128 | 1501 Venera Ave, Coral Gables, FL 33146 | new@marijuanastocks.com