Can These Pot Stocks Reach Record Highs?
Throughout 2020, marijuana stocks and the cannabis industry have been quite volatile. This volatility stems from two factors. For one, pot stocks are known to be very volatile due to the infancy of the cannabis industry. This includes major marijuana stocks like Canopy Growth Corp. (CGC Stock Report), Aphria Inc. (APHA Stock Report) and Aurora Cannabis Inc. (ACB Stock Report). While the cannabis industry has become slightly less volatile over time, it has still remained with high fluctuations. The second factor has to do with the Covid pandemic that has swept across the world. This pandemic first affected pot stocks and the stock market quite negatively.
[Read More]
But, soon after marijuana stocks began to find their stride amongst Covid. With the pandemic leaving more people at home than ever before, more people found themselves consuming cannabis. This meant that many leading pot stocks posted better sales and earnings than many thought possible. Now, in October 2020, we are seeing cannabis stocks climb once again. And while this climb is still quite volatile, it seems as though there is a lot of bullish sentiment amongst marijuana stocks. With this in mind, let's take a look at whether or not these two marijuana stocks could make big comebacks.
A Mid Cap Marijuana Stock To Watch
Village Farms International Inc. (VFF Stock Report) is one of the leaders when it comes to all things related to Canadian cannabis. While the Canadian cannabis industry has seen a slump in the past few months, many believe that it could rebound soon. As a low-cost cannabis producer, VFF stock has been able to turn more profits than most of its competitors. In addition, the company formed a joint venture with Emerald Therapeutics to create Pure Sunfarms. Recently, Village Farms decided to take full ownership of this project for around CA$80 million. While this venture is only generating around $4 million to Village Farms right now, it could be pushing a greater amount in the future.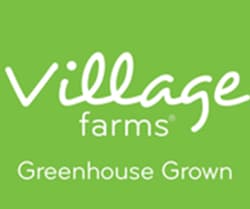 Pure Sunfarms is one of the most profitable aspects of VFF stock. With its 100% ownership of this entity, VFF stock now stands to have a greater chance at profitability in the next few years. Year to date, VFF stock is down by around 15% which is not too much considering other major marijuana stocks. But, the real potential for VFF stock seems to be in the long term. With year to date sales growing by around 9% over the previous years term, VFF stock looks like it is in a good position to be considered a pot stock to watch.
A Top Canadian Marijuana Stock to Watch
Tilray Inc. (TLRY Stock Report) is another Canadian based producer of marijuana. In the past few years, however, the company has been able to move into other markets beyond just selling cannabis. In the past, TLRY stock has been considered to be a more risky pot stock to watch due to its high volatility. But, the company has worked to push sales and revenue even higher than in previous years. Recently, the company announced that its year to date sales shot up by around 50%. This represents around $102 million in sales.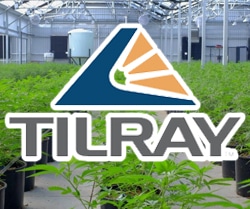 In addition, sales of only cannabis rose by 40% over the previous year to around $61 million. It is difficult to predict where TLRY stock could go in the future because it depends on a lot of factors. But, Tilray has diversified its business model to include hemp as well as international cannabis sales. For 2020, shares of TLRY stock are down by around 60%. In addition, the company still has around $67 million in losses for the first two quarters of this year. While it is a riskier play for some, TLRY stock is only trading at around $6 as of late October. This means that it could be an easy way to get into the cannabis industry for some. For others, however, Tilray could remain quite volatile in the next few months and beyond. Either way, TLRY stock remains a pot stock to watch.
Are These Two Pot Stocks Worth Watching?
As stated before, it's difficult to say at the current point in time. While these two marijuana stocks are both Canadian, they could see a boost or a decline from the U.S. election. In addition, factors such as Covid and geopolitical uncertainty could affect the prices of both these companies. Beyond this, it also looks like the cannabis industry could continue to be quite volatile in the near future. So to consider these companies as pot stocks to watch, investors must first figure out their own threshold for volatility. With this in mind, it all comes down to the individual investor and what type of risk they are willing to take on.
---
MAPH Enterprises, LLC | (305) 414-0128 | 1501 Venera Ave, Coral Gables, FL 33146 | new@marijuanastocks.com