When and How Will Profitability Occur in the Cannabis Industry?
In the past two years, investing in marijuana stocks has been quite a risky game. During that time, investors have had to deal with a pandemic, new legislation, and the ups and downs of demand issues in the cannabis industry. In 2020 however, we have seen our luck change for the better. At the beginning of the year, pot stocks had quite a hard time dealing with Covid. But, this sentiment seemed to be shared across the cannabis industry. Only a few months after the pandemic began, marijuana stocks began to find their stride once again.
[Read More]
Although many pot stocks like Planet 13 Holdings Inc. (PLNHF Stock Report), KushCo Holdings Inc. (KSHB Stock Report), and HEXO Corp. (HEXO Stock Report), are still down for the year, they have managed to make big comebacks. One of the most important things for pot stock investors to consider is profitability. This is something that has been hard to come by amongst many marijuana stocks. While leading pot stocks like Innovative Industrial Properties Inc. (IIPR Stock Report) and MediPharm Labs Inc. (MEDIF Stock Report) have shown greater profitability than most, it is still difficult to find. With this in mind, let's take a look at whether or not we can expect marijuana stocks to be profitable soon.
The Cannabis Industry Can be a Capital Intensive Place
When looking to start a cannabis business, investors need capital. This is something that is true for almost any business. Within the cannabis industry, there are several types of marijuana stocks. These companies all need varying degrees of capital to be able to run. The two most popular sectors of the cannabis industry are pure play pot stocks and MSO pot stocks. On one hand, pure play pot stocks benefit from growing as much cannabis as they can. But, growing cannabis is extremely capital intensive. This requires not only land, but expertise, a large staff, and a lot of time.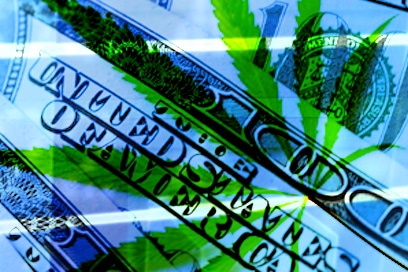 On the other hand, MSO pot stocks tend to need more capital to begin business. These companies are built off of brick and mortar businesses that often can resemble real estate investing in their early stages. In addition, these companies need a constant flow of capital to keep business operations going. So what does this have to do with profitability? Well, because of how capital intensive cannabis businesses can be, it takes quite a long time for companies to see profitability. This means that while marijuana stocks may be unprofitable in the short term, they are getting closer and closer every earnings season. This is not true for all marijuana stocks, but it is for some.
Can We Expect Profitability in 2021?
The short answer to this question is that no one knows. For now, however, it looks as though many marijuana stocks have been able to benefit from the increased demand for cannabis in the U.S. This means that some popular pot stocks to watch have come closer to seeing a profit than ever before. Many marijuana stocks have also shown very high sales numbers such as some U.S. MSOs. A select few of the largest MSO pot stocks are competing to reach $1 billion in annual sales. This would be a major deal for these companies and could put them on the road to seeing profits in the near future.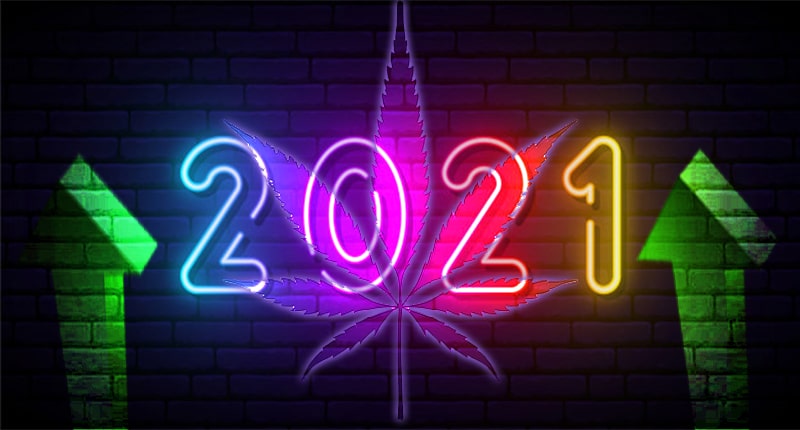 Investors should always be looking at quarterly reports to see which pot stocks are profitable and which could be in the near or long term. In addition, investors need to make sure that the underlying business model of a company is strong. Even if a company is pushing a great number of sales, if its business model is not great, profitability will be even further away. Of course, this comes with the research step of finding a marijuana stock to watch. And in the cannabis industry, the potential continues to look extremely high for a large amount of pot stocks.
Are Marijuana Stocks a Better Buy For The Short or Long Term?
Within the next decade, analysts predict that the cannabis industry could be worth as much as $100 billion globally. This is quite a ways away from where we are in 2020. But, at the growth rate that we have seen, this number is becoming more and more plausible. With this in mind, risk-averse investors may want to find pot stocks that have a solid long term business model. On the other hand, marijuana stocks are quite volatile in the short term. This means that swing traders could potentially turn a profit if they find the right pot stock to watch. As usual, it all comes down to individual investors and their investing style. Because every investor is different, we all need to do as much research as we can to try and find a winning marijuana stock to watch.
---
MAPH Enterprises, LLC | (305) 414-0128 | 1501 Venera Ave, Coral Gables, FL 33146 | new@marijuanastocks.com