2 Marijuana Stocks To Buy And Hold In 2023?
When it comes to cannabis investing a plan is needed to see the best upside. Now having a plan or particular strategy may not be enough. But having one is better the investing blindly and trading without a plan. In the cannabis sector, there are many factors to consider that can change how marijuana stocks perform. For instance everything from company news to how another marijuana stock is trading. The thing about most marijuana stocks is they trade with a high level of volatility so at times companies trade up and down without warning.
For those who are just getting into cannabis investing, there are some things to keep in mind. First, have a game plan that allows you to adapt to any unpredictable changes in trading. You don't want to be stuck when there is a decline in trading and you don't want to miss any chances to take profits when a recovery is taking place. This is why being alert and making sure you are ready to buy sell or hold is important.
Yet before any investment is done also make sure you have done your homework beforehand. Make sure you are up to date on the cannabis stocks you feel are worth buying shares of. As well as learning about the sector and how other companies trade. This above info is a good starting point when looking for the best marijuana stocks to watch in 2023.
Marijuana Stocks For Your 2023 Watchlist
Greenlane Holdings, Inc.(NASDAQ:GNLN)
GrowGeneration Corp. (NASDAQ:GRWG)
Greenlane Holdings, Inc.
Greenlane Holdings, Inc. develops and distributes cannabis accessories, child-resistant packaging, vape solutions, and lifestyle products in the United States, Canada, and Europe. It operates through two segments, Consumer Goods and Industrial Goods. In recent news, the company is to receive more than $4.8 million in Employee retention credit. As well as jointly reduce more than $6.4 million of existing debt.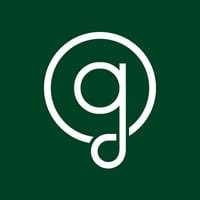 Greenlane is pleased to announce the influx of non-dilutive capital, as well as the corresponding voluntary paydown of its existing debt. Greenlane continues to focus on its transition to a consumer business model with an emphasis on higher-margin-owned brands.
Words From The Company
"Today's announcement allows us to reduce our debt and provide capital for the innovative products that will continue to come from Greenlane throughout the year," said Craig Snyder, CEO of Greenlane. "It is also a key step forward in structuring the business on its path to profitability."
[Read More] 2 Marijuana Stocks For Cannabis Investing In April
GrowGeneration Corp.
GrowGeneration Corp. through its subsidiaries, owns and operates retail hydroponic and organic gardening stores in the United States.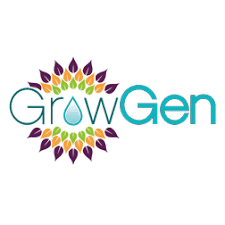 Back on March 15th, the company reported its Q4 and full-year 2022 financials. As well as providing its Q1 and full 2023 guidance.
Fourth Quarter 2022 Highlights
Net revenues decreased by approximately 40% to $54.5 million and same-store sales decreased 51.9%
Gross profit decreased to $9.6 million, or 17.6% of net revenues, from $23.1 million, or 25.5% of net revenues.
Net loss was $15.0 million, or $(0.25) per diluted share, compared to a net loss of $4.1 million, or $(0.07) per diluted share
Adjusted EBITDA(1) was a loss of $10.2 million, compared to a loss of $1.7 million, due in part to approximately $1.0 million in expense
Cash and short-term securities were $71.9 million as of December 31, 2022
[Read More] Top Marijuana Penny Stocks For April 2023
Full Year 2023 Outlook
Full year 2023 net revenues in the range of $250 million to $270 million
Full year 2023 Adjusted EBITDA(1) from a $4 million loss to $1 million profit
First quarter 2023 net revenues in the range of $55 million to $57 million with
Adjusted EBITDA(1) loss between $2 million and $4 million
---
MAPH Enterprises, LLC | (305) 414-0128 | 1501 Venera Ave, Coral Gables, FL 33146 | new@marijuanastocks.com