The Green Rush Continues: Investing in Marijuana Penny Stocks for Explosive Growth in 2023
Are you trying to find the best marijuana stocks for June? The value of several marijuana penny stocks has increased dramatically. The SAFE Banking Act was revived in May by partisan lawmakers in the US House and Senate, restoring the cannabis market. One sector where inexperienced investors may quickly earn from investments is the cannabis penny stock market. A stock is considered a penny stock if its market value is less than $5 per share. Despite the market's well-known high degree of volatility and the nature of the industry, short-term investors have a lot to gain.
The legal and public perception of the cannabis sector have drastically changed in recent years, which has fueled the growth of the marijuana industry.. Cannabis penny stocks provide both experienced and inexperienced investors a way to participate in the green rush due to their low share prices and potential for huge gains. It's critical to make sensible decisions and keep up with the dynamics of the industry as they change in this fascinating world where risk and volatility coexist with the prospect of great gains.
One area where new investors might expect to see fast gains is in cannabis penny stocks. A penny stock is one with a share cost of under $5. Despite the market's well-known high volatility and the nature of the industry, short-term investors could make significant gains. These marijuana businesses have the potential to offer big rewards to short-term investors despite the extreme market volatility. The cannabis market will more than triple over the next five years. Let's examine the 3 top marijuana stocks to watch in June.
[Read More] The Global Influence On Marijuana Stocks And The Cannabis Industry
Unlocking the Investment Opportunities: Marijuana Penny Stocks to Watch in 2023
Planet 13 Holdings Inc. (OTC: PLNHF)
Glass House Brands Inc. (OTC: GLASF)
TPCO Holding Corp. (OTC: GRAMF)
Planet 13 Holdings Inc.
Planet 13 (www.planet13holdings.com) is a vertically integrated cannabis company with award-winning operations in cultivation, production, and dispensaries. It is situated in Las Vegas and Orange County, California. Additionally, Planet 13 holds licenses for both a Florida medical marijuana treatment center and a provisional Illinois Social-Equity Justice Involved dispensary. The goal of Planet 13 is to become a worldwide renowned brand that is known for its top-notch cannabis shop operations and new product development.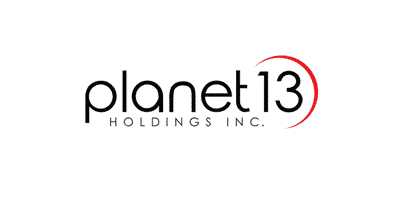 Planet 13 Announces Q1 2023 Financial Results
Q1 2023 Revenue of $24.9 million, compared to $24.8 million in Q4 2022
Q1 2023 Net loss of $6.3 million
Q1 2023 Adjusted EBITDA of $0.68 million
Words From The CEO
"Planet 13 started the year with consistent results notwithstanding overall economic conditions. In Q1 we saw a stabilization in cannabis prices resulting in an improvement in our retail revenue from the SuperStore. In Nevada, we maintained our share of sales above 8%, consistent with our long-term goals. We also saw strong sequential growth in wholesale as we continued to add more accounts and increase sales and productivity with our existing buyers. In California, growth in our wholesale business offset some of the seasonal decline in retail sales."

Larry Scheffler, Co-CEO of Planet 13.
PLNHF Stock Performance
PLNHF stock closed on June 20th at $0.5662, down 4.03% in the last month of trading.  Currently, the stock has a 52-week price range of $0.52-$2.12 and is down 7.18% year to date. According to analysts at CNN Business, PLNHF stock has a 12-month forecast median target of $1.26 per share. In this case, this would represent an increase of 123.12% from its last trading price of $0.5662.
[Read More] Top Marijuana Stocks To Watch In The Cannabis Sector 2023
Glass House Brands Inc.
Glass House Brands Inc., a vertically integrated hemp and cannabis corporation, serves one of the country's fastest-growing industries. The business concentrates on the California market, where it creates distinctive brands that are environmentally friendly to satisfy the demands of customers in various industries. Some of the company's well-known goods include Mama Sue Wellness, Glass House Farms, and Forbidden Flowers. The business plans to make an investment in a 5.5 million square foot greenhouse in Southern California in September 2021. Mark Vendetti is the new company's chief financial officer. In December, PLUS, a well-known California edibles business, was bought for $25.6 million.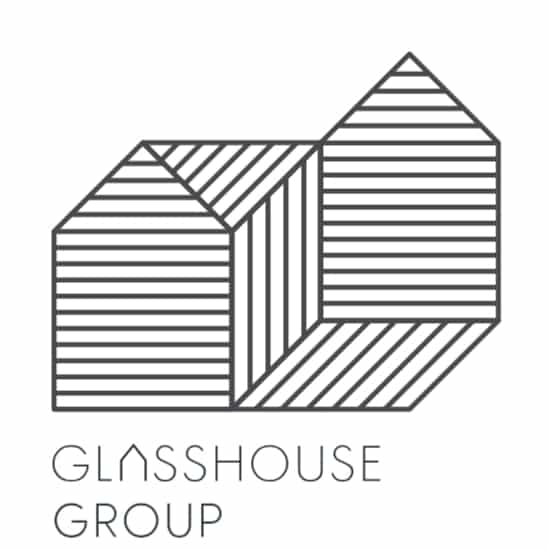 In the first quarter of 2023, Glass House reported net revenues of $29.0 million, an increase of 108% over the same period in 2022 but a sequential fall of 10% over the same period in 2022 due mostly to seasonality. This performance was at the top of our $27 million to $29 million Q1 projection range. Additionally, the $14.5 million in wholesale biomass revenue climbed 182% from Q1 2022 to Q4 2022, but it decreased 7% sequentially.
Products sold climbed by 179% year over year in the third quarter, reaching around 49,923 pounds of equivalent dry weight. Consolidated gross profit increased from $2.3 million, or 17%, in the first quarter of 2022 to $10.2 million, or 32%, in the fourth quarter to $12.0 million, or 41% of net revenues. Since the second quarter of 2022, the final quarter before wholesale prices started to decline sharply, this gross margin % has been at its greatest.
Q2 2023 Outlook
The company projects $38 to $40 million in revenue. Due to the ongoing adverse retail environment, we predict CPG and Retail revenue to be similar to Q1 in comparison to Q1. The rise compared to Q1 23 is mostly due to a seasonal increase in biomass production as a result of higher sunshine levels in Q2 compared to Q1. Based on trends through early May, we forecast that the average wholesale biomass selling price will be $325 per pound.
GLASF Stock Performance
GLASF stock ended at $3.65 on June 20th , up 4.29% in the last month of trading. Currently, the stock has been trading in a 52-week range of $1.78-$4.51. GLASF stock is up 91.1% year to date.
[Read More] Cannabis REITs in 2023: Unlocking Long-Term Dividend Investing Opportunities
TPCO Holding Corp.
One of the most significant marijuana companies in California is TPCO Holding Corp. The company's brands are artist and businessman Shawn Jay-Z Carter, hemp farmer Left Coast Ventures, and direct-to-consumer marketplace Caliva. Marijuana is generally grown, moved, distributed, and extracted by the company throughout California. The company sells cannabis products totaling 250 stock-holding units under 17 owned and licensed brands. 11 retail stores and delivery outlets were established by Coastal Holdings Company, LLC in October.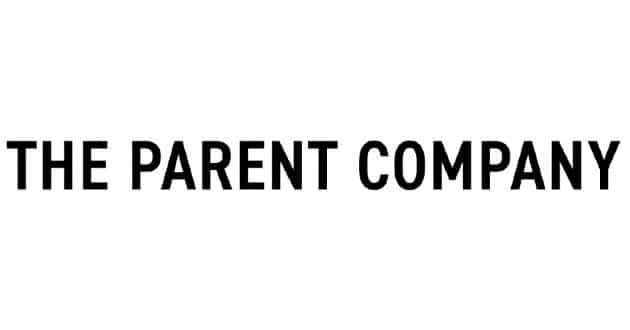 Q1 2023 Financial Highlights
Q1 2023 net sales from continuing operations were $18.1 million (excluding bulk wholesale business which was disposed during Q4 2022).
Gross profit from continuing operations grew 15.8% to $7.8 million, or 43% of net sales compared to $6.7 million, or 30% of net sales in Q1 2022.
Q1 2023 net loss from continuing operations was $16.5 million compared with a Q1 2022 net loss of $33.0 million.
Adjusted EBITDA loss from continuing operations was $9.3 million in Q1 2023, an 57% improvement from a loss of $21.7 million in Q1 2022. Adjusted EBITDA removes the effects of changes in the fair value of financial instruments, impairment charges, stock-based compensation and other non-cash items.
Cash and cash equivalents totaled $76.1 million as of March 31, 2023.
GRAMF Stock Performance
GRAMF stock closed at $0.191 on June 20th , up 7.30% in the last five days of trading. In this case, the stock has a 52-week price range of $0.13-$1.04 and is up 30.82% year to date.
Expert Tips for Successful Investing in Marijuana Penny Stocks in 2023
Cannabis is no longer a taboo topic because more states and nations are legalizing marijuana for either medical or recreational use. Instead, it has developed into a diverse sector that includes everything from lifestyle and fashion to health and wellness. Generally speaking, identifying the top cannabis companies on the market may be made simpler by looking at financials and press releases. To capitalize on the current market volatility, a number of seasoned investors are actively trading short-term holdings in the top cannabis stocks. Use technical indicators and chart patterns to ascertain the ideal entry locations and take-profit zones before constructing a position. By carefully looking for proper parameters, you can increase your capacity for profitable trade execution. The best stocks in the marijuana industry may be among the most interesting to watch in 2023 due to their tendency toward volatility.
---
MAPH Enterprises, LLC | (305) 414-0128 | 1501 Venera Ave, Coral Gables, FL 33146 | new@marijuanastocks.com