Top Cannabis Stocks To Start Watching In February
Are the best marijuana stocks on your watchlist for 2023? As the market begins the year with some upward momentum, the cannabis sector is exhibiting some pricing improvement. The cannabis sector suffered in 2022 as a result of the failure of the US federal government to pass cannabis reform legislation. Top cannabis stock consequently finished the year trading at new lows until the end of 2022, giving new investors greater entry pricing into top cannabis companies.
Day traders and swing traders usually get the greatest returns in a market with this kind of volatility. In addition to their substantial long-term investments in the cannabis industry, some long-term investors opt to engage in short-term trading strategies. As a result, they gain from daily changes in the stock price.
Many of the largest cannabis companies currently have market values that are comparable to penny stocks. Penny stocks are any shares of stock with a price of less than $5. It is commonly known that they have high volatility and a propensity for substantial daily price movements. Let's take a look at the 3 top marijuana stocks that have had the most gains over the previous month as we enter a new trading week.
[Read More] 3 Marijuana Stocks To Buy In The Stock Market 2023
Top Cannabis Penny Stocks To Watch Before February 2023
Neptune Wellness Solutions Inc. (NASDAQ: NEPT)
HEXO Corp. (NASDAQ: HEXO)
Greenlane Holdings, Inc. (NASDAQ: GNLN)
Neptune Wellness Solutions Inc.
Last year, Neptune Wellness Solutions Inc. fully merged with a company that creates consumer goods. The business will offer a selection of CBD-infused drinks in the US, including flavored teas and lemonades. Neptune is currently transitioning from a significant consumer goods company to a B2B hemp and cannabis extraction enterprise. Among the products the business currently offers to customers are cannabis, nutraceuticals, cosmetics, personal care products, organic food, and beverages. Jessica Adkins was promoted by the organization to Senior Vice President of Corporate Communications in October. Neptune expanded their December Mood Ring product line in Ontario and Alberta to include pre-rolls.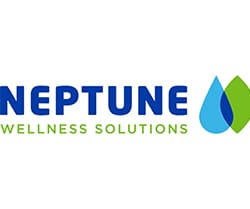 In December, revenue for Neptune's fiscal Q2 2023 was $12 million, down from $12.5 million at the same point in 2016. In addition, the fiscal year's second quarter had a gross profit of $1.1 million as opposed to a loss of $(1.2) million in the same quarter the previous year. The company's net loss in the second quarter increased to $37.3 million from the earlier similar period in fiscal 2022, when it was $12.1 million. The annual revenue of Important Sprout increased by 19% to $8.4 million.
NEPT Stock Performance
NEPT stock closed at $0.77 on January 27th up 113.89% in the last month of trading. The stock has a 52-week price range of $0.23-$14.70 and is up 144.37% year to date.
[Read More] Top Marijuana Stocks To Buy Before Next Week?
HEXO Corp.
The Canadian company HEXO Corp.'s cannabis products have won numerous accolades. Due to its broad brand portfolio, which serves the Canadian leisure industry, the company currently has a substantial global presence. HEXO sells a lot of medical equipment in Israel, Malta, and Canada. The business has also been bolstering its presence in the US marijuana market. Colorado is served by Truss CBD USA, a joint venture between HEXO and Molson Coors. Zenabis Global Inc., a licensed grower of cannabis for both medical and recreational reasons in Canada, was recently bought by the business. Both agreements will support HEXO's future expansion in the US, Canada, and Europe.

Hexo reported financial data for the first quarter of fiscal 2023 in December. The company's Adjusted EBITDA loss for the quarter was $(0.6) million. The fourth quarter of FY22 and the first quarter of FY22 both saw improvements of $6.9 million and $11 million, respectively. The business reported a total net loss before tax of $(57.1) million in the first quarter of 23; this is an improvement from the net losses before tax of $(106.2) million in the fourth quarter of 22 and $(117.4) million in the first quarter of 22. In comparison to Q1'22's net revenue of $50.2 million and Q4'22's net revenue of $42.5 million, the company recorded Q1'23 net revenues of $35.8 million, a decline of 29% and 16%, respectively.
Additionally, HEXO used a wholly owned subsidiary to buy its first manufacturing facility in the United States. High-quality Powered by HEXO products will be produced at the 50,000 square foot facility in Fort Collins, Colorado, and shipped all across the nation. Five new cannabis strains were introduced by HEXO on January 9 under the market dominating Redecan and Original Stash Brands.
HEXO Stock Performance
On January 27th, HEXO closed at $1.59, up 71.85% percent in the last month of trading. The stock is presently trading in a 52-week price range of $0.901-$10.50, up 57.43% year to date.  According to CNN Business experts, HEXO stock has a 12-month average price objective of $2.04 per share. This would be a 29.83 percent increase from the last transaction price of $1.59.
[Read More] Top Marijuana Penny Stocks On Watch Before February
Greenlane Holdings, Inc.
Greenlane Holdings, Inc. is a globally recognized cannabis accessories brand. Premium vaporizers, kid-safe packaging, and cannabis accessories are some of the company's top products available for purchase in the US and other nations. Presently, Greenlane products are sold in more than 11,000 shops worldwide. The merger between Greenlane and KushCo Holdings, Inc. was finished in 2021. The company bought DaVinci, a well-known designer and manufacturer of expensive portable vaporizers.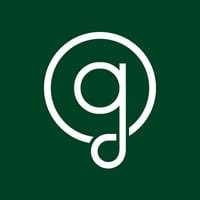 According to corporate figures, same-store sales increased in the third quarter of 2022 by 46% when compared to the same period the previous year and by 18% when compared consecutively. From $48.1 million in the third quarter of 2021 to $95.4 million in the third quarter of 2022, revenue climbed by 98%. With a current yearly revenue run rate of over $400 million, the company is also extremely close to having the highest revenue of any cannabis company reporting in Canadian dollars. Regarding the distribution of Greenlane brands throughout Latin America, a significant agreement was reached between Greenlane and Universal Distribution. Following the completion of the KushCo Holdings transaction, Greenlane might rank among the largest support service providers globally.
GNLN Stock Performance
GNLN stock closed at $0.4350 on January 27th up 63.23% in the past month of trading. Currently the stock has a 52-week price range of $0.27-$17.20 and is up 51.30% year to date. According to analysts at Tip Ranks GNLN stock has a 12-month average price target of $1.38 per share. In essence this would represent an increase of 217.33% from its current trading price of $0.4350.
Top Pot Penny Stocks To Trade In February
Making long-term investments may be challenging for investors right now given how volatile the market is. Considering the high amount of price volatility in cannabis stocks, they may be a better choice for short-term investments. Cannabis stocks are thought to have a higher risk to reward ratio. You should conduct your own research on the firm before investing. Press releases and financial reports from a company may contain information on the leading businesses in a particular industry. Using technical indicators and learning more about chart patterns could improve your trading outcomes. In order to help investors, prepare for greater volatility in 2023, the following stocks are the top marijuana stocks to watch right now.
---
MAPH Enterprises, LLC | (305) 414-0128 | 1501 Venera Ave, Coral Gables, FL 33146 | new@marijuanastocks.com