Are Cannabis Stocks A Buy Before March?
As Russia continues to intensify its invasion of Ukraine top marijuana stocks have experienced some downward pressure. Although the beginning of February began with some upside for cannabis stocks to buy some of those gains have now been given back. With so much uncertainty in the market, cannabis investors could be sitting on the sideline waiting for the sector to put in a bottom. This month lawmakers in Congress announced new attempts to pass federal cannabis reform in 2022. This could be a major development for the cannabis market for the next few years. Because the US has not ended federal cannabis prohibition leading US MSOs are unable to trade on the major American stock exchanges.
This has left them trading on the OTC Markets which are currently unavailable to many new retail investors and other large hedge funds and financial advisors. In general, this has limited the exposure US MSOs receive in the market and could be changed with cannabis legalization. In the next five years, the cannabis industry is forecast to more than double in size. For investors, this could be a good time to find the best marijuana stocks to invest in for 2022. Although some analysts currently believe there could be more downside to this market-leading cannabis companies will begin reporting earnings in March.
Investing In Pot Stocks For 2022
Before investing in any top pot stocks it's important to always do your own due diligence on a company. Researching a company's financials and press releases can help you find the top-performing businesses. Additionally following how a stock moves in the market can allow you to establish the best entry levels for your position. Because of the extreme volatility in cannabis stocks many investors prefer using a tier trading strategy when entering a position.
[Read More] Top Marijuana Stocks To Buy? 3 To Watch As Markets React To Russian Invasion
With a tiered entry, the investor will stage their entry in smaller increments until they have reached their desired investment size. This allows the investor to make entries when the stock moves lower giving them a greater chance to establish a profitable position. As we end February with significant market volatility let's look at 3 top US marijuana stocks for your list in March.
Top Marijuana Stocks For March 2022
Green Thumb Industries Inc. (OTC: GTBIF)
Ayr Wellness Inc. (OTC: AYRWF)
Curaleaf Holdings, Inc. (OTC: CURLF)
Green Thumb Industries Inc.
Green Thumb Industries Inc. is a major player in the cannabis consumer packaged goods (CPG) industry in the United States. The company presently has 75 locations throughout 15 states, one of which is in New Jersey. GTI currently has 111 retail licenses and plans to expand. GTI established a Cookies on the Las Vegas Strip in 2021 as part of a one-of-a-kind arrangement with the privately held Cookies Brand. Green Thumb has announced its entry into the Virginia cannabis market, after the completion of its acquisition of Dharma Pharmaceuticals. The company acquired Leafline Industries, providing them access to the Minnesota market.

In November, Green Thumb announced sales of $233.7 million for the third quarter of 2021, up 48.7% year over year. For the sixth quarter in a row, the company's GAAP net income of $20.2 million, or $0.08 per diluted share, increased. Furthermore, adjusted operating EBITDA climbed to $81.2 million, or 34.7 percent of total sales. At the conclusion of the third quarter, Green Thumb had $285.8 million in cash on hand. As the firm's goods became more widely available, foot traffic at Green Thumb's 68 dispensaries surged, driving the company ahead. The company will release its fourth-quarter and full-year 2021 profits before the market opens on March 1st.
GTBIF stock closed at $19.65 on February 25th down 7.62% in the last five trading days. Currently, the stock has a 52-week price range of $16.66-$37.37 and is down 34.49% in the last six months.  According to analysts at CNN Business GTBIF stock has a 12-month median price target of $42.42 per share. In this case, this would represent an upside of 115.87% from its last trading price of $19.65.
[Read More] Looking For Long-Term Investments In Cannabis Stocks? 3 For Your List For 2022
Ayr Wellness Inc.
Ayr Wellness Inc. is a large-scale cannabis company situated in Florida. The company now has 45 dispensaries in Florida, with a total of 62 sites around the country. The company also bought Herbal Remedies Dispensaries, LLC, which gave them access to the Illinois market. Ayr has been granted temporary permission to sell adult-use cannabis in Massachusetts dispensaries. The Kynd premium flower debuted in Arizona in October. In Pennsylvania, the company just launched its sixth associated functioning dispensary. Ayr gained clearance to open its 86,000 square foot growing and production plant in Arizona in December.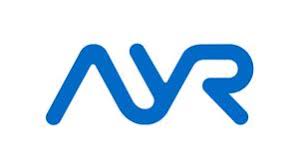 Ayr reported profitability for the third quarter of 2021 in November, with revenues of $96.2 million, increasing 111 percent from the previous year. Overall, the company's adjusted EBITDA increased by 40% year over year to $26 million. Ayr reported an operating loss of $8.9 million in accordance with US GAAP, which included a $34.9 million one-time charge and $8.9 million in non-operating adjustments. In addition, the business forecasts a 10% sequential increase in Q4 2021, as well as a flat Adjusted EBITDA from Q3 to Q4. The company's adjusted EBITDA target for 2022 has been lowered to $250-$300 million, although its sales goal of $800 million has remained unchanged. AYR will release its Q4 and full-year 2022 profits before the market opens on March 17th.
AYRWF stock closed on February 24th at $14.06 down 5.64% in the past five trading days. Currently, the stock has a 52-week price range of $12.16-$36.52 and is down 43.05% in the last six months. According to analysts at Tip Ranks AYRWF stock has a 12-month average price target of $26.25 per share. Presently this would represent an upside of 86.70% from its last trading price of $14.06.
[Read More] 3 Marijuana Stocks To Watch Before The End Of The Month
Curaleaf Holdings, Inc.
Packaged cannabis products are sold by Curaleaf Holdings, Inc., a multi-state cannabis retailer with 113 retail locations across the United States. Curaleaf International, the company's wholly-owned subsidiary, has begun operations in Germany, with Adven GmbH providing access to medicinal cannabis products. In the United States, Curaleaf's Select brand is one of the most well-known. After buying Tryke Companies in November, Curaleaf expanded its operations to three additional states. The corporation presently has properties in Arizona, Nevada, and Utah in its portfolio. Curaleaf's cooperation with B Noble has grown to 10 states, including the medical business in New York. B Noble's mission is to improve social equality inside the company.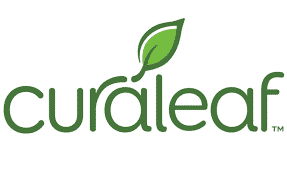 Curaleaf announced $317 million in revenue for the third quarter of 2021 in November, increasing 74 percent year over year. The adjusted EBITDA for the year was $71 million, up 69 percent over the prior year. Curaleaf's cash flow from operations in Q3 2021 was $52 million, or 16% of revenue. As a result, overall cannabis sales revenue in Q3 2021 increased by 61% year over year to $144 million. Los Suenos Farms was also purchased, increasing the company's total cultivation capacity to 4.4 million square miles. The company will publish its Q4 and fiscal year-end 2021 profits after the market closes on March 3rd.
CURLF shares ended at $7.50 on February 24th, down 12.69 percent in the last five trading days. The stock is currently trading in a 52-week range of $6.52-$17.45 and is down 36.49% in the past six months. According to analysts at CNN Business CURLF stock has a 12-month median price target of $16.25 per share. In essence, this would represent a return of 116.67% from its last trading price of $7.50.
---
MAPH Enterprises, LLC | (305) 414-0128 | 1501 Venera Ave, Coral Gables, FL 33146 | new@marijuanastocks.com