Are These The Best Marijuana Stocks To Buy And Hold In 2022?
Are you looking for top marijuana stocks to buy while the market is down? To start 2022 most of the best cannabis stocks to invest in have established new lows in January trading. Ultimately current instability in the market has kept the cannabis sector trading near these new lows as trading progressed in February. At the beginning of the month renewed attempts to continue to push federal cannabis reform sparked an uptrend with pot stocks.
But this uptrend has been stifled by the possibility of war on the horizon. Although the cannabis sector is down currently the industry itself has been growing significantly. In the past few years, many leading cannabis companies have expanded rapidly across the US as new markets are being established. One area of the cannabis market that has supported the industry's growth is ancillary cannabis companies. Ancillary cannabis companies do not touch the actual plant instead they support industry growth in some way.
Supplying hydroponic equipment, lighting and organic nutrients needed to grow cannabis is one example of an ancillary company. Another would be those companies that work with state-licensed cannabis companies like cannabis real estate investment trusts. These companies allow vertically integrated cannabis companies to expand their cultivation facilities and raise capital through triple net leases and loans.
Long Term Investing In Pot Stocks In 2022
Some of these ancillary cannabis stocks have shown potential for good long-term investing in pot stocks. In addition, some of these cannabis stocks can also provide a dividend for long-term shareholders. Before investing in cannabis stock for 2022 it's important to do your own due diligence on a company.
[Read More] Best US Marijuana Stocks To Watch For Presidents Day
Researching a company's financials and press releases is a good way to find the best-performing companies. It's also important to learn to establish the best entry points for your investments. With current market volatility and lower trading levels, it could be time to make a watchlist of the best marijuana stocks to invest in. Let's look at 3 top ancillary marijuana stocks to watch in February.
Best Marijuana Stocks For Long Term Investing In 2022
Innovative Industrial Properties, Inc. (NYSE: IIPR)
Power REIT (NYSE: PW)
Agrify Corporation (NASDAQ: AGFY)
Innovative Industrial Properties, Inc.
One of the largest marijuana REITs is Innovative Industrial Properties, Inc., a real estate investment trust focusing on the regulated cannabis business in the United States. The company presently has 7.7 million square feet of rentable space available, with plans to add another 2.7 million square feet. Many of these facilities are completely leased, with an average lease period of 16.7 years left. The company presently has 105 properties spread throughout 19 states. As of February 10th, IIP has invested $1.5 billion and guaranteed another $391.7 million in tenant reimbursements for property upgrades.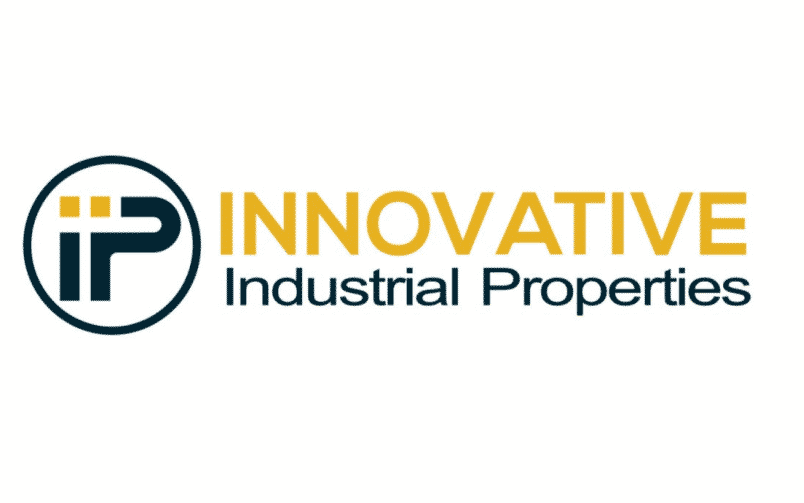 IIP continues to buy properties, particularly in Pennsylvania and Massachusetts and expects its lease portfolio to grow significantly in 2021. On February 23rd the company will release its fourth quarter and year-end financials after the market close. The deal to exchange $2.3 million in cash and issue 1,684.237 shares for $110 million in exchangeable senior notes due in 2024 is one recent move that could have dragged down IIPR stock.
In November, IIP announced its third-quarter 2021 results, stating total revenues of $53.9 million for the quarter. This is a 1% increase over the previous year's total. In the third quarter, the company generated $29.8 million in net income or $1.20 per diluted share. IIP paid a quarterly dividend of $1.50 per share in October, up 28% from the previous year. The company presently has $554.4 million in cash and $127.3 million in short-term assets. In December, IIP declared a $1.50 per share dividend for the fourth quarter of 2021. This equates to an annual dividend of $6 per common share. By the end of 2021, the corporation added 27 properties to its portfolio in Colorado, Pennsylvania, and North Dakota.
IIPR Stock Performance
On February 18th, IIPR stock closed at $183.10 and is down 11.06% in the last month of trading. The stock is currently trading in a 52-week price range of $160.91-$288.02, down 30.69% year to date. IIPR stock has a 12-month median price objective of $290.00 per share, according to CNN Business analysts. In this example, this would be a 58.47% increase over the previous trade price of $183.10.
[Read More] Trading Marijuana Penny Stocks? 3 For Your Watchlist Right Now
Power REIT (PW)
Power REIT is a real estate investment trust that focuses on long-term real estate that generates high risk-adjusted returns. For example, Power REIT has an expanding portfolio of CEA buildings, such as greenhouses and associated processing plants. The houses are now leased to tenants who are allowed to grow medicinal marijuana on the property. The assets are targeted for growth, and Power REIT has the financial resources to make the necessary upgrades. Power REIT's greenhouse facilities also provide a long-term growth opportunity.

Power REIT increased its foothold in Colorado by purchasing a 10-acre site with a 12,000-square-foot greenhouse. As a result, the business now owns about 83 acres of investment sites and 383,328 square feet of CEA facilities dispersed around Southern Colorado. The business invested $18.4 million in a 556,146-square-foot cannabis greenhouse and processing complex in September. This will be Michigan's largest cannabis production plant, as well as one of the largest in the country. Power REIT held 21 CEA buildings totaling more than 1 million square feet as of November. The trust paid $0.484375 per share in dividends in the third quarter, for a total of $1.9375 per total share.
PW Stock Performance
PW stock closed at $53.97 on February 18th, up 2.20% for the trading day. Currently, PW stock has a 52-week price range of $32.48-$81.99 and is up 22.66% in the last six months. According to analysts at Market Beat PW stock has a 12-month average price target of $86.00 per share. In this case, this would represent an upside of 59.3% from its last trading price of $53.97.
[Read More] Amazon Is Showing Big Support For Federal Cannabis Reform
Agrify Corporation
Agrify Corporation is a manufacturer of precise hardware and software for the indoor agricultural business situated in the United States. Vertical farming systems integrated grow racks and LED grow lights are now available from the company. Agrify's cutting-edge software and technology solutions enable organizations to achieve the best quality, consistency, and output at the lowest cost. Consulting, engineering, and construction are all part of the company's services. The company recently purchased Precision Extraction Solutions and Cascade Sciences, two well-known producers of cannabis and hemp extraction, post-processing, and testing equipment and solutions. Thanks to a cooperation with Olive El Mirage, the company announced its debut into the Arizona cannabis market in October. Lab Society, a pioneer in distillation and solvent separation solutions for the cannabis extraction sector with $10 million in yearly revenue, was acquired by the company on February 2nd.

In November, the company declared sales of $15.8 million, up 460 percent year over year, during the third quarter of 2021. Agrify added $32.2 million in new bookings, increasing its total backlog to $117.5 million. Bud & Mary's Cultivation, Inc. has announced the first complete turnkey cooperation with Agrify, with plans to deploy up to 1200 vertical farming units at its 50,000 square foot facility. Curaleaf Holdings, Inc. (OTC: CURLF) has also agreed to work with the company on a multi-year R&D program. The influence of the cultivation environment on plant health and harvest productivity will be investigated in this study. For 2021, the business reiterated its full-year expectation of $48-$50 million.
AGFY Stock Performance
AGFY stock closed on February 18th at $5.97 down 6.28% for the trading day. The stock has a price range of $5.02-$35.94 and is down 81.64% in the past six months. According to analysts at CNN Business AGFY stock has a 12-month average price target of $32.00 per share. In this case, this would be an increase of 436.01% from its last trading level of $5.96.
---
MAPH Enterprises, LLC | (305) 414-0128 | 1501 Venera Ave, Coral Gables, FL 33146 | new@marijuanastocks.com