Top Marijuana Stocks For Watchlist Right Now
Are you searching for the top marijuana stocks to buy now that the market is weak? In general, the cannabis market is trading near 52-week lows as we get closer to the next new CPI and PPI numbers. At this point, it could be a smart idea to compile a watchlist of cannabis stocks to buy when the market bottoms out. Leading cannabis companies in the US have continued to grow in states where it is legalized.
Actually, since the pandemic, the US cannabis market has expanded dramatically and surpassed Canadian LPs as the biggest income producer. US marijuana stocks have lost some of their recent gains after an increase in October due to market turbulence. When trading in a market like this one, day traders and swing traders usually make the greatest money. Some long-term investors also elect to use short-term trading tactics on top of their sizable long-term investments in the cannabis sector. They, therefore, stand to gain from daily fluctuations in the stock's price.
Delays in implementing federal cannabis laws have affected the US cannabis industry, which generates billions of dollars a year. By taking advantage of the sector's downturn, investors may be able to benefit from the current market crash. Below is a list of the top 3 marijuana stocks in the US to watch in October.
[Read More] 2 Top Canadian Marijuana Stocks For Watchlist Right Now
Top US Marijuana Stocks To Watch This Week
Ayr Wellness Inc. (OTC: AYRWF)
Columbia Care Inc. (OTC: CCHWF)
Cansortium Inc. (OTC: CNTMF)
Ayr Wellness Inc.
Ayr Wellness Inc., with headquarters in Florida, is a well-known cannabis company. The corporation owns 67 marijuana businesses, 50 of which are located in Florida. In order to grow in Illinois, the company also purchased Herbal Remedies Dispensaries, LLC. Ayr has been given permission to dispense massive amounts of marijuana for adult use in Massachusetts dispensaries. The company has opened its sixth operational, affiliated dispensary in Pennsylvania. After getting certification from Arizona regulators, Ayr's 86,000-square-foot processing and growing facility was ready to begin operations in December. The company made a significant acquisition in the beverage industry on February 15th when it bought Levia Cannabis Infused Seltzer.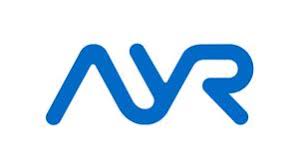 ARY reported revenue of $110.1 million for the second quarter of 2022, up 20.6% from the second quarter of 2021. Additionally, the gross profit, which was $40.3 million in Q2 2021, climbed by 80.6%. The company's adjusted EBITDA was $19.6 million, a 28.5% decline from Q2 2021. The company expects sales, Adjusted EBITDA, and operating income to rise by around 10% sequentially from Q2 2022 to Q3 2022. The rate of consecutive increase will quicken in Q4 2022. AYR ended the quarter with $116.7 million in cash on hand. The company will release its third quarter 2022 results on November 10th before the open.
AYRWF stock closed on October 11th at $3.30 down 17.78% in the last month of trading. Currently, the stock has a 52-week price range of $2.30-$24.98 and is down 78.06% year to date. According to analysts at Tip Ranks AYRWF stock has a 12-month average price target of $12.07 per share. In this case, this would represent an upside of 262.46% from the last price of $3.30.
[Read More] 3 Marijuana Stocks To Buy During The 2nd Week Of October
Columbia Care Inc.
Columbia Care Inc.'s presence in the New York area will expand considerably. The company, which is one of the biggest cannabis growers on the East Coast, just bought a 34-acre Long Island facility. With 99 dispensaries and 32 growing and processing facilities, Columbia Care currently has 131 outlets throughout 18 American cities. In October 2021, the company unveiled a marijuana dispensary at its first site in Missouri. The business has just announced the opening of Virginia's third gLeaf dispensary. On March 23, Columbia Care was purchased by Cresco Labs Inc. (OTC: CRLBF), the largest MSO in the US, for a $2 billion total enterprise value.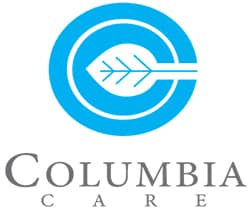 For the second quarter of 2022, the company recorded quarterly sales of $129.6 million in August, an increase of 5% QoQ and 18% YoY. Additionally, total profits rose 17% year over year to $50.8 million. The company currently runs 84 retail locations, and it's noteworthy that none were opened in Q2 2022. Columbia Care expects sequential top-line growth in the mid-single digits for each of the next two quarters. Additionally, the company projects a quarterly increase in market-level EBITDA margin over current YTD performance of between 150 and 250 basis points. The British Columbia Supreme Court approved the corporate merger between Cresco Labs and Columbia Care in July.
CCHWF stock closed on October 11th at $1.50 down 22.68% in the last month of trading. Currently, the stock has a 52-week range of $1.15-$3.86 down 55.9% year to date. According to analysts at Tip Ranks CCHWF stock has a 12-month average price target of $4.95 per share. In this case, this is an upside of 292.93% from its last trading price of $1.26.
[Read More] Best Ancillary Marijuana Stocks For October 2022?
Cansortium Inc.
Cansortium Inc., a cannabis business established in Florida, focuses on high-quality cannabis. Currently, the business has offices in Texas, Michigan, and Pennsylvania. This year, Cansortium is expanding into Florida and Pennsylvania with a $90 million loan and equity arrangement. The firm claims that a dispensary is now operational in Fruitland Park, Florida. One of the state's major dispensary networks, Cansortium operates 27 dispensaries in Florida. Fluent offers a selection of premium consumables, full-spectrum extracts, cartridges, and lotions under the Fluent brand.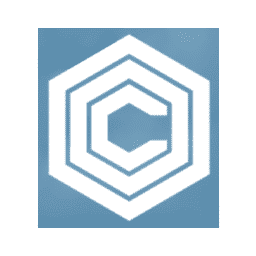 Cansortium reported record sales of $22.4 million for the second quarter of 2022, up 14% QoQ and 36% YoY. A new record of $10,2 million was achieved in Q2. Achieved was adjusted EBITDA, up 95% YoY and 64% QoQ, with $4.3 million in operational cash flow. The business continues to forecast adjusted EBITDA of $25–28 million for 2022 and sales of $90–95 million. Florida increased their contribution by 33%, from $14.2 million to $18.8 million. The business stopped doing business in Michigan in August as a result of a challenging market. Cansortium anticipates annual operational cost savings of about $0.5 million by ending operations in Michigan.
On October 11th, CNTMF stock finished at $0.185, down 23.40% in the past month of trading. The stock is now trading in a 52-week price range of $0.132-$0.911 and is down 72.39 percent year to date.
Investing In Top Pot Stocks Now
In the upcoming months, there are a lot of potential triggers that might help these pot stocks gain momentum to close 2022. Finding the top cannabis companies on the market may be made simpler by looking at their financials and press releases. Several professional traders are actively investing short-term in the top cannabis companies in order to profit from the current market turbulence. Use technical indicators and chart patterns to determine the ideal settings prior to opening a position. By doing this, you can increase your chances of making good trades and find profit-taking opportunities. These might be among of the top stocks to monitor this month as top marijuana stocks continue to experience volatility.
---
MAPH Enterprises, LLC | (305) 414-0128 | 1501 Venera Ave, Coral Gables, FL 33146 | new@marijuanastocks.com