Momentum Builds For Cannabis Reform
As cannabis reform continues to be the focus for investors most marijuana stocks have seen substantial gains in 2021. In February the Canadian marijuana stocks saw the most upward momentum with many of them reaching new 52-week highs in the market. Many investors and analysts currently believe Canadian cannabis companies will see substantial growth in the U.S. and other international cannabis markets.
Although entry into the American market has yet to be established investors are looking for pot stocks with the most value for 2021. Some cannabis companies are positioning themselves to see revenue growth as the cannabis market expands. As a matter of fact, much of this is occurring by way of mergers and acquisitions in both the U.S. and Canadian cannabis markets.
This type of expansion is giving cannabis companies more exposure to an established presence in the market. Another growth perspective to keep in mind is the increase in demand being reported across the U.S. and Canada. In fact, after a slow in sales for November 2020 Canadian cannabis sales rose 102% in December from 2019. In the U.S. similar market trends have been showing an increase in demand for cannabis products.
Investors Looking For Growth Companies
At the present time, investors that are looking for growth companies have locked in on the cannabis industry and its future prospects. Initially, cannabis reform could be a substantial catalyst for the entire cannabis sector. Currently, most cannabis stocks are assessing gains in February consolidating lower in the market. In reality, this could be a good time to add marijuana stocks to your watchlist. With the future looking bright for the cannabis industry some cannabis stocks could see significant gains in the short term and the long term.
To start the last week in February many leading pot stocks are showing some loss in value currently. Actually, this could be a good time for investors to finding marijuana stocks with potential gains going into March. For the purpose of researching cannabis stocks that could show gains going into next month. We can focus on some of the possible top marijuana stocks to invest in this week.
Read More
Marijuana Stocks To Watch:
Village Farms International, Inc. (NASDAQ: VFF)
HEXO Corp. (NYSE: HEXO)
Village Farms International, Inc.
Village Farms International, Inc. is a greenhouse grower in North America that has leveraged its large-scale low-cost agriculture techniques into opportunities in the cannabis and CBD markets. Through its wholly-owned subsidiary Pure Sunfarms the company is one of the largest cannabis operations in the world. In detail, Pure Sunfarms is one of the best-selling brands and has generated profitability for seven consecutive quarters. In it, Q3 of 2020 Pure Sunfarms achieved significant sequential growth with net sales of $17.92 million. Essentially, this is an increase of 75% when compared to Q2 of 2020.
Also, Pure Sunfarms unveiled its first cannabis-infused edible products called Pure Sunfarms Real Fruit Gummies. The Gummies will launch in British Columbia in February. In addition, on February 8th Village Farms announced it has repaid in full a $15.6 million promissory note plus interest originally issued to Emerald Health Therapeutics, Inc. Village Farm also announced it has exercised a portion to make an additional investment in Altum International one of Asia-Pacific's leading cannabinoid platforms.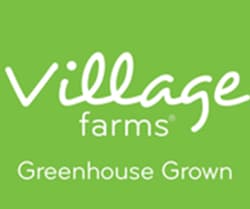 VFF stock is up 66.57% year-to-date with a high of $17.26 on February 10th. The stock is trading at $16.83 on February 22nd down 1.49% for the day. According to analysts at CNN Business VFF stock has a 12-month median price target of $21.94. In essence, this would be a 29.88% gain from current levels. With this in mind, VFF stock is a top cannabis stock to watch going into March.
[Read More] 3 Marijuana Stocks To Watch Reporting Earnings Next Week
HEXO Corp.
HEXO Corp. is an award-winning consumer packaged goods cannabis company that creates and distributes products to the global cannabis market. Currently, the company serves the Canadian adult-use market and has grown its market in Canada by a substantial amount. At the present time, Hexo is showing improvements on its balance sheet. In its Q1 fiscal 2021 results, the company is showing gross revenue of $41.3 million the highest in the company's history. To elaborate sales increased across Canada and the company maintained the number one market share in Quebec.
HEXO has recently gained notoriety with the purchase of Zenabis Global Inc. for $235 million. With the transaction, Hexo will be one of the top three licensed producers of Canadian recreational cannabis sales. Additionally, Hexo will gain Zenabis foothold in Europe supplying pharmaceutical products to the European market.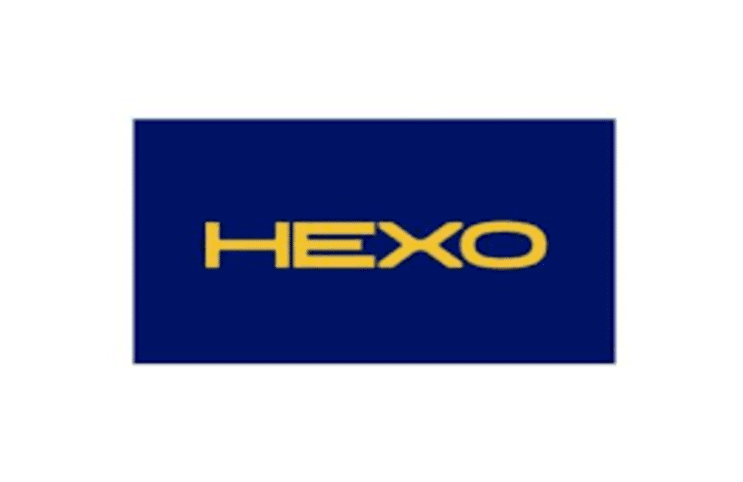 HEXO stock is up 111. 14% since the start of 2021 with a high of $11.04 on February 10th. Currently trading at $7.72 on February 22nd the stock is down 4.24% for the day. According to analysts at Stock Invest,  HEXO stock is forecast to rise 108.33% in the next 90 days. This analysis is based on the stock's short-term market trends. For this reason, HEXO stock is a Canadian cannabis stock to watch last week of February.
[Read More] Best Marijuana Stocks To Buy? 3 Top Cannabis Stocks To Watch The Last Week In February
---
MAPH Enterprises, LLC | (305) 414-0128 | 1501 Venera Ave, Coral Gables, FL 33146 | new@marijuanastocks.com