Best Marijuana Stocks in 2020
Marijuana stocks and the cannabis industry are showing increased market value in November. Last week many Canadian marijuana stocks to watch reported better than expected earnings bringing the sector trading higher. Canadian leaders like Canopy Growth (CGC Stock Report) are currently reaching year to date highs in the market going into the 3rd week in November. In addition, many top U.S. marijuana stocks to buy are also experiencing the same trading patterns as they also are reporting record breakings earnings in the 3rd quarter of 2020. With this in mind, investors are looking towards marijuana stocks for possible investments for next year.
[Read More]
In general cannabis stocks are known for heavy market volatility, this is a cause for concern for long-term investors for good reason. It's important for investors to have some stability in their long-term position to make them feel comfortable with the long hold. But unfortunately, the pure-play cannabis stock sector is not known for stability. In this case, cannabis investors might want to look into more stable cannabis stocks like ancillary marijuana stocks. For example, Innovative Industrial Properties Inc. (IIPR Stock Report) is a good marijuana stock to watch for long-term investing. The company is a U.S. cannabis industry REIT that leases properties to licensed cannabis companies. Another good option in the ancillary sector is GrowGeneration Corp. (GRWG Stock Report) owns and operates hydroponic and gardening supply stores and is growing strong with the cannabis industry.
How Did Marijuana Stocks Perform in 2020?
Although things have been better in the stock market recently, increased Covid cases keep the possibility of that changing anytime. Generally, leading cannabis companies faired well in 2020 even with the pandemic and shutdowns they increased revenue. In particular, larger cannabis companies have given gains to shareholders throughout 2020. In detail, some of the top U.S marijuana stocks to buy are up triple-digit percentage gains for the year. So, investors have to ask themselves have cannabis stocks reached the top?
In reality, the U.S marijuana industry could grow substantially in the next 5 years. Including some of the smaller marijuana stocks in the cannabis industry. In essence, this type of marijuana play could hold more value than their larger counterparts.  With this in mind, let's turn our focus to other possible cannabis companies that could also have the potential for growth in 2021.
Marijuana Stock To Watch In December #1: Fire & Flower Holdings Corp.
Fire & Flower Holdings Corp. (FFLWF Stock Report) is an adult-use cannabis retailer positioned to capture a large portion of the Canadian marijuana market. Currently, the company has begun its global expansion into emerging markets. In addition to its retail business Fire & Flower also has a digital retail platform that the company has generated 150,000 engaged customers with. Last year the company made an agreement with Alimentation Couche-Tard a worldwide retailer with 16,000 stores across 25 countries. Fire and Flower have focused its expansion on Alberta and Saskatchewan, Canada, and now plans to expand into Ontario also. Recently the company reported earnings in Q2 that showed increased revenue for the quarter but also increased net losses. Today the company has 51 locations in operation across Canada with plans to open more in 2021.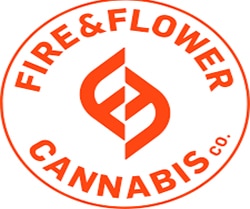 [Read More]
FAF stock is still down from its YTD high of $1.22 back in January. Currently going into Monday's trading at $0.86 if the company gets controls its losses this could be a stock trading at a discounted price. In addition, some analysts have given FAF stock a fair value of $1.19 a share which is higher than current trading levels. As Canada continues with its growing cannabis market watch for Fire & Flower and its expansion into the global market as well as Canada.
Marijuana Stock To Watch In December #2: Red White & Bloom Brands Inc.
Red White & Bloom Brands Inc. (RWBYF Stock Report) is positioning itself to be one of the top three multi-state cannabis operators in the U.S cannabis sector. The company has focused its growth in major U.S. markets like Michigan, Illinois, Massachusetts, Arizona, and California. Recently, Red White & Bloom has expanded its Platinum Vape brand into Arizona. While the Arizona market is expected to reach sales of $915 million the company is moving into a position to profit. Currently, Fire & Flower has 10 operating dispensaries and an additional 8 locations ready to open. In the future, the company is planning to target the Florida, and California markets for expansion. Also important is the company's exclusive rights to produce and sell High Times branded products in their dispensaries.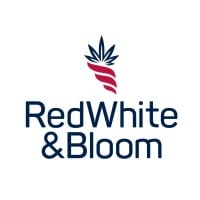 RWBYF stock will open on Monday at $0.5811 and has traded around this level for quite some time. The stock could be an opportunity to get into a rapidly expanding cannabis company for under $1 a share. In essence, Red White &Bloom is well-positioned to grow with the Arizona cannabis market. In addition, the expansion into Florida and California can make the company one of the top multi-state operators in the U.S.
---
MAPH Enterprises, LLC | (305) 414-0128 | 1501 Venera Ave, Coral Gables, FL 33146 | new@marijuanastocks.com