Will These Pot Stocks to Watch Continue to Gain Market Momentum?
Marijuana stocks have gained a lot of momentum in the past six months. Since the beginning of the COVID pandemic, we have seen a rapid increase in the amount of demand for marijuana in North America. This has helped to push pot stocks like OrganiGram Holdings Inc. (OGI Stock Report), Curaleaf Holdings Inc. (CURLF Stock Report), and Trulieve Cannabis Corp. (TCNNF Stock Report), much higher in value. While this value increase may be short-lived, it is something that is worth noting for investors.
[Read More]
One of the major positives of the past six months is the fact that cannabis has become more essential than ever. In the U.S., many states have decided to deem cannabis businesses essential during the pandemic. This has helped to show the country just how crucial marijuana is to our daily lives. But, it has also helped to illustrate the distinct need for new marijuana-related legislation.
In the U.S., the laws have yet to offer any major positives to the cannabis industry. For the industry to grow, we need to see new laws go into a place that helps push pot stocks forward. For now, however, it does seem like there is a great deal of bullish sentiment around marijuana stocks. The hopes are that this will continue into the future. With that in mind, here are two pot stocks that are spiking investor interest.
A Canadian Marijuana Producing Pot Stock
Aleafia Health Inc. (ALEAF Stock Report) is one of the leaders when it comes to Canadian cannabis. The company has a large range of health and wellness products for sale in the Canadian market. In addition, ALEAF stock has benefitted from the company working to move into the international cannabis industry as well. Aleafia Health has stated that it operates a large range of medicinal marijuana clinics as well as cannabis production facilities. With this, it is able to retail cannabis all around Canada. In addition to producing cannabis flower, the company also works with cannabis derivative products. This means that it has a great deal of exposure to the aptly named Cannabis 2.0 in Canada.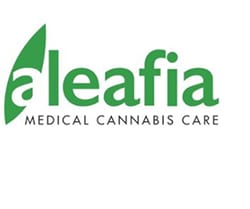 In addition, the company reportedly operates the largest national network of medical cannabis clinics in Canada. Recently, the company announced that it would offer same day delivery to patents. Prior to this, it was only offering next day delivery. Geoffrey Benic, CEO of Aleafia Health stated that "Aleafia Health's same-day medical cannabis delivery is based on our commitment to ensuring our patients receive their medicine in a safe, secure and convenient direct to door delivery. We are proud to offer our patients a product experience that combines value, convenience, and most importantly, quality." For this reason and others, ALEAF stock remains a leading pot stock to watch.
A Play for the CBD Cannabis Industry
Charlotte's Web Holdings Inc. ( Stock Report) is one of the leaders when it comes to all things CBD in the U.S. and abroad. Based out of Colorado, the company has been able to gain a massive foothold in the U.S. CBD industry. This year however, Charlotte's Web and the rest of the CBD industry has taken a hit from the FDA. Earlier in the year, the FDA questioned the safety of using CBD products. But, it has since stated that if the products are manufactured to standards, they may be safer than previously imagined. Aside from this, Charlotte's Web has been able to build out a portfolio of extremely beneficial products.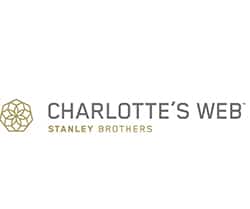 These products are used around the health and wellness market for those who need them. Although a lot of people do want to use cannabis, there are quite a few that don't want to get high. Because of this, CBD has become an extremely popular option in the past few years. Charlotte's Web has also stated that it has massive distribution contracts that should help with any supply worries that investors may have had. Since the end of September, shares of CWBHF stock have shot up by over 25%. This is quite substantial and should not go unnoticed. With this in mind, Charlotte's Web Holdings remains a leading marijuana stock to watch.
What These Companies Show About the Future of the Cannabis Industry
These two marijuana stocks help to illustrate just where the cannabis industry could go. Although they only represent a small amount of the industry, they are two leading pot stocks to watch. While we don't know what will happen in the distant future, we can predict the short term to some extent. We have seen a great deal of positive sentiment around marijuana stocks in the past six months. And because nothing has shifted greatly with Covid, many believe that this short term positivity will continue. With that in mind, it looks like the future of the cannabis industry may continue to be bright.
---
MAPH Enterprises, LLC | (305) 414-0128 | 1501 Venera Ave, Coral Gables, FL 33146 | new@marijuanastocks.com