Can These Pot Stocks Continue to Bring in the Bulls?
The cannabis industry has continued to change substantially over the past six years. But, the past six months alone have also lead to some dramatic changes. While these shifts have affected smaller marijuana stocks, the bulk of the impact is on large pot stocks like Canopy Growth Corp. (CGC Stock Report) and Aphria Inc. (APHA Stock Report). Because these are two of the largest pot stocks by market cap, they receive the brunt of the market volatility. Therefore, investors should always make sure to use the larger marijuana stocks as a way to see where the industry may be headed.
[Read More]
While we don't know for sure what the outcome of the next few months will look like, we do know that there is a great deal of positivity surrounding the cannabis industry. Projections have stated that within the next five years, the U.S. cannabis industry could be worth more than $30 billion. At the current rate, that number does not seem to be too far off from reality. Because of the explosive growth rate in the cannabis industry, the hopes are that we can continue to see major and minor pot stocks continue to see positive sentiment. With that in mind, here's three marijuana stocks to watch that are pulling in new investors.
Marijuana Stock to Watch: Johnson & Johnson
Johnson & Johnson (JNJ Stock Report) may not be the first or even second cannabis stock that investors think about. But, the company does have ties to the cannabis industry. The company has been working with Avicanna, a medical incubator, to develop cannabinoids for both medicinal and recreational use. Although Johnson & Johnson does not have a partnership with Avicanna, the two have frequently worked together on several projects.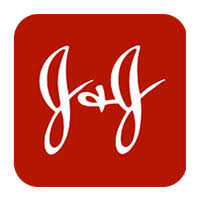 The ties that Johnson & Johnson has to the cannabis industry seem to be through its incubator known as JLABS. JLABS also supports the company Vapium, which is working on developing a proper way to dose cannabis in several products. Although you won't find any sort of cannabis lingo on Johnson & Johnson's financial report, JNJ stock does have some correlation to the cannabis industry. With this, the company is always looking to find new and breakthrough treatments for ailments or common health issues. While it is not nearly a pure play pot stock, its ties to the above companies make it a solid non-pot pot stock to watch.
Marijuana Stock to Watch: Village Farms International Inc.
Village Farms International Inc. (VFF Stock Report) is one of the major mid-cap growers of marijuana in North America. The company has worked as a grower of agricultural goods in the past and has mastered the technique of growing consumables. Because of this, the company has been able to grow marijuana with an incredible amount of efficiency. Its vertically integrated nature also has helped to give it higher margins and profitability than many other similar pure play pot stocks. The company has been mainly working out of British Columbia with its joint venture known as Pure Sunfarms.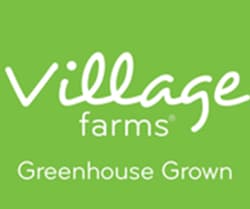 This joint venture has created one of the largest cannabis operations in the world. In the past six consecutive quarters, the company has shown profitability which is not something many other pot stocks can say. Village Farms has also worked to move into the CBD market which has proven to be quite profitable for some in the past few years. With the demand for marijuana hitting record highs, it seems as though VFF stock is well-positioned to take advantage of future growth. For that reason, it remains a leading pot stock to watch.
Marijuana Stock to Watch: KushCo Holdings Inc.
KushCo Holdings Inc. (KSHB Stock Report) is one of the leading ancillary marijuana stocks to watch. The company began its life as a producer of cannabis packaging. This helped to meet the needs for the stringent regulations on how marijuana can be packaged. Soon after seeing success in this regard, the company began its foray into other areas of the cannabis industry. This includes producing vaporizer products and other marijuana consuming products, as well as marketing for cannabis companies.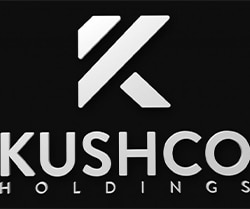 Because of its broad market position, the company has managed to remain in the forefront of the ancillary cannabis industry. In the latest KSHB stock report, the company announced that "fiscal Q$ 2020 was arguably the most pivotal quarter in KushCo's entire 10-year history, as we returned to growth, executed on our strategic plan, and achieved our first quarter of positive adjusted EBITDA in more than three years." On October 1st, KSHB stock ended the trading day up by around 7%. This is quite substantial for the company let alone a marijuana stock at all. With this, KSHB stock looks positions to take advantage of the bright future ahead in the cannabis industry.
---
MAPH Enterprises, LLC | (305) 414-0128 | 1501 Venera Ave, Coral Gables, FL 33146 | new@marijuanastocks.com