When looking at the cannabis industry, it's easy to get distracted by the largest marijuana stocks in the market. Although these pot stocks are the most forward-facing, oftentimes investors get distracted by the size of a marijuana stock and forget to look at its financial standing. Because of this, it's worth watching some of the small and medium-sized cannabis stocks to see what their business models are and how they are working to shift the market. These smaller companies often have a smaller bureaucracy to answer to and therefore can enact change much faster.
[Read More]
One of the only issues with smaller pot stocks is that they can be subject to greater levels of volatility simply due to their size. This is not the case for all, but some are highly affected by the market's overall volatility. In the current state of the industry, it is difficult to tell which companies are marijuana stocks to watch. Some companies that investors thought would fall have improved greatly in their market values. Others however have not done so well. It comes down to two factors. One, how much is a company doing to maintain its future? Are they pushing new ideas and new business models that compete with others in the industry, or are they sticking with the same model that others are using.
The other factor is how much free cash a cannabis stock has. With the current state of the market, free cash simply means survival. With enough free-flowing cash in ones balance sheet, a company can stick around for longer with lower profits as opposed to going out of business. With this in mind, these two smaller sized marijuana stocks may just be worth watching.
An Unknown Marijuana Stock With an Interesting Future
Fire & Flower Holdings Corp. (FFLWF Stock Report) is an interesting cannabis stock that only listed on the OTC exchange around a month or two ago. For those who don't know, the company is a retailer of recreational cannabis products working out of the Canadian market. The company states that it works to educate consumers about the products that they are purchasing. In addition, it has managed to bring a large amount of its production into the digital market.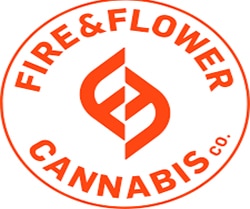 The company works by selling its cannabis products online to those living in Alberta, Saskatchewan, Manitoba and more. The company recently announced that its subsidiary Hifyre has reached a licensing agreement with more than 500 stores across North America. This should help to give it the type of distribution that it needs to continue pulling in profits. In the past month, the company has watched its stock shoot up by more than 50%. This is quite a substantial amount and should not be ignored. Because of this, the company remains a marijuana stock to watch.
A Big Marijuana Stock in the Pharmaceutical Market
GW Pharmaceuticals PLC. (GWPH Stock Report) is one of only a handful of pharmaceutical-based cannabis stocks listed on large U.S. exchanges. The company has become a large player in the pharmaceutical market as its drug, Epidiolex has received large critical appeal. For those who don't know, this substance was created to help those with rare seizure disorders such as Dravet Syndrome.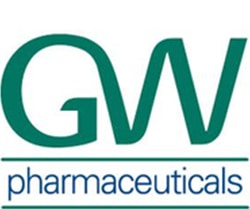 The company notably received the first approval by the FDA to sell this cannabis-infused pharmaceutical a year or so ago. In its most recent earnings report, the company stated that It expects its operating expenses to be around $500 million. It stated that "the OpEx increase reflects GWPH's extensive pipeline activities and the investments behind Epidiolex's EU launch. GWPH's main value driver will be Epdiolex's sales growth trajectory." The hopes are that it can continue selling this pharmaceutical at a high rate moving forward.
---
MAPH Enterprises, LLC | (305) 414-0128 | 1501 Venera Ave, Coral Gables, FL 33146 | new@marijuanastocks.com