Marijuana Stocks For April 2023
Which marijuana stocks should you buy in April 2023? In 2023, severe stock market volatility can make it more challenging to make long-term investments. In these challenging circumstances, investors frequently use short-term trading to make money. When the market picks up steam in February, cannabis stocks could gain from this recovery. In 2022, the cannabis market experienced mixed development. In general, while some new markets saw substantial growth, many established markets saw a decline in sales, which slowed or even reversed growth there.
The market's most volatile penny stocks belong to some of the biggest cannabis companies. Every share of stock sold for less than $5 is called a penny stock. Because of their well-known significant daily and monthly price volatility, these cannabis penny stocks are well-known. The double-digit percentage returns that some of these stocks have lately experienced have been advantageous to cannabis investors who are willing to participate in these high-risk/high-reward transactions.
At the present time, many seasoned traders are currently opening positions in some of the best penny marijuana stocks, taking advantage of the cheaper price points. Let's examine two of the top marijuana penny stocks on your list in more detail as March draws to a close.
[Read More] Top Marijuana Stocks To Watch Right Now In 2023
Top Ancillary marijuana stocks Under $2 For April
Greenlane Holdings, Inc. (NASDAQ: GNLN)
High Tide Inc. (NASDAQ: HITI)
Greenlane Holdings, Inc.
Greenlane Holdings, Inc. is an international cannabis accessory company. Premium vaporizers, kid-safe packaging, and cannabis accessories are just a few of the company's popular products that can be bought in the US and other countries. Presently, Greenlane products are sold in more than 11,000 shops worldwide. In addition, the merger between Greenlane and KushCo Holdings, Inc. was finished in 2021. The company bought DaVinci, a well-known designer, and manufacturer of expensive portable vaporizers.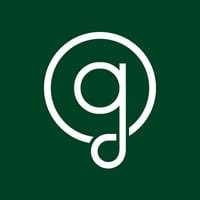 According to corporate figures, same-store sales increased in the third quarter of 2022 by 46% compared to the same period the previous year and by 18% when compared consecutively. From $48.1 million in the third quarter of 2021 to $95.4 million in the same period of 2022, revenue jumped by 98%. In addition, with a yearly revenue run rate of over $400 million, the company is also very close to having the highest revenue of any cannabis company reporting in Canadian dollars. Regarding the distribution of Greenlane brands throughout Latin America, a significant agreement was reached between Greenlane and Universal Distribution. In general, after completing the KushCo Holdings acquisition, Greenlane may rank among the largest global providers of support services. Greenlane will release its fourth quarter 2022 results on April 3rd after the close.
GNLN Stock Performance
GNLN stock closed at $0.35 on March 27th, down 9.21% in the past month of trading. Currently, the stock has a 52-week price range of $0.27-$13.00 and is up 20% year to date. According to analysts at Tip Ranks, GNLN stock has a 12-month average price target of $1.38 per share. In essence, this would represent an increase of 299.36% from its current trading price of $0.35.
[Read More] Best Marijuana Stocks Under $1 For April 2023
High Tide Inc.
High Tide Inc. is a cannabis dispensary that manufactures and sells goods associated with cannabis. The company's portfolio comprises a reputable international manufacturer and distributor of cutting-edge smoking accessories in addition to a well-known Canadian cannabis brand. The company's initial objective was to control the internet accessory supply business. One hundred twenty-seven stores across Canada currently carry the High Tide brand. The UK is Blessed CBD's main market, and High Tide bought the company in October 2021. In addition, the company raised its market share and outperformed all rivals to claim the top spot in Alberta's market with the opening of its 66th retail cannabis store. According to High Tide, the purchase of NuLeaf Naturals was the largest one the company has ever made.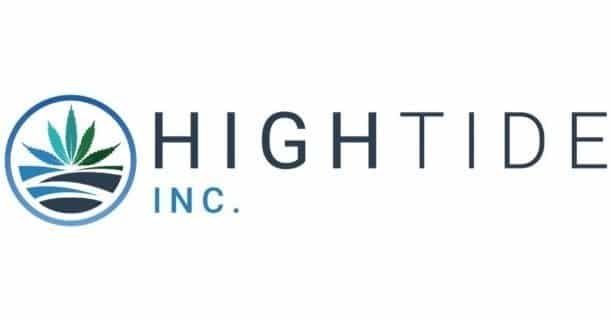 With a record fourth-quarter revenue of $108.2 million and a record-breaking $5.0 million in Adjusted EBITDA, High Tide released audited 2022 financial figures in January. Revenue surged by 97% to $356.9 million for the fiscal year that ended on October 31, 2022, and it rose 14% sequentially to $108.2 million in the fourth quarter. The business has also signed a letter of intent (LOI) with Berlin-based health and life science company Sanity Group in order to better capitalize on potential German adult-use cannabis legalization. The company is currently Canada's largest non-franchised retailer, with 151 locations and more than 950,000 Cabana Club members, making it the nation's most extensive brick-and-mortar cannabis loyalty program.
HITI Stock Performance
The shares of HITI finished at $1.15 on March 27th, up 15.44% in the last month of trading. The stock is currently trading in a 52-week price range of $1.0340 to $5.009, down 25.32% year to date. In this case, HITI stock has an average price target of $7.28 per share, according to Tip Ranks analysts. In this example, the upside would be 511.76% over the current market price of $1.15.
[Read More] Canadian Marijuana Stocks To Buy: 3 Penny Stocks On Watch For April
Trading Pot Penny Stocks For Short Term Plays
Realizing long-term investments may be challenging for investors now, given how volatile the market is. In general, cannabis stocks' high level of market volatility may make them a better short-term investment. Cannabis stocks are thought to have a higher risk-to-reward ratio. You should conduct your own research on the firm before investing. A company's press releases and financial reports may refer to the top firms in a particular industry. Using technical indicators and learning more about chart patterns could improve your trading outcomes. The best marijuana stocks to watch right now are those listed below, which will help investors prepare for further volatility in 2023.
---
MAPH Enterprises, LLC | (305) 414-0128 | 1501 Venera Ave, Coral Gables, FL 33146 | new@marijuanastocks.com