Would You Invest In These Cannabis Stocks Right Now?
With the hype around federal cannabis reform, many people are looking for the best marijuana stocks to buy. Now, most investors tend to focus on the top cannabis stocks by market cap. However, there are other players to consider. Some traders tend to look for less volatile stocks. This is because more times than not they offer the least amount of risk.
Even though investing in anything there is always a risk. Now when looking at pot stocks like pure plays this can be a bit more of a volatile play. Although volatile stocks can sometimes this can lead to having bigger returns. Like always you want to make sure you do your homework on each marijuana stock you think is a good play.
Because the cannabis sector is more volatile than other markets you want to give yourself the best chance to see a return. Due to market volatility, some cannabis stocks you think may finally be picking momentum can drop just as quickly as they rise. This is why it's best to find marijuana stocks that are updated on all company info. As well can show some form of profitability.
This along with past trading patterns will let you know if a particular cannabis stock to buy is a short or long-term play. So far in 2021 overall most cannabis stocks have continued to climb in the market. Some pot stocks have reached back-to-back in all-time highs which have resonated well for the other cannabis stocks as well. Only 2 months into the new year these marijuana stocks below may be a good choice to add to your 2021 stock portfolio.
Cannabis Stocks To Watch This Month
Indus Holdings Inc. (OTC:INDXF)
Liberty Health Sciences Inc. (OTC:LHSIF)
Indus Holdings Inc.
Indus Holdings Inc. is a vertically integrated cannabis company. The company runs its operation by growing cannabis and developing various products to market and sell in California. Not many people tend to focus on this less known cannabis stock. Yet from the end of 2020 to the start of the new year the company has been working to change that. Just this past month in the company's most recent new release Idus announced an update in regards to expanding its cultivation operation. This announcement was originally made back in the middle of November 2020.
Due to certain complications, Indus Holdings is still working on how to push forward with this expansion. Mostly because of how Indus wants the new cultivation facility to be set up and run. Indus anticipates that the site will be ready for operation in the first half of 2022. Although 2022 is a year away over the last month or so the company's trading has started to pick up. From the 5th of January, the 14th INDXF stock had a nice rally in the market. This rally produced gains of 22 percent during that time.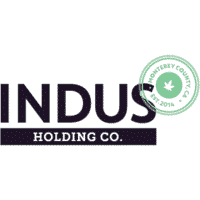 However, after the 14th INDXF stock began to trade down in the market and when the 27th came the company dropped 25 percent. Indus Holdings closed out January on a downtrend but so far in February INDXF stock has regained some much-needed momentum. For the first 4 days of February, INDXF stock is up 15 percent in trading. If the Indus can continue this current upward push it may be a cannabis tock to watch in 2021.
[Read More]
Liberty Health Sciences Inc.
Liberty Health Sciences Inc. is a cannabis company located out of Gainesville Florida. The company cultivates high-quality cannabis that it sells through its Florida-based dispensaries. As of January 21, 2021, the company has 29 operational dispensaries in Florida. In recent news, the company has released its fiscal 2021 Q3 results. The company's consolidated net sales for the quarter ending on November 30, 2020, were $13,048,315. This is in comparison to $16,122,254 for the quarter ended November 30, 2019.
As well as $49,660,046 in net sales for the nine months ended November 30, 2020.  This is compared to $32,270,471 for the nine months ended November 30, 2019. In addition to this Liberty Health did have some positive operational highlights to mention. The company announced the opening of three new dispensaries in St. Augustine, Lake City, and Ft. Myers. The Company plans to open two more dispensaries by the end of February 2021. This would make an additional 11 stores throughout 2021,  a total of 42 locations throughout Florida.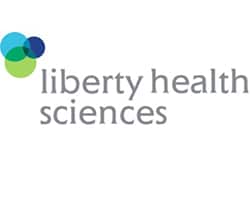 "Although performance for this quarter was well below the prior growth track, cultivation and processing issues have been addressed with management changes including the hiring of a Vice President of Operations, adding additional genetic strains, cultivation facility upgrades, and enhanced operating procedures," said George Gremse, Interim Chief Executive Officer of Liberty. "December and January results show the recovery of revenues in the fourth quarter, driven by solid retail sales of flower products and record levels of non-flower products. The new dispensaries opened in December, January, and those planned for February, in addition to the introduction of new products, will support further revenue growth."
---
MAPH Enterprises, LLC | (305) 414-0128 | 1501 Venera Ave, Coral Gables, FL 33146 | new@marijuanastocks.com