Will These Marijuana Stocks See a Rebound Soon?
Marijuana stocks have been quite volatile for a while now. In only a short time, we have watched the top marijuana stocks both rise and drop by large numbers. Yet a lot of this has to do with the impact of Covid 19, the cannabis industry itself should share part of the cause. The coronavirus has created interesting circumstances within the cannabis industry. Investors have started to invest off of fear instead of trading on a company's intrinsic value. This means that there is both the potential to make some good money, but potentially lose a lot of money at the same time.
[Read More]
Of course, there is risk involved with any investment, however, the current level of volatility has made this very much the case with top marijuana stocks. It is challenging to determine whether or not we will see a big rebound in the near future. A lot of this depends on how fast we can see a difference in the pandemic and its severity. This will be the biggest sign of change for the future. Besides this, it will remain quite up in the air as to what happens over the next few weeks. But, many investors choose to believe in the long term as it holds the most amount of value for cannabis stocks. So below we will discuss two leading marijuana stocks to watch heading into 2021.
Marijuana Stocks To Watch:
4Front Ventures Corp (FFNTF Stock Report)
MariMedInc (MRMD Stock Report)
Marijuana Stocks To Watch #1: 4Front Ventures Corp (FFNTF Stock Report)
4Front Ventures Corp was founded back in 2011 and is located in Phoenix, Arizona. This marijuana stock to watch operates and oversees licensed cannabis operations across the U.S. It runs its business through Retail, Production, Pure Ratios, and Real Estate divisions. 4Front Ventures cultivates and sells marijuana and CBD products. Since 2019 the company has 11 dispensaries in over 5 states. As well, the company also sells supplies to marijuana growers.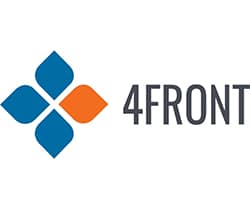 On top of all of the above, they also offer a wide range of services to cannabis-related businesses. Back on October 27th, the company completed a definitive purchase and sale agreements with an associate of Innovative Industrial Properties, Inc., (IIPR Stock Report) providing for the sale and leaseback of 4Front's cultivation and production compounds in Washington and Massachusetts.
The money from this 30$ million deal will be used to pay off the outstanding senior secured debt to associates of Gotham Green Partners. As it stands FFNTF stock has dropped in share price but with all the positive sentiment surrounding cannabis a bounce may come in the near future. With the company staying busy this could be a possible marijuana stock to watch in 2021.
Marijuana Stocks To Watch #2:MariMedInc (MRMD Stock Report)
MariMedInc got its start back in 2011. This marijuana stock offers a wide range of services for the cannabis industry. For example, they help clients with managing medical cannabis cultivation, production, and dispensary facilities. Currently, the company has managed to lock down 13 cannabis licenses. As MRMD stock awaits a for a rebound in the market they recently announced the release of the new Betty's Eddies™ ElderBetty chews. This is the first THC-infused cannabis edible on the market in multiple states to include elderberry, vitamin D, and zinc.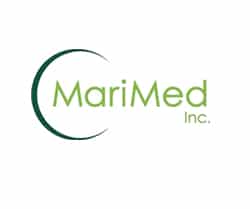 "The Elderberry plant is packed with antioxidants and vitamins that many nutritionists believe enhance one's immunity systems," explained Jake Dean, Senior Food Scientist at MariMed. "As a company focused on innovation and wellness, we are excited to offer a new product that combines immune support with Betty's Eddies delicious taste and reliable effects."
"As the COVID-19 pandemic meets cold and flu season, there's no denying the increased public interest in elderberry and other natural remedies," said Ryan Crandall, Chief Product Officer and Senior Vice President of Sales at MariMed. "Accordingly, we accelerated ElderBetty development, and produced one of the best tasting elderberry products for this season."
 With covid still, among us, some THC with vitamins may be the proper remedy. So if
ElderBetty chews are successful it may be the catalyst needed to turn this marijuana stock to watch into a pot stock to buy.
Are Cheap Marijuana Stocks To Buy A Good Idea?
In conclusion, when searching for marijuana stocks to buy finding the most value is key. However, even though the entry price is under 1$ always do your research on any given cannabis company. You don't want to end up making a bad investment because of a lack of due diligence. In any case, even when a stock may be affordable always have an exit game plan. A proper exit strategy can be a good way to limit losses for a better investment another day.
---
MAPH Enterprises, LLC | (305) 414-0128 | 1501 Venera Ave, Coral Gables, FL 33146 | new@marijuanastocks.com