Top Marijuana Stocks And Cannabis Industry Market Volatility
Generally speaking, yesterday most marijuana stocks to buy pulled back from the highs achieved earlier in the week. In part, this was due to Canopy Growth Corporation (CGC Stock Report) announcing it would shut down all outdoor grow operations and lay off 220 employees. As a result, many Canadian cannabis companies lost some market share in the trading session. In reality, the cannabis stock market seems to be built in a manner where negative news from one of the biggest Canadian cannabis companies can affect an entire sector. As investors market volatility can be used by day traders and swing trading for their benefit. But if you're into pot stocks for the long term you might be looking for a more stable position.
[Read More]
As it stands most vertically integrated marijuana companies display the most market volatility historically. On the other hand, these same cannabis stocks also have rewarded cannabis investors with large gains since the November presidential election. In essence, this goes to show that as investors we have to analyze our positions on a regular basis and manage profit-taking and reinvesting strategies. Although being an active investor does not necessarily mean you have to watch the market all day it does mean you pay attention to your investments. Recently most marijuana stocks to buy have skyrocketed so as investors if you have not found an entry point a pullback like this could be a good opportunity.
Finding Stability in The Best Cannabis Stocks On Your Watchlist
Regardless of your trading style, there are options that have displayed more stability in the market these are usually the ancillary marijuana stocks. In general, ancillary marijuana stocks offer crucial services to major marijuana producers and support growth and innovation in the cannabis industry. Some of these companies are well-positioned to grow alongside the marijuana market and as stocks have shown much more market stability. At the current time, many of these ancillary marijuana stocks have also shown significant gains for shareholders in 2020. For example, the largest cannabis industry REIT Innovative Industrial Properties Inc. (IIPR Stock Report) is up over 100% year-to-date and continues to show momentum in the market. For the most part, the company has had upward momentum this year and is a favorite with money managers and hedge fund investors.
Another major part of the cannabis industry is the medical marijuana sector which includes CBD, cannabis derivatives, and extraction services. Currently, these companies play a major role in the innovation of cannabis in a medicinal setting today and in the future. Some of these companies are not solely cannabis plays and also have a variety of different products to offer. As result, these ancillary marijuana companies offer more stability and are not predominantly susceptible to regular cannabis stock market volatility. For the purpose of exploring all options in the cannabis industry let's research some of the best ancillary pot stocks for 2020.
Marijuana Stocks To Watch In 2021: The Scotts Miracle-Gro Company
The Scotts Miracle-Gro Company (SMG Stock Report) is one of the largest marketers of consumer products for lawn and gardening. The company is one of the most recognized in the industry and carries brands that are market-leading in their field. In addition, the Scotts wholly-owned subsidiary Hawthorne Gardening Company is a provider of indoor hydroponic growing materials and plant nutrients. Last month Scott's announced record fourth-quarter and full-year results in both major reporting segments. Generally, Hawthorne saw a sales increase of 68% in the fourth quarter up 61% for the year. In 2020 Scotts is reporting company-wide sales of $4.13 billion up 31% when comparing to $3.16 billion the prior year. In essence, the company saw a 90% fourth-quarter increase in its U.S. consumer segment due to strong demand. Also, Hawthorne saw continued momentum with September being its highest sales month to date.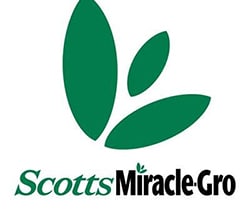 SMG stock has been showing an upward trend since March and continues to have growth potential for shareholders. In addition, SMG stock has an annual dividend of $2.48 a share making it appealing for long-term investing. Currently, the stock is up approximately 73% year-to-date and analysts are predicting it could have some more potential gains. For this reason, SMG stock is one of the best ancillary marijuana stocks to buy in 2020.
Marijuana Stocks To Watch In 2021: AbbVie Inc.
AbbVie Inc. (ABBV Stock Report) is a global biopharmaceutical company with a focus on addressing the world's greatest health issues. While the company has successful medical products in the market it's considered a cannabis play because of Marinol. In general, Marinol has proven to be effective with symptoms of nausea from chemotherapy, and weight problems from AIDS sufferers. To clarify Marinol is a Dronabinol-based medicine which is one of the psychoactive compounds found in cannabis.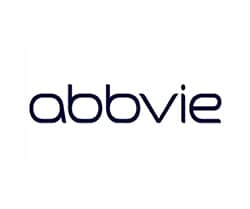 Currently, the drug has approval by the FDA for medical use for the symptoms stated above.  Recently Abbvie gained a lot of notoriety when Warren Buffett became bullish on big pharma stocks and established a position in the company. In addition, its latest third-quarter 2020 financials saw net revenue of $12.902 billion an increase of over 52%. Another important development is the announcement of a 2021 dividend increase of 10.2% payable beginning in February of next year.
[Read More]
ABBV stock is currently up over 22% year-to-date and could continue to show momentum. As an alternative to a pure-play cannabis stock ABBV stock also gives you exposure to the big pharma industry. Recently analysts gave ABBV stock a price forecast of $114 an increase of over 4% from current prices. Another reason ABBV stock is a good option for investors is the company's potential as one of the biggest pharmaceuticals. With this in mind, ABBV stock could be a top marijuana stock for your 2021 watchlist.
---
MAPH Enterprises, LLC | (305) 414-0128 | 1501 Venera Ave, Coral Gables, FL 33146 | new@marijuanastocks.com