The month of May was quite volatile for many marijuana stocks. With so many cannabis stocks showing positive momentum in the wake of the coronavirus, it seems as though we still have a long way to go before we see consistent gains. The year has been very up and down for the majority of the cannabis industry. Recent numbers released from leading cannabis stocks show that demand is increasing steadily. Additionally, research continues to come out showing the benefits of both marijuana and CBD. What many don't realize is that the main potential for the cannabis industry is in the long term. Short term volatility is a major issue as many investors think it signals instability.
[Read More]
But, if we look at long term trends we see that the cannabis industry is continuing to grow with solid future propensity. The hopes are that the U.S. can legalize cannabis federally in the next election or the very near future. in the meantime, however, it seems as though we are simply waiting to witness what type and how much growth will occur. For that reason, there are several leading marijuana stocks to watch. Investors should continue to not be prejudice toward a company's size, but rather toward its financials. With the right research and breadth of information, finding a cannabis stock to watch can be much simpler than previously thought.
A Large Marijuana Stock With Positive Momentum
Aurora Cannabis Inc. (ACB Stock Report) is a major comeback story amongst marijuana stocks. The company was trading at around $0.60 only a month or two ago. But after announcing very solid earnings reports, the company overnight began to gain major positive traction. In addition to its numbers, the company stated that it would be buying the CBD business, Reliva. With this, many investors suddenly felt comfortable that the company is financially stable moving forward. Price targets have shot up tremendously, moving to around $20 for the next few months.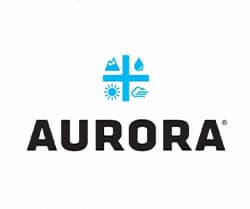 Of course, the jump from under a dollar to around twenty dollars is a very large one and one that should be met with a high degree of skepticism. Additionally, any company that moves up in value that quickly, should be watched with the same amount of skepticism. Aurora, however, does have a unique position simply due to its size and market share, which makes it a leading marijuana stock to watch. For this reason, investors should continue to keep an eye on Aurora Cannabis moving forward.
A Marijuana Stock To Watch: A Big Name in The Cannabis Industry
Canopy Growth Corp. (CGC Stock Report) is the largest marijuana stock in the world by sales and by market capitalization. But, its size should not be the only reason that investors keep an eye on this company. Rather, the company has a solid balance sheet that has only taken shape in the past month or so. Prior to that time, we saw that Canopy was spending massive amounts of its free capital on acquisitions and buyouts. This was met with a large degree of insecurity from its investors as they viewed it as an irresponsible way to spend money. But, Canopy has one of the most secure cash positions of any marijuana stock.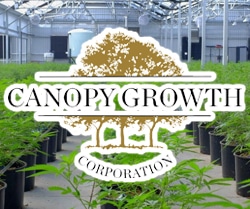 Analysts have set a price target for the company of around $21 which is quite high, but not nearly as large of a jump as Aurora's. In addition, the company has been working to solve its financial problems by saving free cash and not producing nearly as much cannabis. This has helped to give investors a greater sense of security in the short term. As the largest cannabis stock in the industry, Canopy remains a leading marijuana stock to watch.
---
MAPH Enterprises, LLC | (305) 414-0128 | 1501 Venera Ave, Coral Gables, FL 33146 | new@marijuanastocks.com