If You Buy Marijuana Stocks, It's Good To Have A Top Broker
Marijuana stocks have been some of the most lucrative commodities on the market in recent memory. They have high amounts of volatility with high levels of speculation. Most of this speculation is fueled by the potential market size for marijuana products. This is impacted by recent and upcoming legislation regarding its legalization status.
For the last 2 years, cannabis stocks have been popping off attracting investors from every sector. Some of the more prominent companies include Tilray, Aurora Cannabis, Cronos, and Canopy Growth. All of these well-known companies trade on bigger exchanges like NASDAQ and the NYSE.
[Read More] What Do Marijuana Stocks & Mexico Have In Common?
The problem for new traders is the less-known cannabis companies that are still on the OTC markets. This is why it is essential to identify brokers that allow over-the-counter trades so you can invest in new and established pot stocks.
On the topic of brokers, there are so many different factors that go into choosing which platform you want to trade on. Commission fees, accessibility to a large number of pot stocks, trading tools, and additional perks go into deciding which broker to use.
Is Robinhood Good For Trading Marijuana Stocks?
Robinhood used to be the only broker that offered $0 commission fees, but this has become mainstream, so it's no longer an advantage. Furthermore, because many marijuana stocks still trade over the counter, Robinhood presents a more restrictive experience compared to other brokers.
Marijuana Stock Broker #1: Charles Schwab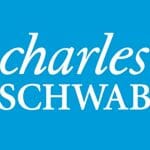 The first broker I would like to shed some light on is Charles Schwab. First off, the company allows you to trade over-the-counter stocks as well as your cannabis stocks. One of the best features Schwab offers is their trading platform called StreetSmart.
The platform is extremely easy to use for new traders trying to develop their technical charting skills. To top things off, Schwab recently adopted commission-free trading which benefits all investors.
Marijuana Stock Broker #2: TD Ameritrade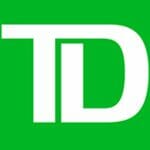 Next up is TD Ameritrade. Like Schwab, this company offers commission-free trading as well but has some additional benefits. The company's trading platform, thinkorswim, is a lot more advanced than StreetSmart.
This is both a good and bad thing for newer investors. It's bad because the platform can take some time to get familiar with. However, once you get familiar with it, the more advanced tools can be extremely helpful when developing your trading strategies.
Marijuana Stock Broker #3: E-Trade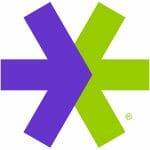 The final broker on this list is E-Trade. Considered one of the best overall brokers around, E-Trade is widely used by droves of investors. It comes as no surprise. The company has a very large investment selection for pot stocks whether they are OTC stocks, ETF's, options, etc.
You also get access to extensive marijuana company research which is advantageous for fundamental traders. The company also offers a very easy-to-use platform with advanced tools for technical analysis known as Power E*TRADE.
---
MAPH Enterprises, LLC | (305) 414-0128 | 1501 Venera Ave, Coral Gables, FL 33146 | new@marijuanastocks.com