Cannabis Investing 2024: 3 Marijuana Stocks To Watch
Marijuana stock investors are keeping their eyes set on future gains. Right now the cannabis industry is still undergoing a lot of change. Not just from new and innovative products but also regulations. With better laws and regulations put into place, some feel this will help marijuana stocks. Often times when something big happens in the cannabis industry it can impact the way the sector performs. For example, when a company can report solid financials it can lead to seeing better trading.
The better a company can perform the better the odds of seeing the publicly traded side of business increase as well. Currently, the strategy for most is focusing on investing in the future. With the level of volatile trading and a bit of concern for what will take place, there is still hope. Cannabis companies around the US are seeing high quarterly revenue in the billions. This alone lets Congress know that cannabis is a legitimate business that the masses want.
As things develop further for legal cannabis more people are becoming optimistic about investing even if it's a buy-and-hold strategy. Many feel that at some point federal reform will be passed and the trading average will rise for marijuana stocks. So for now people are searching for the best marijuana stocks to buy in anticipation of the next chance to take profits. The companies mentioned below are a few cannabis stocks to watch for potential plays during this upcoming new year.
Top Marijuana Stocks To Watch Today
GrowGeneration Corp. (NASDAQ:GRWG)
Hydrofarm Holdings Group, Inc. (NASDAQ:HYFM)
The Scotts Miracle-Gro Company (NYSE:SMG)
GrowGeneration Corp.
GrowGeneration Corp. through its subsidiaries, owns and operates retail hydroponic and organic gardening stores in the United States.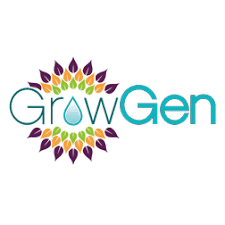 On November 8th the company reported its Q3 2023 financial earnings.
Q3 2023 Highlights
Net sales decreased 13% quarter-over-quarter to $55.7 million
Comparable store sales decreased 14.4% to the prior year
Gross profit margin of 29.1%, an increase of 320 basis points to the prior year
Net loss of $7.3 million, compared to a net loss of $7.2 million in the prior year
Adjusted EBITDA(1) loss of $0.9 million, an improvement of $1.8 million to 2022
Hydrofarm Holdings Group, Inc.
Hydrofarm Holdings Group, Inc. together with its subsidiaries, engages in the manufacture and distribution of controlled environment agriculture (CEA) equipment and supplies in the United States and Canada.

During the 2nd week of November, the company reported its Q3 2023 earnings.
Third Quarter 2023 Highlights vs. Prior Year Period:
Net sales decreased to $54.2 million compared to $74.2 million.
Gross Profit decreased to $3.3 million compared to $5.9 million. Gross Profit
Margin decreased to 6.1% of net sales compared to 7.9%.
Adjusted Gross Profit(1) increased to $12.5 million compared to $7.8 million.
Adjusted Gross Profit Margin(1) increased to 23.0% of net sales compared to 10.5%.
Net loss was $19.9 million compared to net loss of $23.5 million.
Adjusted EBITDA(1) increased to $0.5 million compared to $(9.0) million.
Inventory charges and accounts receivable reserves impacted results in the quarter(2).
Cash from operating activities of $7.7 million and Free Cash Flow(1) of $6.9 million.
[Read More] Green Surge: November's Top 3 High-Performing U.S. Marijuana Stocks
The Scotts Miracle-Gro Company
The Scotts Miracle-Gro Company is involved in the manufacture, marketing, and sale of products for lawn, garden care, and indoor and hydroponic gardening in the United States and internationally.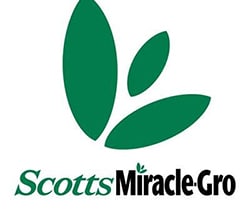 In recent news, the company and the National Head Start Association have partnered to bring GroMoreGood Garden Grants to Early Head Start and Head Start programs across the country. Over the past five years, the partnership has reached nearly 10,000 youth across 27 states and districts. In addition, more than 5,000 adults have benefitted from the program.
[Read More] 2023's Cannabis Boom: Profiling the Leading US Marijuana Stocks with Double-Digit Gains
Words From The Company
"A sixth year of GroMoreGood Garden Grants with the National Head Start Association, will bring the benefits of gardens and getting outside to more children and families," said Katherine Dickens, Director, ESG & Social Impact at ScottsMiracle-Gro. "It's critically important to get kids outside, so they have the opportunity to grow food, taste fresh veggies and receive the wellness benefits of being outdoors."
---
MAPH Enterprises, LLC | (305) 414-0128 | 1501 Venera Ave, Coral Gables, FL 33146 | new@marijuanastocks.com