A Look at the Top US Marijuana Stocks for 2023
In 2023, the US marijuana stocks market has been experiencing significant growth, with several companies posting double-digit year-to-date gains. This surge in the industry is largely attributed to the ongoing cannabis reform across the United States, as more states continue to legalize both medical and recreational use of marijuana. As of now, 37 states have legalized medical cannabis, and 19 states have legalized recreational use, with more expected to follow suit. This expansion has created a favorable environment for marijuana stocks to thrive.
For investors, the US marijuana industry presents both short-term trading opportunities and long-term investment potential. Short-term traders can take advantage of the volatility in these stocks, capitalizing on price fluctuations driven by news events and market sentiment. On the other hand, long-term investors may benefit from the industry's growth prospects as more states legalize cannabis and the market matures. With the ongoing reform efforts and increasing public acceptance of marijuana, the US cannabis industry appears poised for continued expansion, making it an attractive sector for investment. However, investors should conduct thorough research and consider their risk tolerance before diving into this dynamic market.
[Read More] Green Surge: November's Top 3 High-Performing U.S. Marijuana Stocks
Top US Marijuana Stocks Seeing Double-Digit YTD Gains
Glass House Brands Inc. (OTC: GLASF)
Planet 13 Holdings Inc. (OTC: PLNH)
TerrAscend Corp. (OTC: TSNDF)
Glass House Brands Inc.
Glass House Brands is a prominent player in the US cannabis industry, specializing in premium cannabis cultivation, manufacturing, and retail operations. Headquartered in California, Glass House Brands has established itself as vertically integrated, emphasizing sustainability and high-quality products. They have a significant presence in the California cannabis market, known for its size and growth potential. Glass House Brands operates a chain of retail stores, and their strategic expansion efforts have led to the opening of several new locations, further solidifying their footprint in the state.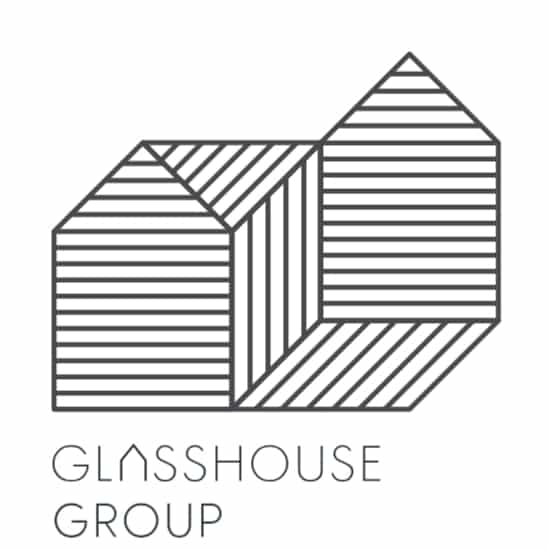 With a focus on providing top-notch cannabis products, Glass House Brands caters to the growing demand for both medical and recreational cannabis in California. Their commitment to environmentally responsible practices and sustainable cultivation methods sets them apart. As California continues to be a leading state in cannabis legalization and consumption, Glass House Brands' presence and reputation position them as a key player in the evolving cannabis market, making them a company of interest for investors and consumers alike.
Third  Quarter 2023 Highlights
Glass House Brands has reported significant achievements and robust financial results in its third quarter of 2023. Notably, their cash reserves surged to $37.9 million from $22.7 million in the previous quarter, attributed in part to a $12.8 million inflow from a Series D Preferred Equity Fund Raise. The company witnessed a remarkable increase in operating cash flow, reaching a record $9.1 million compared to $8.3 million in the second quarter of 2023. Adjusted EBITDA also showed substantial growth, standing at $10.7 million, up from $9.5 million in the previous quarter.
The standout figure in their Q3 results was revenue, which hit a record $48.2 million, marking an 8% sequential increase and an impressive 71% year-over-year growth. Despite this, gross margin saw a slight dip from 55% in the second quarter of 2023 to 54%, though it was significantly higher than the 31% reported in the prior year's period. Additionally, the company reported a remarkable 142% year-on-year increase in Q3 Biomass revenue, with production up by 36% year-over-year.
Looking ahead, Glass House Brands issued guidance for Q4 2023, projecting revenues between $38 million and $40 million, representing a 21% increase compared to Q3 2022. However, the guidance anticipates a 19% sequential decline from the mid-point due to adverse weather conditions affecting flower output.
GLASF Stock Performance
GLASF stock ended at $4.91 on November 17th, up 11.34% in the last month of trading. In this case, the stock has been trading in a 52-week range of $1.78-$5.11. GLASF stock is up 157.07% year to date.
[Read More] Cannabis Real Estate Goldmine: The Top Marijuana REITs to Consider
Planet 13 Holdings Inc.
Planet 13 Holdings Inc. is a prominent cannabis company headquartered in Las Vegas, Nevada. Known for its innovative and immersive approach to cannabis retail, Planet 13 operates one of the largest cannabis dispensaries globally, aptly named the "Planet 13 Superstore." The company specializes in offering a wide range of cannabis products, including flower, edibles, concentrates, and more, catering to both medical and recreational consumers.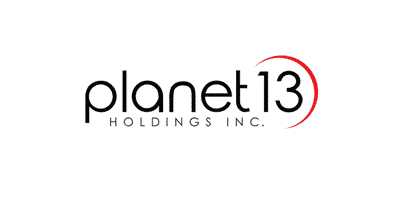 At present, Planet 13 boasts a strong presence primarily in Nevada, where it operates its flagship dispensary in Las Vegas. This flagship location has become a renowned cannabis destination, drawing visitors worldwide with its unique and experiential retail concept. Planet 13's focus on creating a premium and interactive shopping environment sets it apart in the cannabis retail landscape, making it a significant player.
The company's commitment to providing a diverse and high-quality product selection and its exceptional customer experience have contributed to its reputation as a leader in the cannabis retail sector. Planet 13's innovative approach to cannabis retail has not only solidified its presence in Nevada. Still, it has also positioned it as a model for future cannabis dispensaries looking to elevate the customer experience.
Financial Highlights – Q3 – 2023
Planet 13 Holdings Inc., in its Q3 2023 financial report, presented a mixed performance in several key areas. Revenue for the quarter stood at $24.8 million, representing a 3.3% decrease compared to the same period in the previous year. The decline was attributed to lower sales at the SuperStore and a slight dip in wholesale revenue in Nevada. Despite this, gross profit increased to $11.1 million, with a gross margin of 44.7%, up from 41.2%, primarily due to reduced product discounting at the retail level.
However, the company reported a significant increase in total expenses, totaling $55.1 million, primarily driven by a one-time, non-cash impairment charge of $39.6 million. Excluding the impairment, total expenses were $15.4 million. Consequently, Planet 13 reported a net loss of $46.0 million, compared to a net loss of $6.3 million in the same quarter the previous year. The impairment charge played a significant role in this increase in net loss. Adjusted EBITDA also declined to $0.2 million from $0.5 million, with a lower Adjusted EBITDA margin due to operating leverage, partially offset by improved gross margin.
Turning to the balance sheet, Planet 13 reported cash reserves of $36.8 million, down from $52.4 million at the end of 2022. Total assets decreased from $233.6 million to $178.4 million, while total liabilities remained relatively stable at $41.5 million.
In recent developments, Planet 13 announced its intention to acquire VidaCann, a significant move to expand its presence. The change in domicile to Nevada and a change in the OTC trading symbol were completed in September 2023. Furthermore, the company unveiled plans for the Dazed! Consumption Lounge on November 1, 2023, indicating its commitment to enhancing customer experiences.
PLNH Stock Performance
PLNH stock closed on November 17th at $0.851, up 9.40% from the previous month. In this case, the stock's 52-week price range is $0.451-$1.51, and it is up 39.52% year to date.
[Read More] Cannabis Kings: November 2023's Most Promising Marijuana Stocks
TerrAscend Corp.
Second Quarter 2023 Financial Highlights
TerrAscend, a leading North American cannabis company, reported strong financial results for the third quarter of 2023. Net revenue surged to $89.2 million, marking a substantial 23.7% increase sequentially and an impressive 34.7% year-over-year growth. This revenue growth was supported by a robust gross profit margin of 53.6%, reflecting the company's commitment to efficiency and quality.
Guidance For 2023
TSNDF Stock Performance
TSNDF stock closed at $1.575 on November 17th, down 16.67% in the past month. In this case, its 52-week price range is $1.00-$2.50, up 39.38% year to date.
[Read More] Marijuana Stocks To Watch That Are Impacted By Cannabis Reform
Top US Marijuana Stocks for Investors in 2023
In general, investors in the US marijuana industry have diverse opportunities, whether for short-term trading or long-term investment. Short-term traders can use market volatility. Long-term investors can benefit from industry growth as more states legalize cannabis.
Whether you're a short-term trader or a long-term investor, US marijuana stocks provide diverse opportunities. However, it's essential to approach this sector cautiously and conduct thorough research, as it still carries inherent risks.
---
MAPH Enterprises, LLC | (305) 414-0128 | 1501 Venera Ave, Coral Gables, FL 33146 | new@marijuanastocks.com