The marijuana industry during the last week of March has shown quite a bit of fluctuation. While these fluctuations are nothing new to the cannabis industry, it seems as though there may be an opportunity laying in the works to capitalize upon.
This opportunity could potentially be getting some of the largest names in the cannabis industry, at a discounted price. Many investors have stated that it is quite a solid strategy to buy when prices are low, and in an industry with so much forward potential, this may be just the right choice for the savvy cannabis investor.
Next Green Wave (NXGWF) (NGW) is a marijuana producer that has managed to sway past the most recent bout of volatility in the market. Since the beginning of the month, the company has seen their shares shoot up by as much as 15%, showing just how much faith investors have in the company.
Next Green Wave operates out of the city of Coalinga, CA which is centered between Los Angeles and San Francisco, two of the largest individual markets residing in the largest statewide industry in the marijuana world. The company recently announced that they have received an occupancy permit that will effectively allow them to begin production at their 35,000 square foot facility in the aforementioned city.
The company has stated that they are in their final testing phase of completing the electrical installation, which should be done within the coming weeks. Once this is done, all they will need is a final inspection of the facility conducted by the city. CEO Leigh Hughes stated that "After a very focused 11 months of build-out, we are now only weeks away from activating our operations in California and one step closer to becoming a fully integrated premium producer."
As a vertically integrated producer of high-quality cannabis, Next Green Wave has steadily managed to make their operation all internal. With a fully retrofitted facility complete with lights, rolling benches, irrigation manifolds, water filtration and more, it seems as though they are well on the way to completing this most recent goal. All in all, Next Green Wave remains a key player in the marijuana market for any investor to keep an eye on as the industry continues to grow in the coming future.
Village Farms (NASDAQ:VFF) is another one of the key players in the marijuana market. The company is listed on a major U.S. exchange which makes them that much more enticing to investors. Throughout the month of February, they showed an 85% gain which is quite astounding.
The company has been working to finish their most recent facility with 1.03 million square feet being devoted solely to the growth of cannabis. With all of the new capital they have received from uplisting, it seems as though this goal is coming closer to reality than ever before. Village Farms remains an integral part of the cannabis industry of the next several months and beyond.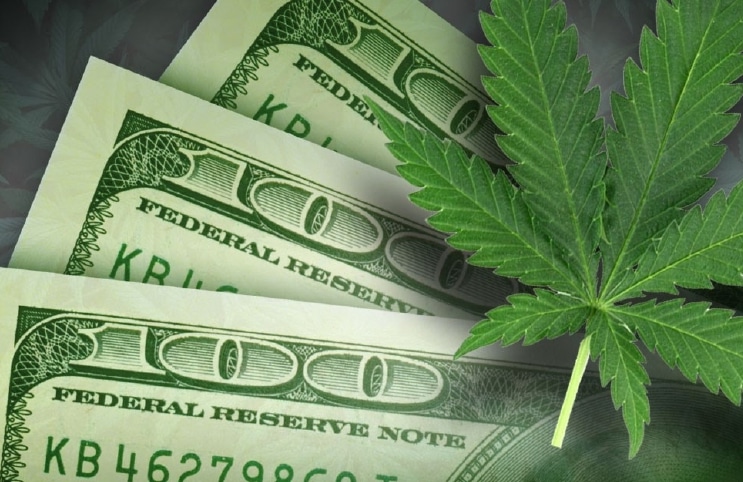 Pursuant to an agreement between an affiliate of MAPH Enterprises, LLC (owners of MarijuanaStocks.com), Midam Ventures LLC and Next Green Wave (NGW), Midam has been paid $150,000 from Next Green Wave (NGW) for a period from October 1, 2018 to November 8, 2018. Midam has been compensated an additional $100,000 and has extended its period of coverage to December 8, 2018. Midam has been compensated an additional $75,000 and has extended its period of coverage to January 8, 2019. Midam has been compensated an additional $50,000 and has extended its period of coverage to February 8, 2019. We may buy or sell additional shares of (NGW) in the open market at any time, including before, during or after the Website and Information, to provide public dissemination of favorable Information about Next Green Wave.
---
MAPH Enterprises, LLC | (305) 414-0128 | 1501 Venera Ave, Coral Gables, FL 33146 | new@marijuanastocks.com