When looking at the marijuana stock market, most investors typically watch the top of the industry to invest in. This may seem like a solid strategy, but it does negate the massive amount of potential that small and mid-cap marijuana stocks have in the coming years. With billions in potential capital flooding into the market over the next two year period, many of the small guys in cannabis are quickly moving to the top.
Smaller capitalization cannabis stocks benefit greatly from several factors. The most important one, however, is control. These companies are able to innovate at a high level, producing new and better products for sale on the open market. The fact that they are not giant corporations means that they have that much more control over what they are producing, and how they would like to run their business.
One of the best examples of this is Next Green Wave (NGW). Next Green Wave is a relatively newcomer on the block and has been working with as much as 60,000 square feet of grow space currently in production. While this may seem on the smaller side, the company has massive plans for expansion into the future. In addition to this, given that they are not the largest company in the cannabis space, they have been working to experiment with new business models.
NGW is currently benefitting off of a completely vertical model of business. This means that they control everything in what is known as from seed-to-sale. The vertical integration of their business ensures that they have an extremely high quality product as well as very large margins compared to some of their competitors.
With this control, however, comes the issue of making sure every aspect of their business is meeting the highest demands. Based out of California, the company has been working to supply the state with high quality cannabis and cannabis products. Next Green Wave remains one of the most interesting cannabis stocks to watch for innovation into the next few years.
HEXO Corp. (NASDAQOTH:HYYDF) is in no way a small company, but they are also not the largest in the cannabis space. Their market capitalization currently sits over $1 billion given the current share price. HEXO is one of the top ten producers of cannabis in the world with around 108,000 kilograms of cannabis able to be produced when they are operating at full capacity. HEXO is currently working to built out a 1 million square foot production space in Quebec, Canada which should ensure that they are ready to meet the new and high demands of the growing market.
HEXO made headlines only a few months ago after forming a joint venture with the company Molson Coors Brewing Co. to begin developing new beverages that are infused with cannabis. This business deal helped to spark a new light on cannabis where large beverage manufacturers showed interest in the budding cannabis space. There is currently no established timeline to produce these new beverages, but the partnership is definitely underway which highlights HEXO's potential for the near future.
All in all, mid and small cap cannabis companies continue to lead the fight for reform in the industry. The next few years will continue to be extremely telling as to what changes in the marijuana stock market.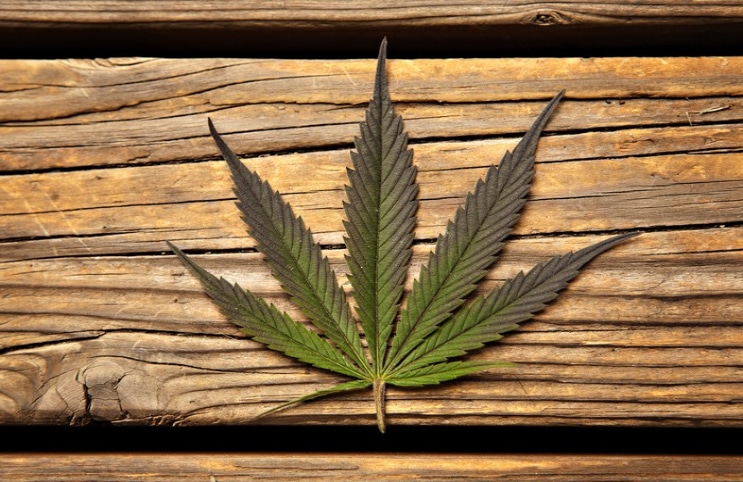 Pursuant to an agreement between an affiliate of MAPH Enterprises, LLC (owners of MarijuanaStocks.com), Midam Ventures LLC and Next Green Wave (NGW), Midam has been paid $150,000 from Next Green Wave (NGW) for a period from October 1, 2018 to November 8, 2018. Midam has been compensated an additional $100,000 and has extended its period of coverage to December 8, 2018. We may buy or sell additional shares of (NGW) in the open market at any time, including before, during or after the Website and Information, to provide public dissemination of favorable Information about Next Green Wave. Please click here for full disclaimer