Best Cannabis Stocks To Watch Before The New Year
Are you looking for the best marijuana stocks to trade next year? Stocks of Canadian cannabis companies have considerably lost value as of 2022. Along with the rest of the market, the bulk of cannabis stocks has fallen to new lows in 2022. It might be time for new investors interested in the cannabis market to start looking for companies to invest in. As the US continues to delay cannabis reform and banking, several renowned Canadian cannabis companies are trading at penny stock levels.
Day traders and swing traders typically achieve the biggest returns in markets like these. In addition to making significant long-term investments in the cannabis industry, some long-term investors prefer to use short-term trading strategies as a hedge. Therefore, they stand to benefit from everyday changes in stock price. As the chance of adopting cannabis reform and marijuana banking improves, there may be another rise in cannabis stock prices. Investors might be able to profit from the present market trend by using the sector's downturn. Below is a list of the two Canadian marijuana stocks to watch in January.
[Read More] 2 Marijuana Stocks To Watch At The End Of The Month
Top Canadian Cannabis Stocks For January 2023
Aurora Cannabis Inc. (NASDAQ: ACB)
Organigram Holdings Inc. (NASDAQ: OGI)
Aurora Cannabis Inc.
A Canadian business called Aurora Cannabis Inc. cultivates medical marijuana and sells it globally. In order to gain access to the US cannabis market, the organization purchased Reliva, a company that manufactures CBD in the country. Three more San Rafael '71 cultivars have been added to the Aurora stock. The business shipped marijuana to Israel for $8 million. The business is now concentrating on balancing its accounts after delivering the first batch of cannabis to the French medicinal cannabis pilot program. The company expanded its market dominance in Germany in May by opening its first production and manufacturing facility with EU-GMP accreditation.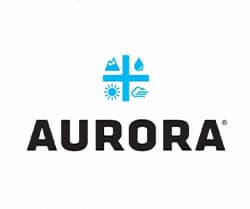 The first quarter of Aurora's fiscal 2023 saw medical cannabis net sales of $31.6 million, a decrease of 23% from the prior quarter and 14% from the preceding quarter. Total net revenue for the first quarter of the fiscal year 2023 was $49.3 million, down from the prior quarter's $50.2 million total. Comparatively, total cannabis net revenue1 decreased to $46.0 million from $50.2 million in the prior quarter and $60.1 million in the same period last year. The company's Adjusted EBITDA loss in the first quarter of 2023 was $8.7 million as opposed to $11.6 million in the fourth quarter of 2022 and $11.0 million in the same period the year before.
ACB Stock Performance
ACB stock closed at $0.8467 on December 28th, down 31.72% in the last trading month. Currently, the stock has a 52-week price range of $0.8213-$6.05, down 84.35% year to date. According to analysts at CNN Business, ACB stock has a median price target of $1.43` per share. This would be an upside of 7.69% from its last trading price of $0.8467.
[Read More] Are Canadian Marijuana Stocks On Your 2023 Watchlist?
OrganiGram Holdings Inc.
OrganiGram Holdings Inc. is well-known for its cannabis- and cannabis-derived product lines. The company is well-recognized for producing top-notch marijuana that can be smoked for medicinal and recreational purposes. In order to strengthen its position in the international cannabis industry, Organigram is extending its most crucial foreign contacts. The wholesale cannabis distribution market is expanding significantly for the company. The premium addition to Organigram's SHRED product line, SHRED'ems Gummies, is currently offered. The Edison JOLTS are also the nation's first delicious, potent THC edible extracts.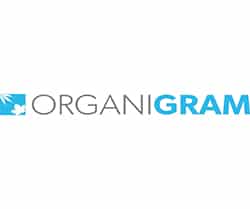 OrganiGram's Q4 fiscal 2022 results continued to record net sales growth, reaching $45.5 million, the business's highest amount. This is an increase of 19% from $38.1 million in Q3 Fiscal 2022 and 83% from $24.9 million in the same prior-year quarter. In addition, Adjusted EBITDA1 was $3.2 million, the third consecutive quarter with positive Adjusted EBITDA, as opposed to $4.8 million in negative Adjusted EBITDA at the same time the previous year. For the fiscal year 2022, the company's net sales increased by 84% to $145.8 million from $79.2 million the previous year. OrganiGram's fiscal 2021 loss was $27.6 million, while its adjusted EBITDA1 was $3.5 million.
OGI Stock Performance
OGI stock closed at $0.71 on December 28th, down 28.28% in the past month of trading. The stock has a 52-week price range of $0.70-$1.88 and is down 59.43% year to date. According to analysts at CNN Business, OGI stock has a 12-month median price target of $1.46 per share. In this case, this would represent an upside of 105.83% from its last trading price of $0.71.
[Read More] Top Marijuana Penny Stocks To Watch Before 2023
Top Canadian Pot Stocks To Watch Before January 2023
Financial information and press releases can be used to identify the most promising cannabis companies. You should thoroughly research the company before deciding on a position. Your investing results may improve as you acquire experience with technical indicators and chart patterns. Short-term traders may profit from the current market conditions, given the cannabis industry's quick local and international expansion. You could find it useful to become familiar with various trading tactics during a downturn. The best cannabis stocks to add to your watchlist for January 2023 are already highlighted above.
---
MAPH Enterprises, LLC | (305) 414-0128 | 1501 Venera Ave, Coral Gables, FL 33146 | new@marijuanastocks.com