Best Cannabis Stocks To Watch As The Market Rises
Do you plan to make an investment in the top marijuana stocks before the year is out? Many cannabis-related Canadian stocks began to gain market traction during last week's trading. The United States' existing government ban list for the cannabis business may cease because of several events in 2022.
When trading in a market like this, day traders and swing traders often make the most money. Some long-term investors choose to use short-term trading tactics in addition to their substantial long-term investments in the cannabis sector. As a result, they stand to benefit from daily price fluctuations in the stock. Delays in the implementation of federal cannabis legislation have affected the US cannabis industry, which earns billions of dollars every year. Using the sector's current momentum, investors may be able to profit from the market's current trajectory. These are the 3 top marijuana stocks to watch in December.
[Read More] 3 Marijuana Stocks To Buy Before The End Of The Week?
Best Canadian Cannabis Stocks This Week
Aurora Cannabis Inc. (NASDAQ: ACB)
Cronos Group Inc. (NASDAQ: CRON)
Organigram Holdings Inc. (NASDAQ: OGI)
Aurora Cannabis Inc.
Aurora Cannabis Inc. is a Canadian company that grows medical marijuana and exports it to other nations. The organization bought Reliva, a business that produces CBD in the nation, in order to access the US cannabis market. The Aurora stock now has three more San Rafael '71 cultivars. Israel received marijuana worth $8 million from the company. After delivering the first batch of cannabis to the French medicinal cannabis pilot program, the company is now focusing on balancing its books. The business opened its first production and manufacturing facility with EU-GMP accreditation in May, increasing its market domination in Germany.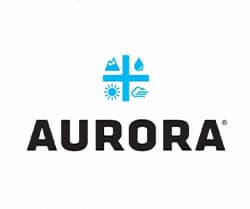 Medical cannabis net sales for Aurora's fiscal 2023 first quarter was $31.6 million, down 14% from the previous quarter and 23% from the same period last year. For the first quarter of the fiscal year 2023, total net revenue was $49.3 million as opposed to $50.2 million in the prior quarter. Comparatively speaking, total cannabis net revenue1 was $46.0 million, down from $60.1 million in the same period last year and $50.2 million in the previous quarter. In Q1 2023, the company's Adjusted EBITDA loss was $8.7 million as opposed to $11.6 million in Q4 2022 and $11.0 million in the same quarter the previous year. In comparison to the prior quarter's net loss of $618.8 million and the same period last year's loss of $11.9 million, the three months ending September 30, 2022, saw a net loss of $51.9 million.
ACB Stock Performance
ACB stock closed at $1.13 on December 7th, down 16.30% in the last month of trading. Currently, the stock has a 52-week price range of $0.98-$6.66, down 79% year to date. According to analysts at CNN Business, ACB stock has a median price target of $1.51` per share. This would be an upside of 34.61% from its last trading price of $1.13.
[Read More] Top Marijuana Stocks Moving In December 2022
Cronos Group Inc.
With operations on five continents, Cronos Group Inc. is one of the biggest cannabis distributors in the world. Customers in Canada have only offered positive feedback about Cronos cannabis companies. Cronos also disclosed that a 10.5 percent stake in PharmaCann cost it $110.4 million. The US government's legalization of marijuana will have an impact on the deal in addition to other factors. The 23 dispensary locations and six manufacturing facilities of PharmaCann would be included in the purchase. The company introduced a new line of cannabis candy earlier this year in two flavors. Adult customers unquestionably adore these specific delicacies, according to a survey. In order to deploy the VESIsorb delivery technology for quicker absorption, the company collaborated with Geocann in June.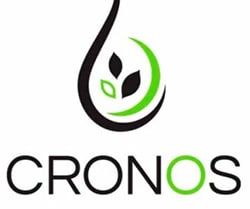 The third quarter of 2022 saw a $0.5 million increase in net revenue for Cronos to $20.9 million. In the third quarter of 2022, gross profit increased by $1.9 million to $1.2 million. Increased sales of cannabis flower in Israel, a favorable mix of cannabis extract goods with higher profit profiles than other product categories, and decreased prices for cannabis biomass were the primary factors in the improvement year over year. Furthermore, Q3 2022's Adjusted EBITDA of $(21.7) million increased by $25.1 million from Q3 2021. James Holm's appointment as chief financial officer was announced by Cronos. Bob Madore, who is departing the Company, is succeeded by Mr. Holm.
CRON Stock Performance
On December 7th, CRON stock closed at $2.89, with a 52-week price range of $2.57-$4.56. CRON stock has a 12-month consensus forecast price target of $3.19 per share, according to CNN Business analysts. This projection represents a 10.28% increase over the stock's most recent trading price of $2.89.
[Read More] 2 Marijuana Stocks To Buy During The First Week Of December?
OrganiGram Holdings Inc.
OrganiGram Holdings Inc. is well-known for its cannabis- and cannabis-derived product lines. The business is well known for creating high-quality marijuana that can be smoked both recreationally and medicinally. Organigram is expanding its most important international contacts in order to solidify its position in the global cannabis sector. For the business, the wholesale cannabis distribution sector is growing quickly. SHRED'ems Gummies, the premium addition to Organigram's SHRED product line, are currently available. The Edison JOLTS are also the first tasty, powerful THC edible extracts in the country.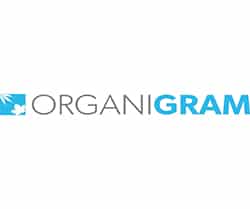 The Q4 fiscal 2022 results from OrganiGram showed ongoing record growth in net revenue, which reached $45.5 million, the highest level ever recorded by the company. This is an increase of 83% from $24.9 million in the same prior-year quarter and 19% from $38.1 million in Q3 Fiscal 2022. In addition, Adjusted EBITDA1 was $3.2 million, marking the third straight quarter of positive Adjusted EBITDA, as opposed to $4.8 million in negative Adjusted EBITDA during the same time the year before. The corporation had net sales of $145.8 million for the fiscal year 2022, an increase of 84% over the $79.2 million in the prior year. Contrasting a loss of $27.6 million in Fiscal 2021 with Adjusted EBITDA1 of $3.5 million, OrganiGram. $3.5 million in Adjusted EBITDA1 as opposed to a $27.6 million deficit in Fiscal 2021
OGI Stock Performance
OGI stock closed at $0.99 on December 7th, up 2.81% in the past month of trading. The stock has a 52-week price range of $0.84-$2.10 and is down 43.42% year to date. According to analysts at CNN Business, OGI stock has a 12-month median price target of $1.44 per share. In this case, this would represent an upside of 45.09% from its last trading price of $0.99.
Investments In Cannabis Stocks Before 2023
The most promising companies can be found using press releases and financial data. Before selecting a position, you should do extensive research on the organization. As you gain expertise with technical indicators and chart patterns, your investing outcomes might improve. Given the cannabis industry's rapid local and global expansion, short-term traders may benefit from the current market conditions. During a downturn, you might find it helpful to familiarize yourself with a range of trading strategies. The stocks mentioned above are the best cannabis stocks to add to your watchlist for December 2022.
---
MAPH Enterprises, LLC | (305) 414-0128 | 1501 Venera Ave, Coral Gables, FL 33146 | new@marijuanastocks.com