Best Cannabis Stocks For December 2022
Do you want to know which marijuana stocks are the best ones to invest in for December? Due to the highly volatile market last week, short-term traders had a ton of opportunities. As federal cannabis legalization advances on Capitol Hill, top cannabis companies might experience increased volatility. One industry where day traders and swing traders may discover chances is the cannabis penny stock market.
To profit from the current volatility, many cannabis investors actively trade marijuana stocks using short-term trading methods. However, certain cannabis stocks may be valuable in the long run. Regardless of economic situations in the future, the cannabis business may have substantial growth. According to recent comments by President Joe Biden, he will start the process of forgiving everybody who has ever been convicted of a federal crime containing even a trace of marijuana.
Additionally, Biden said that to cease state-level prosecutions for marijuana possession, he advises other governors to take a similar tack. As a result, there has been an increase in interest in cannabis stocks in the fourth quarter of 2022. The list below includes the top three marijuana penny stocks to watch this week in December.
[Read More] Best US Marijuana Stocks To Buy Now? 4 To Add To 2023 Watchlist
Top US Marijuana Penny Stocks For Watchlist In December
Jushi Holdings Inc. (OTC: JUSHF)
Glass House Brands Inc. (OTC: GLASF)
Cansortium Inc. (OTC: CNTMF)
Jushi Holdings Inc.
Jushi Holdings Inc. is a hemp and cannabis company that is growing its market share in the American medical and recreational marijuana markets. The company's major objective is to provide a variety of branded marijuana and hemp-derived products to the US market. The BEYOND/HELLO brand is used by 34 Jushi-operated dispensaries around the nation. Additionally, Jushi has 31 retail licenses in the US, and Beyond/Hello, its national cannabis dispensary brand, is growing both online and offline. By acquiring NuLeaf Inc. in April, the company was able to extend its vertically integrated operations into Nevada.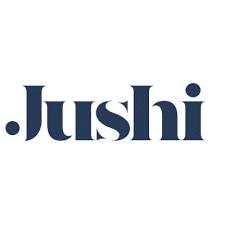 In its preliminary third-quarter financial figures, Jushi's reported a 34.9% year-over-year growth in revenue to $72.8 million. Additionally, the company achieved a gross profit of $27.7 million, an increase of 18.9% over the prior quarter and 4.0% over Q2 2022. It's crucial to remember that Jushi had a net loss of $52.9 to $62.8 million. Along with opening its 34th and 35th retail locations around the nation, the company launched it's third and fourth Beyond HelloTM dispensaries in Virginia. In December, Jushi announced the launch of its comprehensive product suite in California.
JUSHF Stock Performance
JUSHF stock closed at $1.12 on December 16th, down 37.43% in the last month of trading.  Currently, the stock has a 52-week price range of $1.10-$4.78 and is down 65.54% year to date. According to analysts at CNN Business, JUSHF stock has a 12-month average price target of $2.79 per share. In this case, this represents an upside of 149.15% from its last trading price of $1.12.
[Read More] 2 Marijuana Stocks To Buy During 2023?
Glass House Brands Inc.
Glass House Brands Inc., a vertically integrated cannabis and hemp company, operate in a market with one of the country's fastest growth rates. The business focuses on the California market, where it develops cutting-edge, eco-friendly brands to meet customers' needs in various industries. Forbidden Flowers, Glass House Farms, and Mama Sue Wellness are a few of the company's well-known products. In September 2021, the company will invest in a 5.5 million square foot greenhouse in Southern California. The new company's chief financial officer is Mark Vendetti. In December, PLUS, a well-known California edibles business, was bought for $25.6 million.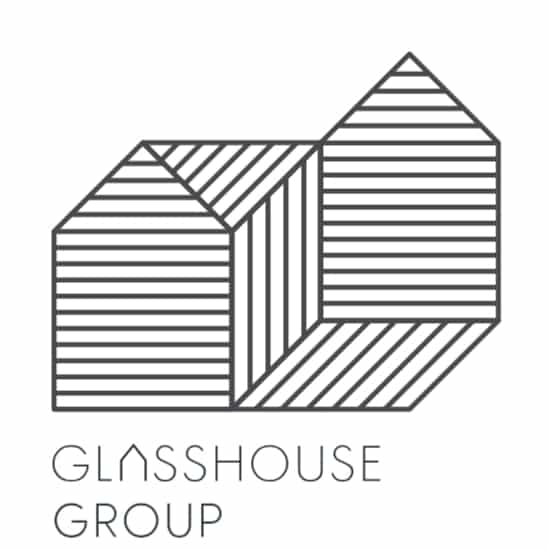 In the second quarter of 2022, Glass House's net sales totaled $16.5 million, up 18% from the first quarter's $14.0 million but down 12% from the second quarter of 2021's $18.7 million. After reaching $8.6 million in Q1 2022 and $2.3 million in Q2 2022, the gross profit in Q2 2021 was $0.3 million. Compared to 27% in the first quarter of 2022 and 46% in the second quarter of 2021, the company's gross margin in the second quarter was only 2%. Additionally, the business had a rise in Adjusted EBITDA, which went from $2.2 million in Q1 2022 to $(6.4) million in Q2 2021.
The first crop was harvested from the company's SoCal Farm in May, and Glass House produced almost as much in July as it did in Q2. In September, Glass House acquired the Morro Bay Natural Healing Center dispensary. Following the completion of the Morro Bay dispensary agreement, Glass House will have seven retail dispensaries by the end of the third quarter. On November 10th, following the market close, the firm will release its third-quarter 2022 financial results. In December, the company opened its 8th dispensary in Isla Vista, California.
GLASF Stock Performance
GLASF stock ended at $2.32 on December 16th, down 48.21% in the last month's trading. Currently, the stock has been trading in a 52-week range of $1.95-$6.54. At present, analysts from Tip Ranks are offering an average price target for GLASF Stock of $5.00 per share. In this case, this would represent a 115.52% change from its last trading price of $2.32.
[Read More] 2 Marijuana Stocks To Watch Heading Into 2023
Cansortium Inc.
Cansortium Inc. is a Florida-based cannabis company specializing in high-quality cannabis. Currently, the business has offices in Texas, Michigan, and Pennsylvania. This year, Cansortium is expanding into Florida and Pennsylvania with a $90 million loan and equity arrangement. According to the company, a dispensary is currently open in Fruitland Park, Florida. Cansortium has 27 dispensaries in Florida, making it one of the most extensive dispensary networks in the state. Fluent offers a selection of high-end consumables, full-spectrum extracts, cartridges, and lotions under the Fluent brand.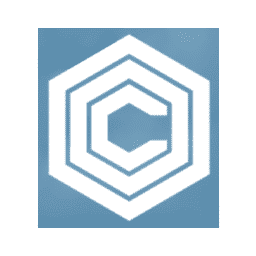 Cansortium reported third-quarter 2022 financial results, with revenue up 42% year over year to $22.1 million. In addition, Q3 Adjusted EBITDA was up 15% QoQ and more than 2x YoY to a record $11.7 million, with $5.4 million of cash from operations. Florida's revenue increased 39% to $18.2 million compared to $13.1 million. Also, In Florida, the Company anticipates opening one new store by the end of 2022 and an additional three stores in the first half of 2023.
CNTMF Stock Performance
On December 16th, CNTMF stock finished at $0.153, down 8.44% in the past month of trading. The stock is now trading in a 52-week price range of $0.132-$0.713 and is down 77.17 percent year to date.
Penny Pot Stocks Going Into 2023
Through the end of 2022, several potential occurrences in the coming months could raise these marijuana stocks. Examining their financials and press releases may make it easier to identify the best cannabis businesses on the market. To benefit from the recent market volatility, many seasoned traders are actively making short-term investments in the leading cannabis companies. Before starting a position, use technical indicators and chart patterns to ascertain the optimum parameters. Your capacity to conduct profitable transactions will increase as you look for profit-taking possibilities. Due to the volatility of leading marijuana companies this month, these might be some of the top cannabis penny stocks to watch.
---
MAPH Enterprises, LLC | (305) 414-0128 | 1501 Venera Ave, Coral Gables, FL 33146 | new@marijuanastocks.com