Top Marijuana Stocks To Watch In The Stock Market Now
For those who invest in marijuana stocks, the future may hold some better days of trading. Currently, many people are looking toward 2023 to bring with it better upward consistency and shareholders may get it. In 2023 there are various things to happen. So to start the battle to enact federal reform will begin again. Historically when positive news on the matter is released it has helped bring in good trading momentum. With fears of federal regulators stepping in with the possible end of prohibtion it brings a consistent rise in trading.
As well more states are soon to vote on legalizing cannabis which will be good for the growth and expansion of the cannabis industry. At times when new markets in newly legal states become operational, it can also help with better trading. Right now the amount of volatility is so high that it could be a time to prepare for future trading. As marijuana stocks continue with their unpredictable patterns when there is a pullback it can be a good buying opportunity.
For example, when there is a decline in trading this is where people start to look for the best marijuana stocks to buy. But like always make sure you do your homework before executing any trades. When you know more about a company and how they perform it gives you better details if the company is worth buying or not. The companies below are a few marijuana stocks to watch throughout December.
Marijuana Stocks For Your December Watchlist
HEXO Corp. (NASDAQ:HEXO)
Cronos Group Inc. (NASDAQ:CRON)
Aurora Cannabis Inc. (NASDAQ:ACB)
HEXO Corp.
HEXO Corp. together with its subsidiaries, produces, markets, and sells cannabis in Canada. The company offers its adult-use and medical products under the HEXO brand name. In recent news, the company announced its Q1 2023 earnings.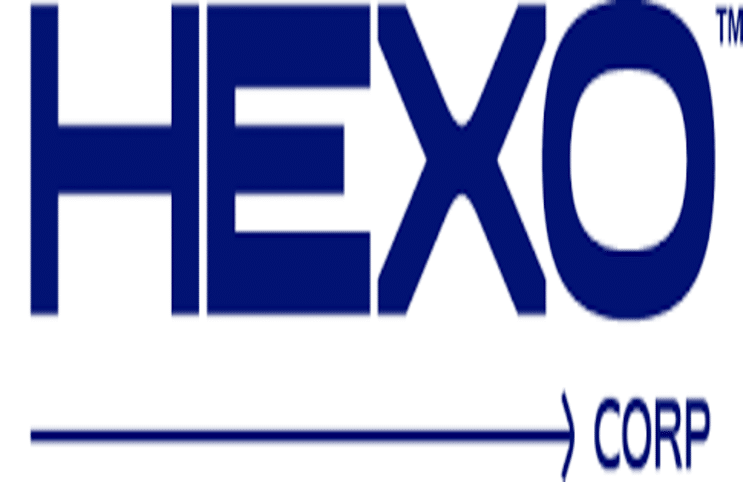 Q1 2023 Results
The Company recorded an Adjusted EBITDA loss of $(0.6) million during the three months ended October 31, 2022 ("Q1'23"), an improvement of $6.9 million from the fourth quarter of FY22 ("Q4'22"), and an improvement of $11 million from the first quarter of FY22 ("Q1'22").
The Company recorded a total net loss before tax of $(57.1) million in Q1'23, an improvement as compared to net losses before tax of $(106.2) million in Q4'22 and $(117.4) million in Q1'22, respectively.
Q1'23 net revenues were $35.8 million, a decrease of 29% comparatively to $50.2 million in Q1'22 and a decrease of 16% compared to $42.5 million net revenue in Q4'22.
Total operating expenses were significantly reduced by 69% or $50.7 million quarter over quarter and 81% or $100 million as compared to Q1'22.
Operating cash outflows were reduced by $27.7 million or 49% when compared to Q1'22.
Cronos Group Inc.
Cronos Group Inc. operates as a cannabinoid company. It manufactures, markets, and distributes hemp-derived supplements and cosmetic products through e-commerce, and retail. As well as hospitality partner channels under Lord Jones and Happy Dance brands in the United States. The company is also involved in the cultivation, manufacture, and marketing of cannabis. Plus cannabis-derived products for the medical and adult-use markets.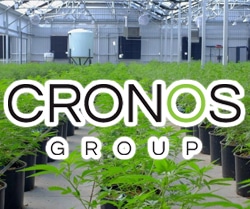 On December 7th the company unveiled its new CBC product: Spinach FEELZ™ Day Trip Gummies With THC+CBC. The Spinach FEELZ™ Day Trip gummies are the first CBC gummy product in Canada and the first of its kind to feature a 3:1 ratio of CBC to THC. The product is currently available in Alberta and British Columbia and will be rolled out to additional provinces over the coming weeks.
[Read More] Top Cannabis ETF's To Buy Now? 4 For Your 2023 Watchlist
Aurora Cannabis Inc.
Aurora Cannabis Inc. together with its subsidiaries, produces, distributes, and sells cannabis and cannabis-derivative products in Canada and internationally. The company produces, distributes, and sells medical and consumer cannabis products in Canada. Back on December 9th, the company announced its Greybeard brand wins KIND magazine's best diamonds of the year award.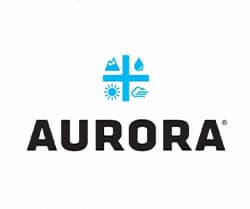 Greybeard is known for its premium cannabis flower, vapes, and concentrates including Trufflez Diamonds & Sauce and FPOG Live Resin Diamonds & Sauce. The Greybeard brand joined Aurora's portfolio when the company acquired Thrive Cannabis earlier this year.
[Read More] Marijuana Stocks To Watch How to Make A Profit In Volatile Sector?
Words From The Company
"We're proud to be recognized by some of the most important and influential members of the cannabis industry – retailers and budtenders," says Geoff Hoover, Senior Vice President of Consumer at Aurora Cannabis.
---
MAPH Enterprises, LLC | (305) 414-0128 | 1501 Venera Ave, Coral Gables, FL 33146 | new@marijuanastocks.com