The marijuana stock market has seen quite its fair share of competition over the past few years. In that time, many companies have come forward to see if their innovation is enough to see success in the overall pot stock market. With so much competition going on, it seems as though there are only a handful of companies that have secured growth plans for the future of the industry. While there are a lot of marijuana stocks to watch, these ones may just have what it takes to move forward in the coming years.
An Alternative Pot Stock
Leafbuyer Technologies, Inc. (LBUY) has shown itself to be one of the leading competitors in the cannabis stock market. The company runs an online platform that gives users information on where the nearest dispensary is and what products they may be able to find at a given location. Recently, the company has added a number of new features to their platform that has helped to increase customer acquisition as well as retention.
One of the newest items that they have added has been the option of order ahead and delivery. These two in combination have shown that Leafbuyer Technologies has a solid foundation with the various dispensaries that they work with. The company has also maintained its momentum toward the coming years, as they continue to add new groundbreaking features to their online and digital platform.
Leafbuyer Announced a New Advertising Solution
Leafbuyer Technologies recently stated that they have added some new enhancements to their site. The company has decided that the CBD market is worth tapping into as it presents a new opportunity that has yet to be fully excavated. The company has stated that their new CBD locations page should help to give customers a clear view of where to purchase CBD as well as which products may be the best for a given consumer.
Kurt Rossner, CEO of Leafbuyer stated that "The number of Leafbuyer CBD customers has grown exponentially – more than 330% – over the last year. After experiencing increased demand, we decided to provide additional value for our CBD company clients and help streamline consumer interaction with the brands. Previously, we focused on dispensary locations and online CBD operations." The company continuously shows their commitment to serving the various different aspects of the growing cannabis stock space.
A Big Player in the Marijuana Space
Cronos Group (NASDAQ:CRON) has remained as one of the largest growers of marijuana in the whole of the Canadian cannabis space. Currently, the company is only projected to grow around 40,000 kilograms of cannabis when operating at full capacity, but some estimates have shown that this number may title in the next year or so.
One of the important things to look out for is the price targets for the company, as well as doing the proper research before investing. While Cronos Group is one of the largest companies in the marijuana industry, they are definitely not immune to the various fluctuations that the market can have.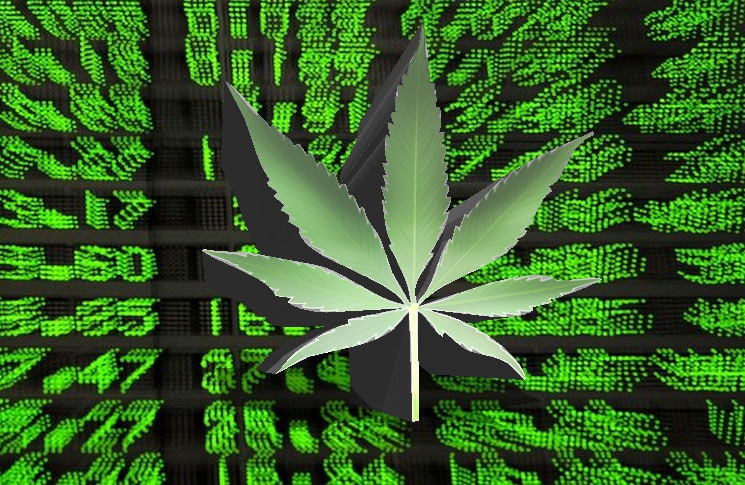 Pursuant to an agreement between an affiliate of MAPH Enterprises, LLC (owners of MarijuanaStocks.com), Midam Ventures LLC and Leafbuyer Technologies Inc., Midam is being paid $50,000 for a period of 30 days beginning November 1, 2018, and ending November 30, 2018. Midam has been paid an additional $50,000 and 40,000 common restricted shares of Leafbuyer Technologies, Inc. extending the contract another 30 days ending December 31, 2018. Midam has been compensated an additional $50,000 by Leafbuyer Technologies and has extended its period of coverage to January 31, 2019. Midam has been compensated an additional $50,000 by Leafbuyer Technologies and has extended its period of coverage to March 1, 2019. Midam has been compensated an additional $50,000 by Leafbuyer Technologies and has extended its period of coverage to April 1, 2019. We own 77,000 shares of Leafbuyer Technologies. We may buy or sell additional shares of (LBUY) in the open market at any time, including before, during or after the Website and Information, to provide public dissemination of favorable Information about Leafbuyer Technologies Inc.
---
MAPH Enterprises, LLC | (305) 414-0128 | 1501 Venera Ave, Coral Gables, FL 33146 | new@marijuanastocks.com