How Dividends Can Help a Cannabis Stock Focused Portfolio
Anyone who invests in marijuana stocks knows the benefits that dividends can have. For those who don't know, dividends are essentially a payout made by some cannabis stocks based on their quarterly numbers. With only a few leading pot stocks paying out dividends to investors, there are some very interesting marijuana stocks to watch within that category. Recently, many investors have felt a broad sense of insecurity in their investments. This is of course due to the effects of the coronavirus on world markets. In the cannabis industry, we have not seen nearly as much of a detrimental effect as we have on other industries.
[Read More]
Despite this, some pot stock investors have continued to look for stability in their investments. This means that they have often turned to marijuana stocks that pay out dividends for a potentially guaranteed quarterly return. With a lot of issues going on in the North American cannabis industry, pot stocks that pay dividends can often be a safe haven. With that in mind, these two marijuana stocks are working to offer investors some of the best dividends in the cannabis industry. For this reason, they continue to be considered marijuana stocks to watch.
The Most Popular Marijuana Stock Paying Good Dividends
Innovative Industrial Properties Inc. (IIPR Stock Report) is one of the most popular marijuana stocks to watch for good reason. The company operates as a REIT in the ancillary area of the cannabis industry. IIPR stock has gained a lot of attention for its prominent business model. The company purchases and then leases out facilities to those who wish to grow cannabis. Many believe that IIPR stock has solid long term potential due to the fact that the majority of its contracts last in the 10-20 year range. In addition to this, IIPR stock has benefitted from the companies addition of a 1.5% management fee as well as an inflation-adjusted rent increase.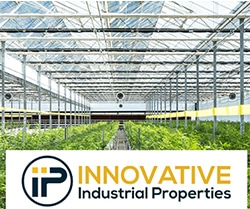 Currently, IIPR stock's report shows that the company has as many as 58 properties with an average lease term amount just north of 15 years. In the past three years, IIPR stock has offered investors a very solid dividend yield to the tune of around 4.4%. This payout has shot up by more than 6 times during that period which just goes to show how much potential it has. As a more stable marijuana stock, Innovative Industrial Properties remains one of the most prominent pot stocks to watch.
Another Ancillary Marijuana Stock Paying Out Big Dividends
Scotts Miracle-Gro Inc. (SMG Stock Report) is another one of the big dividend payers in the cannabis industry. Currently, SMG stock is paying out somewhere in the neighborhood of 2% dividend. For those who don't know, SMG stock has grown due to the companies participating in the lawn care sector. With the marijuana industry boom, SMG stock has shot up substantially via the need for cannabis growth supplies. It's subsidiary, Hawthorne Gardening was created with the intent of serving the cannabis hydroponic market specifically.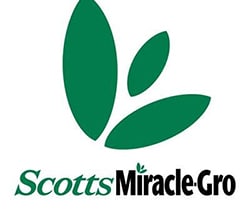 Although it is a small area of the company, Hawthorne accounts for as much as 17% of its overall sales as of the last SMG stock report. Analysts believe that Hawthorne could grow by as much as 40-50% in the next few years, and account for even more of Scott's overall revenue. Although the company does see some fluctuation in its value due to the changing of seasons, it does remain a major cannabis stock player. As it continues to grow, investors should keep an eye on this dividend producing pot stock to watch.
---
MAPH Enterprises, LLC | (305) 414-0128 | 1501 Venera Ave, Coral Gables, FL 33146 | new@marijuanastocks.com