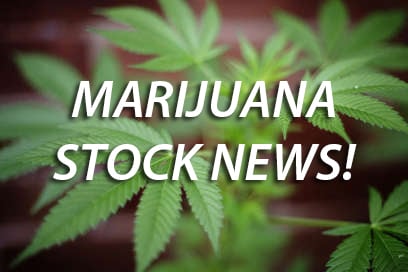 Marijuana Stocks Endure Gains In 2018
The North American Marijuana Index (NAMI) endured its rally into the new year, gaining nearly 27 percent in just two days. NAMI closed the year at 270.58 to its closing on January 3rd of 343.40. Marijuana investors have been looking forward to January 1st's legalization of California's adult-use recreational market, which is predicted to become one of the largest in the world as well as the anticipation of Canada's recreational market launching this July.
Aurora Cannabis Inc. (ACBFF) to be Cornerstone Investor in The Green Organic Dutchman
Aurora Cannabis Inc. ("Aurora") (ACB.TO) (ACBFF) ( Frankfurt : 21P; WKN: A1C4WM) and The Green Organic Dutchman Holdings Ltd. ("TGOD") (privately held) today announced that the companies have completed a definitive agreement covering a strategic investment in TGOD by Aurora, as well as a supply contract (the "Transaction").
Blue Line Protection Group, Inc. (BLPG) Responds to U.S. Attorney General Statement Regarding Cannabis Industry Enforcement
Blue Line Protection Group, Inc. (OTCPink: BLPG) is reiterating its commitment to ensuring the legal cannabis industry operates in a safe, secure and compliant manner, in light of the recent memo issued by United States Attorney General Jeff Sessions. On January 4, Mr. Sessions issued a memorandum for all United States attorneys, rescinding guidance specific to marijuana enforcement that had previously been issued through several memorandums by the federal government since 2009.