Cannabis Dispensaries Continue to Expand
The cannabis industry has not let the pandemic stop business from thriving. Many of these top marijuana companies have continued to open dispensaries during 2020. For example, marijuana stocks like Trulieve Cannabis Corp. (TCNNF Stock Report) have continued to add dispensary locations in Florida. Currently, the company has created a large footprint with 60 stores in the state. Many other states are also experiencing growth in the dispensary area.
[Read More]
Amidst of the COVID crisis, many states deemed marijuana dispensaries an essential business. This allowed the cannabis industry to see an increase in demand were pot is legal. Recently, another cannabis industry leader Green Thumb Industries Inc. (GTBIF Stock Report) announced it would be opening a new Rise dispensary in Naperville, Illinois. This is the 8th store the company has opened in the state.
How Do Americans Feel About Marijuana?
Most Americans now see marijuana as a staple product that is accepted for medicinal and recreational use. This positive sentiment has investors keeping a close eye on the fastest-growing marijuana stocks in the market. As well as the increased possibility of federal legalization becoming greater in 2021. Some of these well-positioned pot stocks could profit from the US open market.
Having a strong consumer base is the key to success for many top cannabis companies. The more popular dispensaries are sure to become cannabis landmarks across the nation. Once federally legal the marijuana tourism industry could expand rather rapidly. Below, are 2 marijuana stocks to watch that have a growing presence in the United States.
This MSO Marijuana Stock Runs  Dispensaries Coast to Coast
Companies like Curaleaf Holdings, Inc. (CURLF Stock Report) have continued opening new dispensaries in states like Nevada. Curaleaf operates 93 cannabis dispensaries coast to coast. In addition, this vertically integrated MSO marijuana stock also has 22 cultivation sites, 30 processing sites, and 350k plus registered patients. The company also has the brand Select a consumer favorite amongst cannabis oil users. The Select brand has experienced rapid growth in recent months becoming available in more states across America.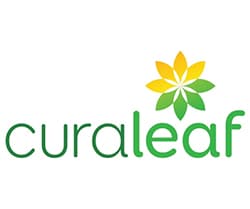 As of now, Curaleaf operates in 23 states which the company consistently keeps expanding. As one of the larger mid-cap marijuana companies, Curaleaf has been performing well. In fact, Curaleaf reported revenue of $121.4 million for the second quarter of 2020. This is an increase of 120% compared to Q2 of 2019. With this uptrend, the company is producing results with retail revenue increasing 112% to $66.3 million in Q2.
Consequently, CURLF stock has been trading at a lower price since September. Coming off its August high of $9.43 its current level of $7.28 could have possible upward momentum. Investors should look deeper into Curaleaf as a possible pot stock to buy.
A Rising Marijuana Stock Play
Liberty Health Sciences Inc. (LHSIF Stock Report) is a provider of high-quality medicinal cannabis products. The company operates in the U.S. and Canada and makes its revenue from its dispensaries. Back in July, the company announced it would open its 26th medical cannabis location in Jacksonville Beach, Florida. With its increase in new locations, the company has reported convincing revenue growth.  To illustrate Liberty Health is reporting a 401% revenue increase in fiscal 2020. This comes from consolidated net sales of over $50 million in 2020 compared with $10 million in 2019.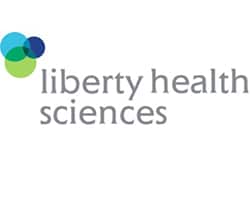 Another recent development with Liberty Health in September is its partnership with VCC Brands. VCC Brand is a leading manufacturer and distributor of cannabis-infused beverages and edible products in the US. This licensing agreement will give Liberty Health customers access to VCC Brands products in Liberty Health dispensaries. With the company's continued dispensary expansion LHSIF stock could be a possible addition to your portfolio.
LHSIF stock has been on a downward trend since September. Trading today at $0.32 a share the company saw a high back in August of $0.44. With this in mind, LHSIF stock has not yet reflected some of the advances the company has made. Year to date the stock has reached $0.54 a share which could be an indicator of what the stock can gain with further developments in the company. Although not as large as some other marijuana stocks this smaller company can show enormous growth in the cannabis industry.
---
MAPH Enterprises, LLC | (305) 414-0128 | 1501 Venera Ave, Coral Gables, FL 33146 | new@marijuanastocks.com