How Will These Factors Affect Pot Stocks and the Cannabis Industry Moving Forward?
Marijuana stocks and the cannabis industry as a whole are resilient. In the past few years, we have seen a lot of drops in value, and a lot of upward momentum for some major pot stocks. But, there are always challenges that the cannabis industry is facing. In the 2020 year, those factors are more heavily impacting marijuana stocks to watch than ever before. And, as educated traders, it's up to us to know exactly what those factors are. So far in 2020, we have witnessed several key catalysts change the cannabis industry for better or for worse. Although we are only halfway through the year, it's safe to say that we can predict some themes that will continue to affect the cannabis industry.
[Read More]
We must also consider that marijuana stocks are still very new to the world relative to other stocks. Because of that, there is undoubtedly a lot of growth that needs to occur. For that reason, we cannot take anyone factor too seriously. But, we should know what aspects of the cannabis industry will be affected by what geopolitical, social or economic factors moving forward. With that in mind, these are two things that investors should continue to watch moving forward.
2020 Is An Election Year For The Cannabis Industry
In the U.S., the cannabis industry faces a lack of support from the federal government. Leading marijuana stocks like Curaleaf Holdings Inc. (OTC:CURLF), have only been able to succeed off of statewide laws. But, 2020 is an election year in the nation, and that could be big news for pot stocks and the cannabis industry at large. It is a fact that a large majority of the U.S. supports legal cannabis. Most polls have continued to illustrate this fact over and over again.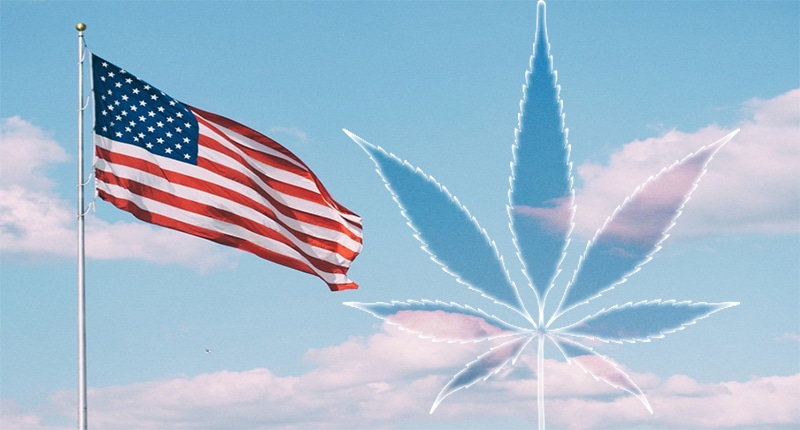 Despite this, we continue to see a partisan battle in the federal government as to how the cannabis industry should be legislated. With the election coming up, many believe the largest shift to the cannabis industry will be the addition of more states legalizing cannabis. This is a major factor for marijuana stocks to grow, but it is not the only important thing happening in the government this year. We should also wait to see what occurs in terms of any federal legalization of cannabis. For now however, investors should keep an eye out for the end of the year.
COVID Continues to Play a Big Role in the Cannabis Industry
Covid-19 has arguably shifted the cannabis industry greatly in the past few months. Alongside the rest of the world, Covid-19 has drastically changed the landscape of American marijuana. But, this pandemic has arguably done some good for the cannabis industry. In the past few months, we have witnessed a massive increase in the demand for marijuana across the nation and in Canada. This increase in demand could be short term, but many believe that it will last for a long time.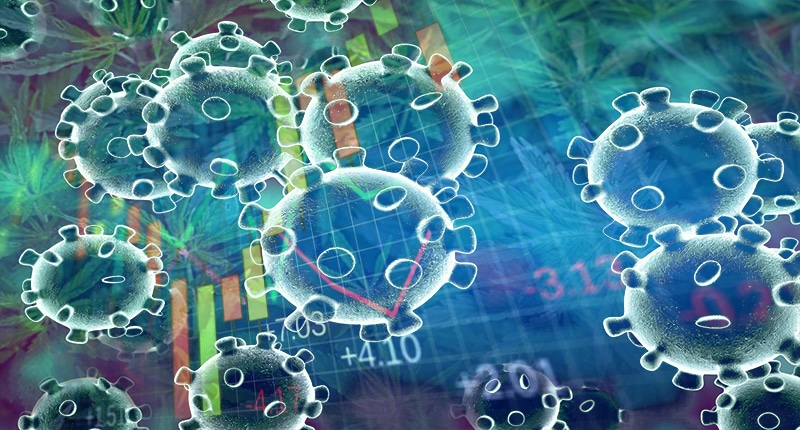 The issue with Covid-19 other than the obvious is that it has created a great deal of uncertainty for marijuana stocks. We have no idea as to when this pandemic will come to an end, and there are no signs of it slowing down any time soon. Because of this, investors should continue to expect that Covid-19 will affect the cannabis industry either positively or adversely. Moving forward, investors should also make sure that they are up to date on all news regarding this situation.
---
MAPH Enterprises, LLC | (305) 414-0128 | 1501 Venera Ave, Coral Gables, FL 33146 | new@marijuanastocks.com