Is Texas Ready To Legalize Marijuana In 2021?
In a recent report, Texas has taken action in creating a bill that would decriminalize marijuana possession in the state. As well there would be an additional proposal to lessen the punishment for possessing cannabis concentrates. Both of these proposals came out of the key House committee this past week. This news is the most current advancements that have happened. Which has come after a week where state lawmakers in Texas have thought about various forms of cannabis reform bills.
However notably the most important piece of marijuana legislation to move out of committee would allow for the possession of 28 grams or an ounce of cannabis to be a class C misdemeanor. This would carry a thin line but no severe worry of going to jail. Yet the entire House of Representatives passed a cannabis decriminalization bill in 2019. However, at the time it did not advance in the Senate that session. As of now, the House Criminal Jurisprudence Committee greenlit the decriminalization bill.
As well this bill would also restrict law enforcement from apprehending people over small cannabis possession. Additional forms of cannabis legislation proposals were under consideration by the House this week. Yet these would not prevent that enforcement action. This is important due to how police are actively able to detain people who are caught for class C misdemeanors. Even though the charge itself does not carry the risk of jail time.
Cannabis Legislation Expanding Into Texas
Passing cannabis bill HB 441 which is sponsored by Rep. Erin Zwiener would also stop the loss of a driver's license or the creation of a criminal record for possession of up to 28 grams of marijuana. Also, the House committee pushed a bill that would allow possession of up to 56 grams of cannabis concentrates a class B misdemeanor. Both pieces of legislation were among the topics of a long hearing that was held this past week.
"Marijuana bills are moving through the committee process at record speed this session," Heather Fazio, director of Texans for Responsible Marijuana Policy, told Marijuana Moment. "There's good reason to be optimistic about the upcoming votes and the House and advocates will be doubling down their efforts to influence senators."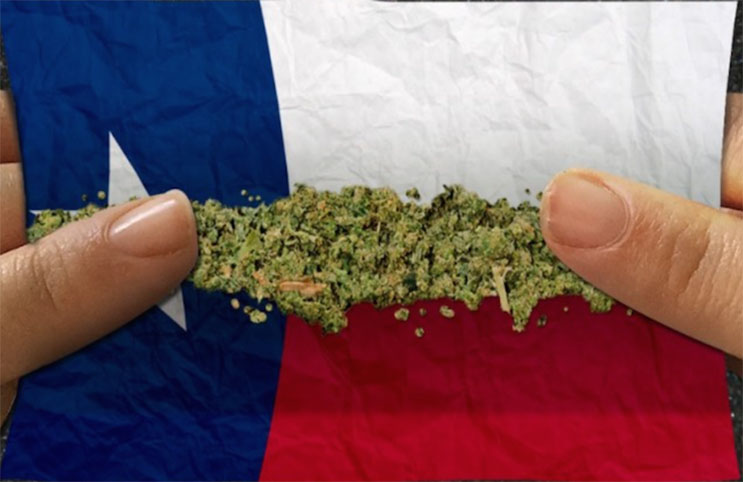 This development happened the day after the House Public Health Committee collectively passed a bill to significantly expand Texas medical marijuana program. This bill which is backed by Chairwoman Stephanie Klick would add PTSD, cancer and chronic pain would allow only veterans for the state's limited medical cannabis program. As well it would also give the Department of State Health Services to provide more qualifying conditions via administrative rulemaking. Not to mention it would also further increase the THC cap for medical marijuana products.
[Read More]
Final Thoughts On Texas Legalizing Cannabis In 2021
Just over 60 percent of Texas voters are now standing behind cannabis legalization in the state. This data was put together by the University of Texas and Texas Tribune survey they conducted. This increase in support is in comparison to the 42 percent who claimed the same stance back in 2010. The heads in both chambers have shown that they believe more reasonable proposals may be presented that may be approved this session. Mainly because it involved the growth of the state's limited medical cannabis program.
Phelan stated he thinks "the House will look at" legislation measures in 2021, which include bills to legalize for adult use. He said the lawmakers will likely "review those again, and some will get traction, some will not." Yet, the Senate continues to be an issue for comprehensive reform. State Legislators in Texas have prefiled more than a dozen pieces of cannabis legislation. This action has been done ahead of the new session.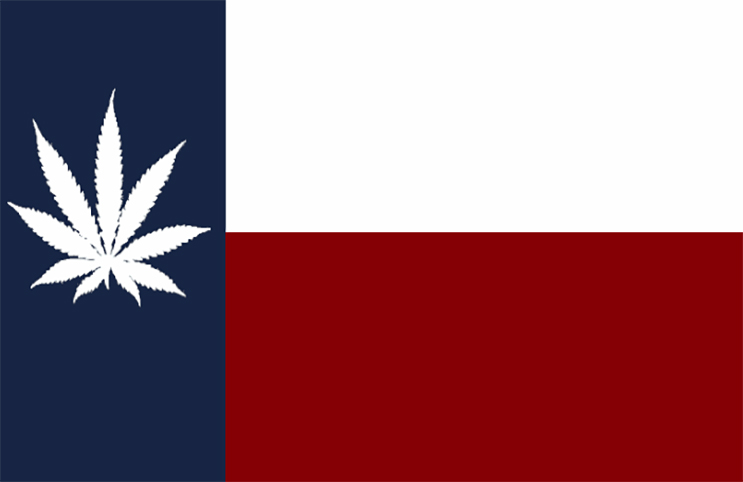 That includes measures that would legalize recreational marijuana. As well as allow for high-THC cannabis for medical use and decriminalize low-level possession of marijuana. This is a big move for the state as Texas is a more conservative place in regards to legalizing cannabis. If passed this will allow for more growth in the U.S. cannabis industry. As more companies will look to establish themselves in the states that are just going legal. All in all with more states going legal means more opportunity for new things to happen
---
MAPH Enterprises, LLC | (305) 414-0128 | 1501 Venera Ave, Coral Gables, FL 33146 | new@marijuanastocks.com