Get Insights into the Rapidly Rising Cannabis Stocks
Are top marijuana stocks a buy in June? After experiencing significant declines, many top cannabis stocks have begun to see an uptrend in the second quarter. This is partly because of the possibility of achieving changes to US federal cannabis policy. In May, bipartisan US House and Senate senators revived the SAFE Banking Act, revitalizing the cannabis sector. Cannabis penny stocks are one sector where new investors may see short-term gains. A penny stock is worth less than $5 per share. Despite the industry's well-known high level of market volatility, short-term investors might expect to make significant profits.
According to estimates, the marijuana sector will continue to grow in the future years, as it has in recent years. Many feel that marijuana has numerous therapeutic and recreational applications and can potentially be a highly wealthy industry. Through 2030, the marijuana market will rise at a compound annual growth rate of at least 25%. As a result, many investors are looking for possibilities in this sector.
Marijuana penny stock trading can be an interesting and possibly profitable endeavor, but it is not without risks and difficulties. This article looks into the realm of cannabis penny stocks, covering the opportunities, challenges, and essential considerations for traders interested in entering this volatile market. Let's look at 3 top marijuana stocks for your list next week.
Weekly Winners: Unveiling the Top Performing Cannabis Stocks
Village Farms International, Inc. (NASDAQ: VFF)
Leafly Holdings, Inc. (NASDAQ: LFLY)
StateHouse Holdings Inc. (OTC: STHZF)
Village Farms International, Inc.
Village Farms International, Inc. and its subsidiaries grow, sell, and distribute greenhouse-grown cucumbers, bell peppers, and tomatoes throughout North America. In addition, the company operates CBD and cannabis-related businesses in the United States and Canada. Pure Sunfarms, a completely owned subsidiary of Village Farms, is one of North America's largest cannabis businesses. Pure Sunfarms has a Delta 2 greenhouse with a cannabis production license, doubling its output capacity. Village Farms developed a new website and logo last year at www.villagefarms.com.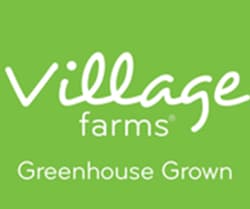 According to the company's first-quarter 2023 results, consolidated sales fell 8% year on year to $64.7 million from $70.2 million. Furthermore, total cannabis segment net sales climbed 4% year on year to $30.1 million, accounting for 47% of total Village Farms revenues. In addition, its total cannabis segment net loss was ($0.5 million), compared to $1.3 million in net profits.  The cannabis segment's adjusted EBITDA was $3.8 million, up from $2.7 million. Net sales of cannabis in Canada climbed by 23% (on a constant currency basis) to $25.1 million (C$34.0 million) from $21.8 million (C$27.6 million). Overall, Canadian cannabis retail branded sales climbed by 40%, while foreign (export) sales increased by 943%.
VFF Stock Performance
VFF stock closed at $0.6984 on June 9th, up 19.38% in the last five days of trading. Currently, the stock has a 52-week price range of $0.5580-$3.53 and is down 47.88% year to date. According to analysts at CNN Business, VFF stock has a 12-month median price target of $2.50 per share. In this case, this would represent an upside of 163.56%.
[Read More] Top Pharmaceutical And Ancillary Cannabis Stocks For June 2023
Leafly Holdings, Inc.
Leafly Holdings Inc. owns and operates a platform that connects customers to cannabis brands and approved retailers while also providing customers with cannabis-related information. The organization operates the most dependable platform for locating and purchasing cannabis products from licensed sellers worldwide. Every year, over 125 million users use Leafly to research cannabis and make online purchases from nearby stores. Customers can make informed purchasing decisions because the organization has considerable resources, including technology and advertising services. This helps cannabis businesses attract and keep repeat customers. Customers may now buy cannabis directly from the company's website, owing to the online cannabis delivery service established when it opened its doors in California in May.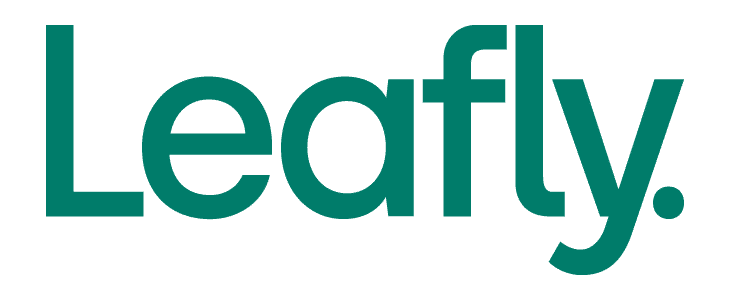 First Quarter Financial Results
Revenue was $11.2 million, down 1.5% from Q1 2022.
Gross margin was 88%, improved from 87% in Q1 2022.
Total operating expense was $14.9 million, down 14.7% from $17.4 million in Q1 2022, reflecting the impact of recently announced cost-cutting measures.
Net loss for Q1 2023 was $5.4 million. This compares to a net loss of $19.4 million in Q1 2022.
Adjusted EBITDA loss was $3.3 million, compared to adjusted EBITDA loss of $5.4 million in Q1 2022.
LFLY Stock Performance
LFLY stock closed on June 9th  at $0.3301, up 13.83%% in the past five trading days. Currently, the stock has a range of $0.265-$10.76 and is down 49.36% year to date. According to analysts at CNN Business, LFLY stock has a median price target of $2.00 per share. In this case, this would represent an upside of 516.90% from its last trading price of $0.3301.
[Read More] 2 Marijuana Penny Stocks To Watch This Week
StateHouse Holdings Inc.
StateHouse was founded by combining four forward-thinking legacy firms with a long history in California cannabis: Harborside, Loudpack, Urbn Leaf, and Sublime. Harborside was one of the first six corporations in the United States to obtain a cannabis license. Harborside, as it was formerly named, now has 13 locations throughout Oregon and California. StateHouse began extending its presence in California in 2021, and this trend is expected to continue. StateHouse's Salinas growing facility has expanded, allowing for year-round production and more than doubling crop capacity.

Q1 2023 Highlights
Q1 2023 net revenues were $24.7 million, an increase of 42.8% compared with $17.3 million in Q1 2022.
Retail revenues were $14.4 million, representing 58.5% of total sales for Q1 2023, an increase of $2.8 million compared to Q1 2022.
Gross profit before adjustments for biological assets increased 98% to $10.9 million in Q1 2023, compared with $5.5 million in Q1 2022.
Consolidated gross margins improved to 44.3% in Q1 2023, compared to 31.9% for Q1 2022.
STHZF Stock Performance
STHZF stock closed at $0.049 on June 9th   and has a 52-week price range of $0.03-$0.68. In this case, STHZF stock has increased 32.43% in the last five days of trading.
Analyzing the Best Performing Cannabis Stocks Right Now
Several potential factors could force these marijuana stocks to generate gains in 2023 in the following months. You can identify which cannabis companies are the most prominent on the market by looking at their financial statements and press releases. To profit from the current market volatility, some seasoned traders are actively placing short-term investments in well-known cannabis companies. Before trading, employ technical indicators and chart patterns to find the best market opportunities. You'll be more likely to make money if you search for profit-taking opportunities in trades. Because of the volatility of large marijuana companies, these could be some of the best cannabis stocks to watch this month.
---
MAPH Enterprises, LLC | (305) 414-0128 | 1501 Venera Ave, Coral Gables, FL 33146 | new@marijuanastocks.com