The marijuana stock market is in the midst of a boom as new laws go into place around the world and the public sentiment regarding the substance continues to shift in its favor. With so many stocks in the industry, it can sometimes be hard to point out only a few to watch, but it should be no problem after knowing the fundamentals.
Some of the key companies in the cannabis industry have shown a large amount of volatility that seems to be characteristic of the market as a whole. Despite this, however, some mid and small-cap cannabis companies seem to show a large amount of potential for the future of the market.
Next Green Wave (NXGWF) (NGW) is a premium seed-to-sale cannabis grower based out of Coalinga, CA. One of the key components of the company is their completely vertical business model. Not many businesses in the cannabis industry have shown as much luck with this model as Next Green Wave has which makes them a unique player in the market.
There are two factors that go into a vertical business model in the cannabis industry that make it superior to others. The first of these is the fact that verticality allows for high-profit margins. Since there is no middle man like a distributor or grower in the way, Next Green Wave is able to take in all the profits from the sale of their cannabis.
The other factor involved is the idea that Next Green Wave has an extremely large hand in the product they produce. This means that their cannabis is some of the highest quality in the industry.
Since the end of December, Next Green Wave has seen their stock price shoot up by as much as 100% which shows the amount of investor faith they have throughout the industry. While this type of growth is quite common throughout the cannabis market, Next Green Wave has continued to build out their business with more than 60,000 square feet of grow space currently in the works. All in all, Next Green Wave should be on any investors watchlist.
On the other end of the market spectrum, Insys Therapeutics (NYSE:INSY). Insys is known as a biotech company. For around a year, Insys has seen their stock value drop, but this has been characteristic of the whole market since September of last year. In the past 2 month period, however, marijuana seems as though it has been able to bounce back to some degree, showing the resiliency of the market as a whole.
One of the most important factors for Insys is the number of partnerships that they have bee working to achieve. Insys is a producer of pharmaceuticals that don't only use cannabis, although cannabis has become one of their main prospects.
Insys has been working to sell some of their non-marijuana pharmaceuticals off so that they can focus more concretely on the business of making pharmaceuticals using cannabis as the main component. Despite past performance, investors should keep a close eye on this biotech player as they move into the future of the market.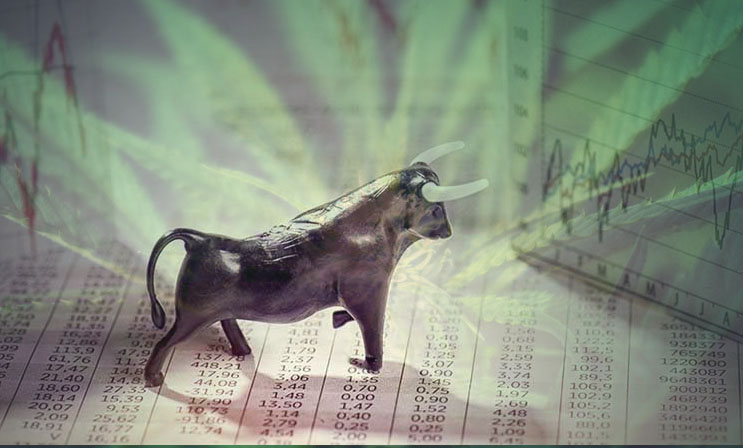 Pursuant to an agreement between an affiliate of MAPH Enterprises, LLC (owners of MarijuanaStocks.com), Midam Ventures LLC and Next Green Wave (NGW), Midam has been paid $150,000 from Next Green Wave (NGW) for a period from October 1, 2018 to November 8, 2018. Midam has been compensated an additional $100,000 and has extended its period of coverage to December 8, 2018. Midam has been compensated an additional $75,000 and has extended its period of coverage to January 8, 2019. Midam has been compensated an additional $50,000 and has extended its period of coverage to February 8, 2019. We may buy or sell additional shares of (NGW) in the open market at any time, including before, during or after the Website and Information, to provide public dissemination of favorable Information about Next Green Wave.
---
MAPH Enterprises, LLC | (305) 414-0128 | 1501 Venera Ave, Coral Gables, FL 33146 | new@marijuanastocks.com