Marijuana stocks remain in the market spotlight this year. The close of 2018 saw many cannabis companies fall short of stock market expectations. While some of this decline was due to insider selling, the other part had much to do with the broader market decline. Investors shed weight in higher risk equities and with cannabis legalization still eluding the US market, this still weighs on investors' minds.
But what ended in red and opened into the green in 2019. With the kick start to a seemingly bullish year, many marijuana stocks are finding themselves in the spotlight. More and more are even vying for a place on US exchanges including the NYSE and NASDAQ.
Canopy Growth (CGC) (WEED), Aphria (APHA), Aurora Cannabis (ACB), Tilray (TLRY) and Cronos Group (CRON) have found their way to the broader US exchanges. And while there are still some US-listed cannabis stocks aiming to list in Canada, the smart money bet may be on the Canadian companies looking to register in the US.
The Latest Cannabis Company To List In The US
Hexo Corp trades on the Canadian TSE under the symbol HEXO and the US OTC under the symbol HYYDF. You may have heard of the company from its deal with Molson Coors (TAP) last year.
"Aug. 1, 2018 /CNW/ – Molson Coors Canada, the Canadian business unit of Molson Coors Brewing Company (NYSE: TAP; TSX: TPX), and leading Canadian cannabis producer, The Hydropothecary Corporation ("HEXO") (TSX: HEXO), are pleased to announce that they have entered into a definitive agreement to form a joint venture to pursue opportunities to develop non-alcoholic, cannabis-infused beverages for the Canadian market following legalization. "
HEXO Isn't Alone
In January, the company promptly began trading as HEXO on both exchanges to become on of the newest marijuana stocks to offer more significant institutions in the US, some exposure to the cannabis industry boom.
But this hasn't been the only company to want to tread in the same wake as Canopy, Tilray, and others. CannTrust Holdings also has big plans to list on a major US exchange. Current the company trades in Canada under the symbol "TRST" and in the US as "CNTTF."
In a November release, the company revealed its plan after reporting record revenue:
The Company is taking steps to list its common shares on the New York Stock Exchange. Any such listing remains subject to the approval of the NYSE and the satisfaction of all applicable listing and regulatory requirements. Peter Aceto said, "CannTrust has firmly established itself as one of the top licensed producers in Canada with a global platform rooted in science and innovation. A U.S. listing is a natural step forward in our evolution as we look to broaden our investor base and expand our business on an international scale."
In a push to gain more exposure to capital, the US-based company listed in Canada to attract institutions that have more ability to invest in the company since the start of national legalization late last year. Now that more funds and possibly more marijuana stock ETF's are looking to aim at US markets, CannTrust has set its sites on the NYSE for its up-list.
What Other Companies Are Investors Looking At?
The North American legal marijuana movement has taken hold in a significant way especially during 2018 and now in 2019. The leadership team behind Nabis Holdings (CSE: NAB) (OTC: NABIF) could be ready to deliver in a big way.
The reason? Nabis & its leadership team have been part of and completed some of the biggest deals in the history of legal cannabis. The saying goes, "Don't just invest in a company, invest in management," and Nabis Holdings (CSE: NAB) (OTC: NABIF) could have the cream of the crop when it comes to influential players in the industry.
These industry-leading operators are the two co-founders of one "small company": MPX Bioceutical (CSE: MPX OTC: MPXEF); one of the largest takeover offers in U.S. Cannabis to date when it merged with iAnthus for some CAD $835M.
Shay Shnet and Mark Krytiuk were the founding fathers of MPX and now serve as CEO & President, respectively, of Nabis Holdings (CSE: NAB) (OTC: NABIF). They have decades of experience under their belts in not only overseeing operations but building successful brands & businesses from the ground floor. The skill set is broad and includes everything from product sales to cultivation processes, which for Nabis Holdings (CSE: NAB) (OTC: NABIF) is the cornerstone of the company's corporate focus.
Streamlined Approach
The company's streamlined model could bode well for a play on the US legal marijuana industry and US marijuana stocks. Nabis Holdings (CSE: NAB) (OTC: NABIF) announced that it entered into a binding letter of intent to invest in a 70% interest of Hivemind Refinery, an established wellness product line of CBD-based wellness products in the United States. The investment into Hivemind expands Nabis' investment portfolio to CBD edibles, water, drops, lotions, and other CBD wellness products across the spectrum and will fall under the Company's lifestyle brand.
Nabis Holdings (CSE: NAB) (OTC: NABIF) focuses on strategically investing in high-quality cash flowing assets across multiple aspects of the cannabis sector primarily in U.S. limited license states with a roadmap to expand globally. The strategy for the company involves identifying and acquiring majority interests in high-quality cash-flowing U.S. cannabis assets and brands in Limited License States at a reasonable price.
New Opportunities From US Farm Bill
The recent push by some marijuana companies and newly trading marijuana stocks could be a result of the US and the recent legalization of Hemp. The Farm Bill makes hemp legal in the US, and one of its derivatives is CBD. This is a favorite ingredient used by many as a non-psychoactive form of cannabis that also yields medicinal qualities according to many.
The recent passing of Farm Bill in the U.S. presents an extraordinary opportunity for cannabis companies to enter the CBD industry and capitalize on the estimated US$22 billion market. This bill legally defines 'hemp' and amends the Controlled Substances Act of 1970 concerning marijuana for the first time.
Next Generation Of Marijuana Stocks
In particular, it refers to a new definition of "hemp" as being any "C. Sativa" plant that has THC below 0.3% on a dry weight basis. Though this bill does not legalize cannabis completely, it does legalize strains with low THC and opens big doors for cannabis companies looking to expand in the US market.
With the next wave of companies not only targeting a US listing but one on a major exchange, the bar has been raised. Organizations are not "just looking for a grower" to build a business but proven leadership to take them to the upper echelon of cannabis success. As far as 2019 is concerned, this may be the year that we see the entirety of North America become the world's leader in legal and medical marijuana enterprise.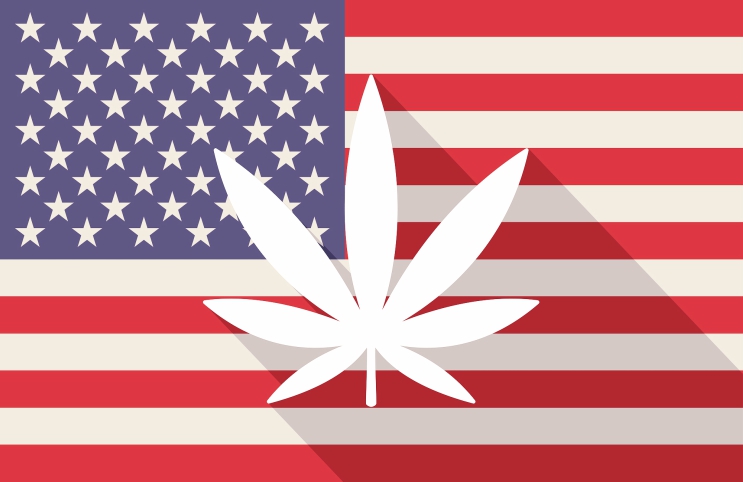 Pursuant to an agreement between an affiliate of MAPH Enterprises, LLC (owners of MarijuanaStocks.com), Midam Ventures LLC and Nabis Holdings (OTC:INNPF) (CSE:NAB), Midam has been paid $250,000 by Nabis Holdings (OTC:INNPF) (CSE:NAB) for a period from January 22, 2019 to April 22, 2019. We may buy or sell additional shares of (OTC:INNPF) (CSE:NAB) in the open market at any time, including before, during or after the Website and Information, to provide public dissemination of favorable Information about Nabis Holdings (OTC:INNPF) (CSE:NAB). Click Here For Full Dislciamer.
---
MAPH Enterprises, LLC | (305) 414-0128 | 1501 Venera Ave, Coral Gables, FL 33146 | new@marijuanastocks.com