Best Cannabis Stocks For 3rd Week Of April
In April 2023, which marijuana stocks should you buy? Long-term investments may be more difficult in 2023 due to the extreme stock market volatility. Investors frequently employ short-term trading as a strategy to generate money in these difficult situations. The cannabis market's growth in 2022 was inconsistent. While many established areas experienced a fall in sales, which halted or even reversed growth there, other new markets saw significant growth.
One way to capitalize on the growing cannabis industry is by investing in ancillary cannabis stocks. Cannabis companies that don't work with the plant directly are referred to as ancillary cannabis enterprises because they offer goods and services to the sector. These companies provide various services, such as cultivation technology, labeling, packaging, software, financial and legal services, marketing, and branding.
Some of the market's most volatile penny stocks are the largest cannabis companies. Cannabis investors ready to participate in these high-risk/high-reward transactions have benefited from some of these stocks' recent double-digit percentage returns.
Taking advantage of the lower price points, many seasoned traders are currently opening positions in some of the top penny marijuana stocks. In mid-April, look at two of the best marijuana penny stocks on your list.
[Read More] 2 Top Marijuana Stocks For Your End Of Day Trading
Top Ancillary Cannabis Stocks Mid-April
Greenlane Holdings, Inc. (NASDAQ: GNLN)
High Tide Inc. (NASDAQ: HITI)
Greenlane Holdings, Inc.
Greenlane Holdings, Inc. is a global manufacturer of cannabis accessories. Popular items from the business that can be purchased in the US and other nations include premium vaporizers, kid-safe packaging, and cannabis accessories. Currently, more than 11,000 stores globally sell Greenlane goods. In 2021, Greenlane and KushCo Holdings, Inc. completed their merger. The business acquired DaVinci, a renowned creator and producer of expensive portable vaporizers.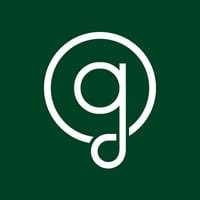 According to Greenlane, net sales dropped by 17.4% to $137.1 million in FY 2022 from $166.1 million in FY 2021. The decline from the prior year was primarily caused by a decline in the Consumer Goods segment of $62.0 million, or 56.3%, which was partially offset by an increase in the Industrial segment of $33.0 million, or 59.0%, as a result of net sales from our merger with KushCo, which have been accounted for in our results of operations since August 31, 2021, the completion date of the merger.
In addition, gross profit dropped from $33.9 million to $24.9 million, or 18.2% of net sales, in 2021 to $24.9 million in 2022. The decreased revenue is the cause of the lower gross profits. Furthermore, the business provided a Q1 sales forecast, which it expects to be between $23.0 and $24.0 million, a 5–10% growth rate over Q4–22.
GNLN Stock Performance
GNLN stock closed at $0.299 on April 17th, down 9.67% in the past month of trading. Currently, the stock has a 52-week price range of $0.27-$9.40 and is up 4% year to date. According to analysts at Tip Ranks, GNLN stock has a 12-month average price target of $1.38 per share. In essence, this would represent an increase of 356.66% from its current trading price of $0.2990.
[Read More] Cannabis Stocks Under $1 To Watch In April
High Tide Inc.
High Tide Inc. is a cannabis dispensary making and distributing cannabis-related products. In addition to a well-known Canadian cannabis brand, High Tide's portfolio includes a reputable international manufacturer and distributor of cutting-edge smoking accessories. The company's original goal was to dominate the online accessory supply industry. The High Tide brand is presently available at 127 retailers across Canada. Blessed CBD's primary market is the UK, and High Tide acquired the business in October 2021. With the opening of its 66th retail cannabis store, the firm increased its market share and beat all competitors to take the top spot in Alberta's market. According to High Tide, the acquisition of NuLeaf Naturals was the biggest one the business has ever made.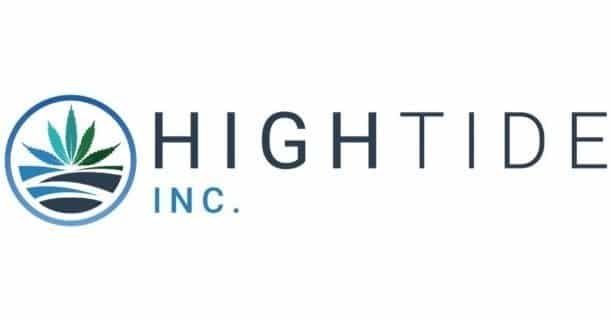 Revenue for the company's first fiscal quarter of 2023 climbed to $118.1 million from $72.2 million during the same period in 2022, a 64% year-over-year rise and a 9% sequential increase. Moreover, gross profit climbed by 40% year over year and 9% sequentially, from $23.0 million in the same time in 2022 to $32.2 million in the first fiscal quarter of 2023. Same-store sales for sites open for business during the first fiscal quarter of 2023 and 2022 rose by 52% from the previous year. Meanwhile, the business kept moving forward with the launch of ELITE, Canada's first cannabis-related paid loyalty program, and by January 30, 2023, membership had risen by 58% to 9,500.
HITI Stock Performance
The shares of HITI finished at $1.36 on April 17th, up 17.24% in the last month of trading. The stock is trading in a 52-week price range of $1.0340 to $4.10, down 11.68% year to date. HITI stock has an average price target of $7.40 per share, according to Tip Ranks analysts. In this example, the upside would be 444.12% over the current market price of $1.36.
[Read More] 3 Top Cannabis REITs For April 2023
Ancillary Marijuana Stocks 2023 and Short-Term Trading
Since cannabis use has become more legalized and people's opinions have changed, the cannabis sector has experienced substantial growth in recent years. Yet, it continues to be a dynamic and developing industry with built-in dangers and uncertainties. Investors considering investing in cannabis in 2023 or at any other time should do their homework, consult with knowledgeable financial experts, and carefully analyze their tolerance for risk and investment goals.
Given the current volatility of the market, investors may find it difficult to make long-term investments. Cannabis stocks may be a superior short-term investment due to their high market volatility. It is believed that cannabis stocks have a higher risk-to-reward ratio. The leading companies in a given industry may be mentioned in a corporation's press releases and financial reports. Your trading results could be enhanced by using technical indicators and understanding more about chart patterns. These could be some of the top ancillary marijuana stocks to watch in the second quarter of 2023.
---
MAPH Enterprises, LLC | (305) 414-0128 | 1501 Venera Ave, Coral Gables, FL 33146 | new@marijuanastocks.com