2 Marijuana Stocks To Watch Before The Sector Completely Recovers
With marijuana stocks still facing this downward pattern of trading, there is still time to find top marijuana stocks to buy. Right now marijuana stocks have been running into trouble with establishing better trading in the market. There is a great amount of volatility that has impacted the way some marijuana stocks have been performing in the market. As well as more legislators working to end cannabis prohibition. This has caused a bit of uncertainty amongst investors.
So with this doubt, some shareholders have been selling off their position to recoup some of the investment. This has caused some marijuana stocks to move down in trading as well. With much hype around other sectors such as Crypto has also pulled in a great amount of attention from all investors. The cannabis industry is growing at a rapid rate. More states are going legal which will add more value to the U.S cannabis sector with more money being made from legal sales.
Furthermore with an increase in tax revenue will also help with states who have enacted social equity. What this would do is allow states to use cannabis tax money to help rebuild communities that were impacted by the war on drugs. Each new state has the ability to a multi-billion dollar market. The progress of each new market can lead to more positive sentiment for how pot stocks trade in the market.
This is why investors are building up their cannabis stock portfolios to prepare for the future of the industry. For new investors just make you do your due diligence before investing to give yourself the best chance at seeing a good return. The cannabis stocks that are mentioned below are examples of possible plays that may see better trading in the near future.
Marijuana Stocks To Watch This Month
TPCO Holding Corp. (OTC:GRAMF)
HEXO Corp. (NYSE:HEXO)
TPCO Holding Corp.
TPCO Holding Corp. is one of the newer cannabis stocks to watch that garnered a great deal of investor's attention. This interest in GRAMF stock comes from it being owned by Jay Z. In recent news the company released its fourth quarter and full 2020 earnings. Some key things to highlight are the company had an unaudited consolidated pro forma revenue for the fourth quarter of $40.2 million. This is a 40% jump compared to $28.7 million in the fourth quarter of 2019. As well TPCO Holdings had $337.9 million of unaudited consolidated pro forma cash available on December 31, 2020. This was given to execute its growth strategy.

Steve Allan, The Parent Company's CEO, said, "We are excited to have closed 2020 with momentum forming the largest vertically integrated cannabis company in California by revenue, vertically integrated footprint, brand portfolio, and balance sheet post our transaction close in January. This year is pivotal for The Parent Company as we work through the complex integration process to lay the foundation for future growth and acquisitions. Our team has been diligently working to integrate the newly combined businesses over the last two months and we expect synergies will be realized in our financial results in the back half of 2021. We are optimizing our brand portfolio, planning to launch the first of our value-tier products near the end of this quarter, and expanding our omnichannel footprint in the coming weeks to reach more consumers."
[Read More]
HEXO Corp.
HEXO Corp has been on the few marijuana stocks to watch that have been able to see some form of an increase in trading. In just the last 2 months HEXO stock has been able to work its way up from lower market levels. At the start of February, HEXO stock saw a nice jump in trading in the first 10 days of the month. From the 1st of February to the 10th HEXO stock was able to produce gains of 63 percent.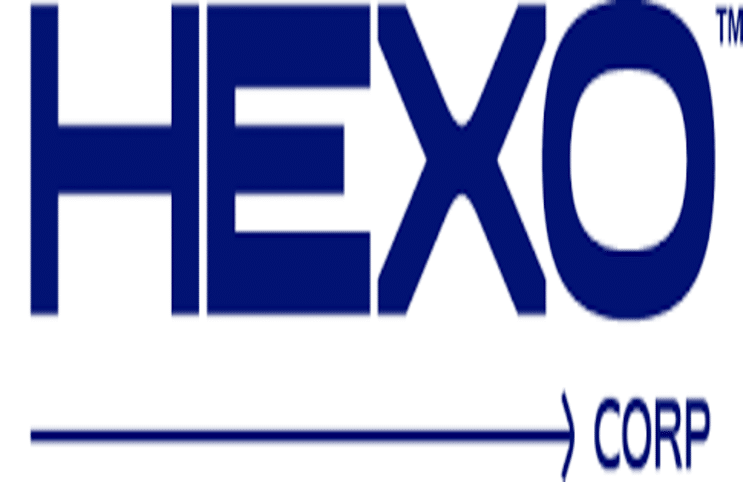 However, from this point like many other cannabis stocks HEXO stock started to dip in trading. Even though the rest of February HEXO stock traded down a small recovery period occurred. This recovery time happened from the 12th to the 16th. This short rally allowed for some shareholders to take profits before ultimately dropping once again. At the start of March HEXO stock was still moving down but just like in February small moments of better trading did happen.
For instance, from March 5th to the 15th HEXO stock shot up by 21 percent. However, ultimately HEXO stock once again dropped in trading. This decrease in trading resumed the rest of the month heading into April. Right now trading for HEXO stock has still been on the decline. Yet even with small upticks in trading the company has not been able to sustain higher market levels. Currently, HEXO stock is once again showing signs of better market performance. But the question remains will the company be able to keep this upward push going before the end of April
---
MAPH Enterprises, LLC | (305) 414-0128 | 1501 Venera Ave, Coral Gables, FL 33146 | new@marijuanastocks.com