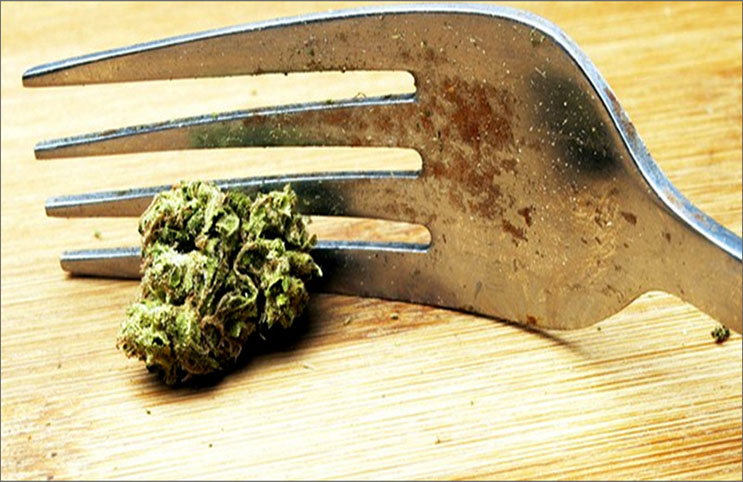 With Canada approaching national legalized recreational marijuana, does this now mean that restaurants will have marijuana-infused food on their menus?
Canada's Cannabis Bill will allow the sale of edibles a year after full legalization commences in July 2018. More than half of Canadians that support legalization have reported in surveys that they would try the edibles if they were accessible at restaurants.
As marijuana does not appeal to many people's taste buds in its current form, bakers and chefs are ready to change that. Across Canada, chefs are preparing for the incoming desire of premium, delicious edibles.
Toronto's renowned chef, Matt Salvensen, admits, "I spend the vast majority of my time cooking with weed, developing various methods and recipes". He added, "I want to have the knowledge by the time it becomes legal badly enough to work on these methods in the privacy of my own home until then".
Canada continues to find it difficult to develop ways to regulate the specifics such as dosage constraints, labeling, and proper certification. The country cannot apply the same techniques or regulating alcohol to marijuana.
Canada requires a certification dubbed Smart Serve to be completed to those who serve alcohol. The program educates servers to assess and manage levels of intoxication. The effects of edibles are known to take up an hour to set in. Another concern is tolerance, as alcohol and marijuana have totally different effects. With this said, how would it be possible to know when someone has reached their limit?
Canada's current stance of not permitting marijuana and alcohol to be sold at the same retail location implies restaurants may have to abide by the same policy. It is possible if restaurants are able to have edibles on their menus, it can impact alcohol sales.
"I would imagine any private rollout into a restaurant space would be extraordinarily cost-prohibitive," another chef stated, "and likely not able to have alcohol in the same space."
Will it be worth restaurants having marijuana-infused foods on their menus? We shall see.