Top Canadian Cannabis Stocks for 2023
Canadian cannabis stocks have emerged as the most intriguing investment options in this thriving market as the global cannabis industry continues to change and expand. Canada has cemented its place as a global powerhouse for cannabis research and production in recent years, attracting investors worldwide. The potential for growth in this industry is apparent, with statistics predicting significant expansion. According to Grand View Research, the worldwide legal cannabis industry is expected to reach $97.35 billion by 2027, owing to increased legalization attempts, medical applications, and shifting attitudes about cannabis consumption.
However, investors must tread carefully in this ever-changing landscape. The cannabis industry is notorious for its volatility, with stock prices frequently fluctuating in response to legislative changes, market sentiment, and consumer preferences. Investors should use technical analysis and solid risk management tools to handle this volatility properly. Traders can make more informed judgments when buying or selling Canadian cannabis stocks by examining past price patterns and employing technical indicators.
In addition, adopting risk management measures such as establishing stop-loss orders and diversifying their portfolios will assist investors in reducing potential losses while capitalizing on the global cannabis industry's tremendous development prospects. This article will go deeper into the top Canadian cannabis stocks and investigate how global cannabis companies are positioned themselves to prosper in this volatile market.
[Read More] 3 Top Marijuana Stocks To Buy This Monday?
Canadian Cannabis Stocks to Keep an Eye on This October
SNDL Inc. (NASDAQ: SNDL)
Village Farms International, Inc. (NASDAQ: VFF)
IM Cannabis Corp. (NASDAQ: IMCC)
Sundial Growers Inc.
SNDL Inc. manufactures, markets, and sells cannabis-related products in Canada. Retail operations and cannabis-related activities are the corporation's two primary business divisions. It manufactures, distributes, and sells cannabis to adult markets and privately sells cannabis for recreational uses via corporate-owned and franchised retail cannabis firms. Furthermore, the company produces and sells inhalable products like as flower, pre-rolls, and vapes. Top Leaf, Sundial Cannabis, Palmetto, and Grasslands are among its brands.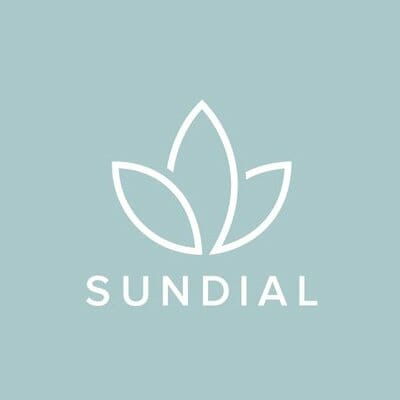 Second Quarter 2023 Financial  Highlights
In the second quarter of 2023, SNDL (Sundial Growers Inc.) reported robust financial results, with net revenue reaching $244.5 million, a 9.3% increase compared to the same period in 2022. This achievement marked an all-time high for the company, highlighting SNDL's successful implementation of strategic initiatives and operational improvements. Additionally, SNDL reported a record gross margin of $51.9 million in Q2 2023, reflecting a remarkable 21% year-over-year increase. This boost in gross margin was attributed to cost-saving measures, supply chain efficiencies, improved pricing strategies, economies of scale, and product mix optimization.
While the company showed impressive revenue and gross margin growth, SNDL reported a net loss of $33.2 million for the second quarter of 2023. This loss was primarily driven by one-time events, including integration costs related to the Valens Company and realized losses from equity investments. However, SNDL also reported adjusted EBITDA of $2.2 million for the same period, a significant improvement compared to the $25.9 million loss in Q2 2022, indicating positive financial performance within the company's operating segments and synergies from vertical integration strategies. SNDL's enhanced operational efficiency was further underscored by a 51% reduction in cash used for operating activities compared to the same quarter in the previous year. As of June 30, 2023, SNDL boasted a strong financial position with $754 million in unrestricted cash, marketable securities, and investments, and zero outstanding debt, resulting in a net book value per share of $4.86.
SNDL Stock Performance
SNDL stock closed at $2.08 on September 25th, up 31.65% in the past month of trading. The stock has a 52-week price range of $1.25-$3.36 and is down 0.48% year to date. According to analysts at CNN Business, SNDL stock has a 12-month consensus price target of $3.25 per share. In this case, this would represent an increase of 56.79% from its last trading price of $2.08.
[Read More] Late September Stock Watchlist: Top Marijuana Stocks to Watch
Village Farms International, Inc.
Village Farms International, Inc. and its subsidiaries grow, sell, and distribute greenhouse-grown cucumbers, bell peppers, and tomatoes in North America. Furthermore, the corporation operates CBD and cannabis-related businesses in the United States and Canada. Pure Sunfarms, a completely owned subsidiary of Village Farms, is one of North America's largest cannabis businesses. Pure Sunfarms has a Delta 2 greenhouse with a cannabis growing license, doubling its output capacity. Village Farms developed a new website and logo last year at www.villagefarms.com.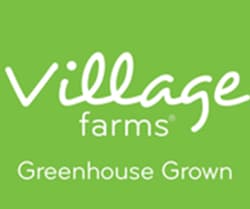 Second Quarter Financial Highlights
(All comparable periods are for the second quarter of 2022 unless otherwise stated.)
Consolidated
Consolidated sales decreased (7%) year-over-year to $77.2 million from $82.9 million;
Operating loss before tax improved to ($42 thousand) compared with an operating loss before tax of ($43.8 million);
Consolidated net loss improved to ($1.4 million), or ($0.01) per share, compared with ($36.6 million), or ($0.41) per share; and,
Consolidated adjusted EBITDA (a non-GAAP measure) improved to $4.5 million from negative ($10.3 million).
Canadian Cannabis (Pure Sunfarms and Rose LifeScience)
Net sales decreased (6%) to $28.1 million (C$37.7 million) from $29.8 million (C$38.0 million) (a decrease of (1%) in Canadian dollars);
Retail branded sales increased 24% (in Canadian dollars);
International (export) sales increased 217% (in Canadian dollars);
Gross margin was 38%;
Net income was $1.2 million (C$1.7 million) compared with net income of $1.8 million (C$2.3 million); and,
Adjusted EBITDA increased 78% to $4.8 million (C$6.7 million) from $2.7 million (C$3.4 million) (an increase of 97% on a constant currency basis).
VFF Stock Performance
VFF stock closed at $0.9029 on September 25th, up 19.26% in the last month of trading. In this case, the stock has a 52-week price range of $0.5550-$2.54 and is down 32.62% year to date. According to analysts at CNN Business, VFF stock has a 12-month median price target of $1.75 per share. In this case, this would represent an upside of 94.16%.
[Read More] Top Cannabis Stocks with the Most Impressive Gains
IM Cannabis Corp.
IMC is a global pioneer in the medical and adult-use recreational cannabis industries, operating in Israel, Germany, and Canada. According to the company, the IMC brand has assisted the Israeli medicinal cannabis sector reach a critical crossroads. Overall, the medical marijuana product range at IMC is expanding. Adjupharm, a German-based EU-GMP-certified medicinal cannabis distributor, represents the company throughout Europe. In addition, the firm has made lofty claims about establishing a cutting-edge logistics hub in Germany. With the help of this facility, Adjupharm will be able to optimize its supply chain by repackaging cannabis in large quantities.

Q2 2023 Financial Highlights
Revenues stayed stable with a 4% year-over-year increase to $13.2 million
40% increase in Gross Margin
83% decrease in Non-IFRS Adjusted EBITDA Loss
33% decrease in operating expenses, a 20% decrease compared to Q1, 2023
IMCC Stock Performance
IMCC stock closed at $0.6690 on September 25th, down 4.15% in the past month of trading. The stock has a 52-week price range of $0.511-$4.93 and is down 31.37% year to date. According to analysts at CNN Business, IMCC stock has a median price target of $1.11 per share. In this case, this would represent an increase of 83.49% from its last trading price of $0.6690.
[Read More] Best Cannabis & Marijuana Stocks For Q3 2023
Leading Canadian Cannabis Stocks for Your Portfolio
As a result, the Canadian cannabis industry continues to be a vibrant and intriguing field for investors, providing a window into the fast-developing global cannabis industry. As we approach October 2023, the potential for growth and profitability in Canadian cannabis equities remains a focus for market participants. In addition, with the growing acceptability of cannabis for medical and recreational purposes and ongoing legal developments, these stocks provide attractive potential for those who approach them with cautious optimism and strategic understanding.
However, it is vital to reiterate the importance of diligent research, risk management, and an understanding of the inherent volatility within the cannabis market. While the potential for substantial returns is clear, so are the risks. Therefore, investors should exercise prudence and maintain a diversified portfolio to navigate the sometimes unpredictable terrain of Canadian cannabis stocks effectively. As the industry matures and regulatory landscapes shift, staying informed and adaptable will be key for those seeking to capitalize on the exciting potential of Canadian cannabis stocks in the months and years ahead.
---
MAPH Enterprises, LLC | (305) 414-0128 | 1501 Venera Ave, Coral Gables, FL 33146 | new@marijuanastocks.com