Seizing the Moment: Investing in Cannabis Penny Stocks during the July Uptrend
Investing in the cannabis industry has grown in popularity in recent years, with marijuana stocks attracting both seasoned investors and newbies to the market. While large-cap cannabis businesses frequently make news, cannabis penny stocks under $1 are an exciting potential worth investigating.
The cannabis penny stock market comprises smaller companies with stock prices under $1, making them an accessible investment option for those with limited capital. These companies are frequently involved in multiple parts of the cannabis industry, such as cultivation, production, distribution, and ancillary services.
Several factors influence the cannabis market, contributing to its potential upside in 2023. Among these are increased legalization initiatives, more consumer acceptance, and the expansion of medical cannabis markets. As more countries and states legalize cannabis, the market for cannabis products is likely to expand significantly.
Investing in cannabis penny stocks poses a higher risk because of their volatility and potentially limited financial resources. It is critical to approach such investments with a well-defined risk management strategy, including rigorous research, diversification, and realistic expectations.
[Read More] Ranking the Best US Marijuana Stocks in July 2023 – A Look at Market Momentum
Cannabis Penny Stocks on the Rise In July 2023
Ayr Wellness Inc. (OTC: AYRWF)
Cansortium Inc. (OTC: CNTMF)
TILT Holdings Inc. (OTC: TLLTF)
Ayr Wellness Inc.
Ayr Wellness Inc. is a well-known Florida cannabis company. Sixty of the company's 70 marijuana-related operations are based in Florida. In order to expand in Illinois, the company purchased Herbal Remedies Dispensaries, LLC. Adult marijuana use could boost the popularity of Ayr, Massachusetts-based businesses. In Pennsylvania, the business has opened its sixth linked dispensary. Ayr intended to open its 86,000-square-foot processing and growing plant in December after receiving regulatory certification from Arizona. In 2022, the corporation made a significant investment in the beverage industry by acquiring Levia Cannabis Infused Seltzer.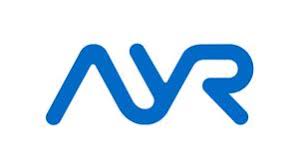 Revenue increased 18% year on year to $117.7 million in the first quarter of 2023, according to AYR data, up 3% sequentially. Furthermore, Adjusted EBITDA increased 64% year on year to $26.3 million and 9% sequentially (GAAP loss from operations increased to $21.7 million from $21.0 million in Q1/22). Since the start of 2023, the company has launched seven new sites in Florida, bringing the total number of dispensaries in the state to 60. In 2023, the company aims to establish ten more stores, increasing the total number of outlets to 70 by the end of the year.
The Company estimates that revenue and Adjusted EBITDA will expand in line with Q1 sequential growth patterns in the second quarter. AYR further reiterates its expectation of positive operating cash flow in 2023. However, operating cash flow trends will not be linear due to the timing of tax payments.
AYRWF Stock Performance
AYRWF stock closed on July 7th     at $0.9430, up 10.42% in the last trading month. The stock has a 52-week price range of $0.5660-$5.88 and is down 21.42% year to date. According to analysts at CNN Business, AYRWF stock has a 12-month average price target of $5.53 per share. In this case, this would represent an upside of 486.34% from the last price of $0.9430.
[Read More] Maximizing Returns on a Budget: The Best Marijuana Penny Stocks Under $1
Cansortium Inc.
Cansortium Inc., a cannabis company based in Florida, is committed to producing high-quality cannabis. Currently, the corporation has offices in Texas, Michigan, and Pennsylvania. Cansortium has expanded into Florida and Pennsylvania as a result of a $90 million loan and equity agreement signed the previous year. The company claims to have a dispensary in Fruitland Park, Florida. With 30 locations, Cansortium is one of Florida's largest dispensary networks. Fluent's Fluent brand offers a wide variety of high-end consumables, such as full-spectrum extracts, cartridges, and lotions.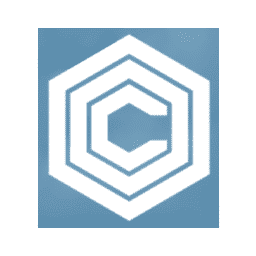 Cansortium reported a 12% rise in revenue to $22.1 million in the first quarter of 2023, up from $19.7 million in the first quarter of 2022. Furthermore, revenue in Florida increased 9.7% to $18.2 million from $16.6 million. Notably, adjusted gross profit1 increased 22% year on year to $14.1 million, or 63.9% of revenue, up from $11.5 million, or 58.6% of revenue in 2017. Year on year, adjusted EBITDA grew 56% to $9.7 million from $6.2 million. Cansortium now has 31 sites in Florida and expects to establish 3-5 new locations by the end of 2023. Three of these are currently under contract and construction.
CNTMF Stock Performance
On July 7th, CNTMF stock finished at $0.099, up 23.75% in the past month of trading. The stock is now trading in a 52-week price range of $0.065-$0.2550 and is down 11.45 percent year to date.
[Read More] 3 Top Marijuana Stocks To Watch This Week
TILT Holdings Inc.
TILT Holdings Inc., an international market specialist, may be able to assist cannabis entrepreneurs in building a global brand. The European Union, the United States, Canada, Israel, Mexico, and South America are the companies' key markets. To be clear, TILT has a diverse portfolio of companies that provide manufacturing, production, hardware, and software to other leading cannabis companies. In most cases, the company supplies the best inhalation apparatus for cannabis-based treatments to the American and European markets.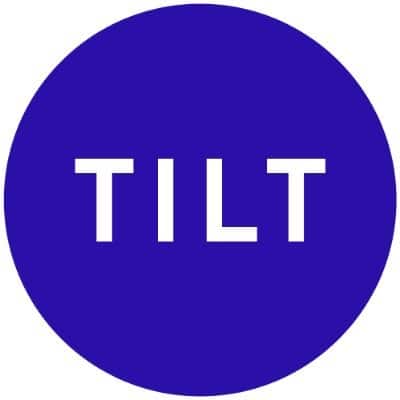 Q1 2023 Financial Summary
Revenue was $42.3 million in the three months ended March 31, 2023, compared to $42.4 million in the prior year period.
Gross profit was $8.8 million in the three months ended March 31, 2023, or approximately 20.8% of revenue, compared to $9.4 million or approximately 22.1% of revenue in the prior year period. The decrease in gross profit and gross margin was primarily due to price compression in the Massachusetts cannabis market, partially offset by an increase in gross profit and margin in the Company's inhalation business driven primarily by lower costs of goods.
Net loss improved to $4.9 million in the three months ended March 31, 2023, compared to a net loss of $11.6 million in the prior year period. The improvement was primarily driven by an $8.4 million gain from the previously announced sale leaseback transaction for the Company's Pennsylvania cultivation and manufacturing facility.
Adjusted EBITDA (non-GAAP) was $(79) thousand in the three months ended March 31, 2023, compared to $1.5 million in the prior year period. The decrease was driven by lower gross profit, higher general and administrative expenses, and increased retail headcount in Massachusetts.
On March 31, 2023, the Company had $5.2 million of cash, cash equivalents, and restricted cash compared to $3.5 million on December 31, 2022. Total net debt on March 31, 2023, was $48.9 million compared to $59.7 million on December 31, 2022.
TLLTF Stock Performance
TLLTF stock is trading at $0.038 on July 7th, up 7.19% in the past month. The stock has a 52-week price range of $0.023-$0.21 and is down 5.71% year to date.
   Cannabis Penny Stocks and the Current Uptrend
Investing in cannabis penny stocks under $1 could prove an attractive prospect for investors seeking exposure to the cannabis industry. However, it is critical to approach these investments with a balanced viewpoint, completing extensive research, and comprehending the dangers involved. Investors can position themselves for potential upside in 2023 by remaining educated about industry developments, choosing good stocks, and managing risk wisely. Remember that careful decision-making and a long-term vision are essential while entering this volatile market.
---
MAPH Enterprises, LLC | (305) 414-0128 | 1501 Venera Ave, Coral Gables, FL 33146 | new@marijuanastocks.com