Are These Canadian Marijuana Stocks Worth Watching?
Canadian marijuana stocks have long been considered the gold standard in the cannabis industry. While many investors focus on U.S. pot stocks like Innovative Industrial Properties Inc. (IIPR Stock Report), Scotts Miracle-Gro Inc. (SMG Stock Report) and GrowGeneration Corp. (GRWG Stock Report), Canadian marijuana stocks have shown a lot of potential. In 2020, Canada has definitely seen some rough days in its cannabis industry. This pertains to many companies that ended up producing too much cannabis for the amount of demand in the country.
[Read More]
But, in the past few months, demand has been shooting up once again. And, now that many marijuana stocks have worked on not overproducing, we could see bullish sentiment once again. Of course, this depends on a lot of factors. For one, Covid has meant that trading pot stocks or any stocks for the matter, is quite volatile. But, there are some investors who choose to use volatility to their advantage. On the other hand, many investors believe that there is a solid long term future in the cannabis industry. Estimates have stated that within the next decade, the global cannabis industry could be worth more than $75 billion. With that in mind, let's take a look at whether or not these Canadian marijuana stocks are worth watching.
 Canadian Pot Stocks to Watch
Hexo Corp. (HEXO Stock Report)
Aphria Inc. (APHA Stock Report)
OrganiGram Holdings Inc. (OGI Stock Report)
A Leading Canadian Cannabis Producing Pot Stock
HEXO Corp. is one of the largest marijuana producers in Canada. The company vastly overproduced cannabis a few months ago. This led to HEXO stock dropping in value quite substantially. But, in the past month or so, HEXO stock has began to get back on track. The company has three main areas of the cannabis industry that it works in. This includes value cannabis, low grade high production of marijuana and high quality marijuana products. With this, it is able to target the three major areas of the Canadian cannabis industry.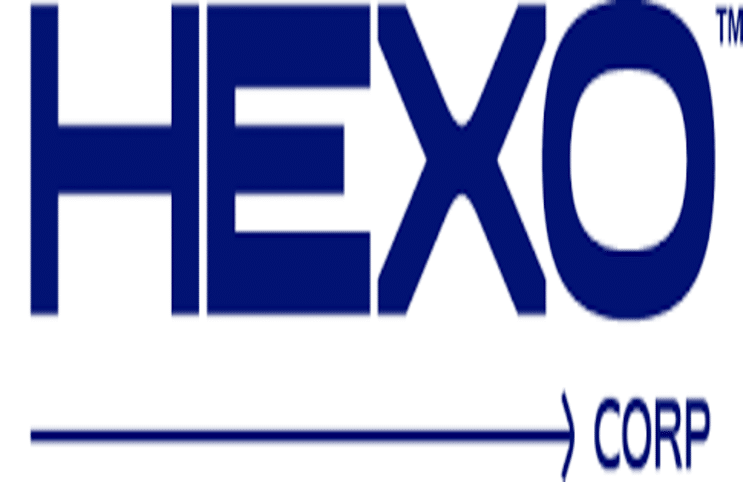 In Quebec which is Canada's second largest province by population, HEXO has an almost 35% market share. In addition, HEXO stock posted that in the first nine months of this year its revenue had almost doubled to CA$74 million. This large revenue amount is more impressive given that the company was only operating at around 25% capacity. In regard to the overproduction, HEXO had to write off around $140 million in unsold product and write offs. But, with this in the past, it looks like HEXO stock could be a pot stock to watch moving forward.
One of the Leading Canadian Marijuana Stocks to Watch
Aphria Inc. is another one of the largest marijuana stocks in the cannabis industry. Investors believe that APHA stock could be trading at a very low price compared to its true value. Recently, APHA stock has been trading at 2.7 times its price to sales and around 0.93 times its price to book value. In the past few months, the company has reported doubling its revenue. This is quite a substantial revenue increase and something that should not go unnoticed by potential investors.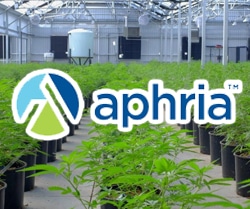 One of the main aspects that Aphria Inc. has going for itself is its large portfolio of extract products. This includes vaporizers, oils, and more. In Canada, derivatives were only legalized at the beginning of this year. This means that there could be a great deal of untapped potential here. In its fourth quarter, APHA stock reported a fifth consecutive quarter of a positive adjusted EBITDA. With all of these factors going for it, APHA stock remains one of the most promising Canadian marijuana stocks to watch.
A Mid-Sized Canadian Pot Stock to Watch
OrganiGram Holdings Inc. Is a NASDAQ listed Canadian pot stock to watch. The company is a licensed producer of both cannabis and cannabis derivative products. In the past, we have watched OGI stock go through some rough patches. But, like all Canadian pot stocks, the infancy of the industry has resulted in some tumultuous trading. In October 2020, OGI stock has been showing some solid forward momentum. Recently, the company announced that it invested an additional $2.5 million into Hyasynth Biologicals.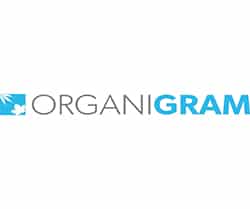 For those who don't know, Hyacynth is a biotech company that uses cutting edge technology to produce cannabinoids. With this investment, OGI should have access to some of the most interesting cannabis tech currently in the industry. Greg Engel, CEO of OrganiGram stated that "we believe biosynthesis has the potential to redefine the cannabinoid production landscape by setting a scalable and reliable platform of supply that cannabis producers and pharmaceutical companies can leverage for success." With this in mind, OrganiGram looks like it has a lot going for it in the future of the cannabis industry.
---
MAPH Enterprises, LLC | (305) 414-0128 | 1501 Venera Ave, Coral Gables, FL 33146 | new@marijuanastocks.com