New Lows For The Cannabis Sector To Start July 2022
Are the best marijuana stocks on your radar as the industry reaches new lows? Many of the top cannabis stocks to watch have fallen to new lows as July trading has begun. In general, the markets have experienced a significant decline due to inflation problems and federal cannabis reform delays. However, it appears that the cannabis industry is preparing for a possible change in August. Congress has been moving more quickly lately on cannabis-related legislation.
A new initiative to increase the financial resources and prospects available to cannabis companies was filed in June by a bipartisan pair of federal legislators. The Capital Lending and Investment for Marijuana Businesses Act, or CLIMB Act, was specifically introduced by Reps. Troy Carter (D-La.) and Guy Reschenthaler (R-Pa.) It aims to allow cannabis businesses to engage with community development, small business, minority development, and other public or private financial capital sources for investment and financing. This could then propel a number of the best cannabis stocks to the main US stock markets.
Numerous ancillary cannabis stocks that are now traded on the Nasdaq have had a considerable decline in value over the first half of 2022. Some of these marijuana stocks are now selling at considerably better values for investors as a result. Some of these equities may provide a starting point for long-term cannabis investment or an opportunity to profit from considerable short-term loss. Many analysts now think that the stock market will bottom out soon. Here are a handful of the best marijuana stocks to add to your watchlist for July.
[Read More] Top Marijuana Stocks To Watch In July? 3 Penny Pot Stocks On The Nasdaq
Best Marijuana Stocks On The Nasdaq In Q3 2022
The Scotts Miracle-Gro Company (NASDAQ: SMG)
GrowGeneration Corp. (NASDAQ: GRWG)
Hydrofarm Holdings Group, Inc. (NASDAQ: HYFM)
The Scotts Miracle-Gro Company
The biggest maker of name-brand consumer lawn and gardening goods in the world, Scotts Miracle-Gro, has joined the cannabis industry. Hawthorne Gardening, a wholly-owned subsidiary of the business, sells cannabis fertilizers, lighting, and hydroponic equipment. On January 6th, Scotts added True Liberty Bags and Luxx Lighting to the Hawthorne portfolio. The acquisition will bolster Hawthorne's already-competitive lighting portfolio. Hawthorne's sales have dropped, but the business hasn't changed its full-year projection.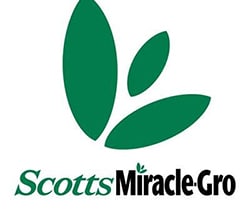 In May, Scotts announced record consumer sales for the first half of 2022, citing rising demand for lawn and gardening supplies as the cause. GAAP earnings from continuing operations for the three months ended April 2, 2022, were $4.94 per diluted share, down from $5.44 per diluted share the prior year. Non-GAAP adjusted diluted earnings per share decreased from $5.64 to $5.03 from the previous year. Sales for the second quarter of the fiscal year were $1.68 billion, an 8% decrease from $1.83 billion the year before. Additionally, sales in the consumer market in the US increased slightly to $1.38 billion. Sales in the Hawthorne sector dropped by 44% to $202.6 million. In June, Scotts revised its forecast for fiscal 2022 to adjust earnings per share from $4.50 to $5.
SMG Stock Performance
SMG stock closed at $80.18 on July 1st down 12.96% in the last month. Currently, the stock has a 52-week price range of $72.58-$189.57 and is down 50.20% year to date. According to analysts at CNN Business SMG stock has a 12-month price target of $102.50 per share. This forecast represents an increase of 27.85% from its last trading price of $80.18.
[Read More] 3 Marijuana REITS To Watch In July
GrowGeneration Corporation
The well-known vendor and manager of hydroponic and organic farming facilities in the US is GrowGeneration Corp. The company provides cannabis growers with a range of products, including organics, lighting, and hydroponic tools. GrowGen today owns and runs 63 organic garden shops across the US. The organization has concentrated on its internet presence since GrowGeneration.com went up. The website has evolved into a one-stop e-commerce destination with over 10,000 goods, spanning from nutrition to lighting technology. The business intends to open more than 100 sites across the US during the following five years. In the third quarter of 2021, the company constructed the largest hydroponic garden facility in Los Angeles County.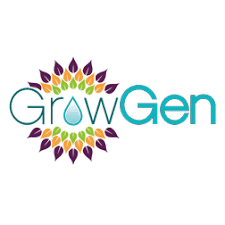 According to the company's May 10 reports, GrowGen's net sales for the first quarter of 2022 decreased to $81.8 million as a result of reduced industry demand. Additionally, comparable store sales dropped 35.5 percent in the third quarter. The outcomes for the quarter were a net loss of $5.2 million, or a loss of $0.09 per share. The business suffered an overall adjusted EBITDA loss of $0.7 million. Drip Hydro, a whole range of liquid fertilizer blends created for industrial planters, was debuted by GrowGeneration in May. Prior estimates of revenue for 2022 were from $415 to $445 million, but they have now been lowered to $340 to $400 million.
On July 1st, the shares of GRWG finished at $3.79, down 24.20% in the past month. GRWG stock is down 70.96% year to date, with a 52-week price range of $3.42-$52.80. According to CNN Business analysts, GRWG stock has a 12-month median price target of $6.25 per share. This would forecast a 64.47 percent increase over the last transaction price of $3.78.
[Read More] Top Marijuana Penny Stocks To Buy In Q3 2022? 3 To Watch In July
Hydrofarm Holdings Group, Inc.
Hydrofarm Holdings Group, Inc. is a well-known hydroponics and controlled-environment agriculture supplies and equipment reseller. In general, the business offers a large selection of cannabis-growing tools for sale. High-intensity grow lights, temperature control systems, and growth materials are just a few of the company's goods. Along with a broad selection of distinctive products with a sophisticated brand, the business revealed on November 1st that it had successfully acquired Innovative Growers Equipment, Inc. In order to provide cutting-edge reverse osmosis water filtration technology and solutions, the company partnered with AXEON Water Technology in January.

Net sales for the first quarter of 2022 were reported by Hydrofarm on May 10 and remained at $111.4 million. Additionally, the overall profit decreased from $23.2 million to $16.6 million. The company reported a net loss of $23 million, or $0.52 per share. The full-year prediction for 2022 by Hydrofarm projects revenue of $480–520 million and adjusted EBITDA of $46–54 million, or around 10% of net sales.
HYFM Stock closed on July 1st at $3.48 down 46.63% in the past month. The stock has a 52-week price range of $3.40-$59.00 and is down 87.70% year to date. According to analysts at Tip Ranks HYFM stock has a 12-month average price target of $9.60 per share. In this case, this would be an increase of 175.86% from its last trading level of $3.48.
Top Cannabis Stocks For July 2022 And Finding Gains In A Down Market
You should review a company's financial reports and press releases to determine whether assets are suitable for your portfolio and trading approach. You may be able to make better market decisions by understanding chart patterns and technical indicators. The current marijuana market volatility in July may present an opportunity for seasoned traders. In 2022, a number of variables could ignite the cannabis stock market. The price of top ancillary marijuana stocks may be significantly influenced by the passing of any federal cannabis legalization legislation.
---
MAPH Enterprises, LLC | (305) 414-0128 | 1501 Venera Ave, Coral Gables, FL 33146 | new@marijuanastocks.com