Best Ancillary Pot Stocks In 2022
Are the top marijuana stocks in 2022 a decent investment? The best cannabis stocks to buy have gained momentum in July and August, just as the markets are about to enter a crucial week. The ancillary marijuana stock market is one sector that has experienced sharp drops to start the year. Companies that support the cannabis industry without directly working with the plant are known as ancillary cannabis companies. In general, many different companies support the cannabis sector.
Over the first half of 2022, the value of a few stocks with Nasdaq listings that are tied to cannabis fell significantly. As a result, investors may currently purchase a number of these marijuana stocks for a sizably discounted price. Some of these stocks could provide investors with a place to start when making long-term cannabis investments or a chance to profit on current market swings. The stock market, in the opinion of many analysts, could have finally struck its bottom and will soon begin to rise once more. Here are the 3 top marijuana stocks to keep an eye on in September.
[Read More] Are Marijuana Stock Investors Optimistic About Future Trading?
Best Ancillary Marijuana Stocks For Q4 2022
Hydrofarm Holdings Group, Inc. (NASDAQ: HYFM)
Leafly Holdings, Inc. (NASDAQ: LFLY)
WM Technology, Inc. (NASDAQ: MAPS)
Hydrofarm Holdings Group, Inc.
The company Hydrofarm Holdings Group, Inc. is well recognized for selling equipment and supplies for hydroponic and controlled-environment farming. Generally speaking, the company provides a wide range of cannabis-growing products. The company produces a variety of products, such as high-intensity grow lights, temperature control systems, and growing materials. The company declared on November 1st that it had been successful in acquiring Innovative Growers Equipment, Inc., a number of innovative goods, and a savvy brand. The business teamed up with AXEON Water Technology in January to offer cutting-edge reverse osmosis water filtration technology and solutions.

Results for the company's second quarter of 2022 were released by the business on August 9; they revealed a decline in net revenues from $133.8 million to $97.5 million. The gross profit also decreased, going from $29.6 million to $7.3 million. Gross profit increased from $9.1 million to $30.2 million after corrections. Hydrofarm saw a net loss of $203.3 million, or a negative $4.53 per diluted share, as opposed to its net gain of $2.3 million, or $0.05 per diluted share. As a result, the net loss for the second quarter of 2022 includes an inventory reserve of $10.2 million and a non-cash charge for goodwill impairment of $189.6 million. Net revenues are anticipated to range between $330 million and $347 million for the whole year, with adjusted EBITDA between $(25) million and $(16) million.
HYFM Stock Performance
HYFM Stock closed on September 1st at $3.11 down 10.63% in the past five trading days. The stock has a 52-week price range of $2.27-$56.31 and is down 89.01% year to date. According to analysts at CNN Business HYFM stock has a 12-month average price target of $3.88 per share. In this case, this would be an increase of 24.40% from its last trading level of $3.11.
[Read More] 2 Marijuana Stocks To Buy In The Stock Market Today
Leafly Holdings, Inc.
A well-known online cannabis store and consumer resource, Leafly Holdings Inc., announced in February that trading in its common stock, LFLY, had started on the NASDAQ. Leafly is the most dependable website for finding and purchasing cannabis goods from licensed vendors across the world. More than 125 million people use Leafly each year to learn about cannabis and buy it online from nearby retailers. Customers may make educated purchasing selections using the company's extensive resources, which include technology and advertising services. This aids cannabis businesses in gaining and keeping loyal patrons. Thanks to the online cannabis delivery service that the company introduced in California in May, customers may make purchases straight on the company website.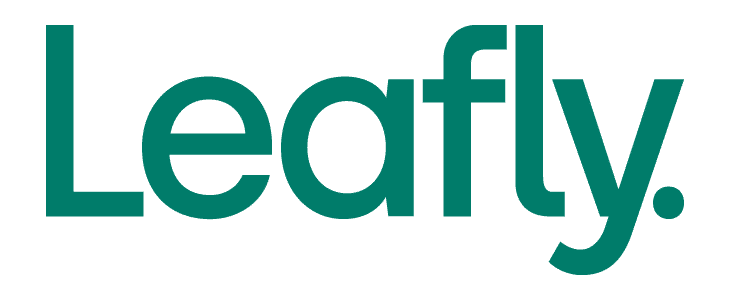 Revenues for the second quarter of 2022 the company reported total revenue of $12.1 million, up 13.8% over Q2 2021 driven by growth in retailer and brand revenues. In addition, the gross margin was 88.0%, compared to 88.5% in Q2 2021. The company sustained an Adjusted EBITDA loss of $8.4 million, compared to an adjusted EBITDA loss of $0.8 million in Q2 2021. For the full year of 2022, Leafly expects revenue to be in the range of $48.0 million to $51.0 million, representing 15% growth over 2021 at the midpoint. Leafly now expects an Adjusted EBITDA loss to be in the range of $28.5 million – $26.0 million. In June Leafly was added to the Russel 3000 and 2000 indexes.
LFLY Stock Performance
LFLY stock closed on September 1st at $1.47 down 19.23% in the past five trading days. Currently, the stock has a range of $1.43-$11.58 and is down 85.29% year to date. According to analysts at CNN Business LFLY stock has a median price target of $5.25 per share. In this case, this would represent an upside of 259.59% from its last trading price of 1.47.
[Read More] Top Marijuana Stocks Trading Under $1 Right Now
WM Technology, Inc.
In addition to being an online store, Weedmaps provides a user and business directory for the cannabis sector. It is WM Technology, Inc.'s subsidiary. Cannabis stores frequently employ the cloud-based SaaS solutions from WM Business as their operating system. The goods and services offered by WM Business frequently make it less difficult to abide by the complex and ever-changing legislative regulations governing the cannabis industry. By incorporating a digital payment method, WM Technology increased the selection of products they supplied in Ontario in May. Due to the increased need for curbside pickup, delivery, and cashless transactions, this assisted small enterprises. In 2021, the company purchased Sprout, a well-known cannabis CRM, and marketing platform.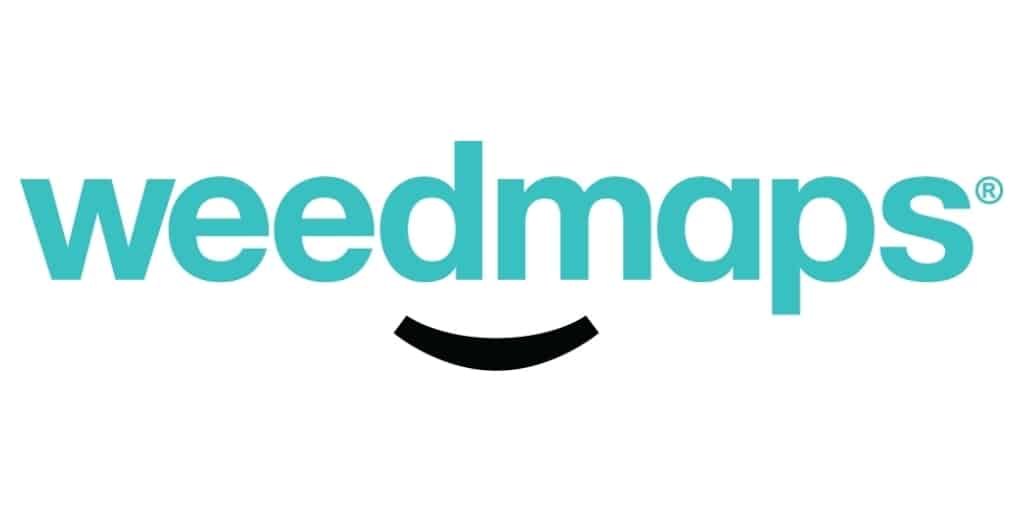 With an estimated 13.9 million monthly active users, Weedmaps now has more than 18,000 business listings in the United States. Currently, it makes an average of $3789 a month from each paying member. Weedmaps said second-quarter revenue increased to $58.3 million representing growth of 24% year-over-year. In addition, monthly active users increased to 17.4 million on June 30, 2022, up 41% compared to the prior year period. Gross Profit was $54.4 million implying a 93% margin rate. This reflects a 250bps margin reduction from the prior year given investments made in new client solutions, our WM AdSuite offering, and continued investment in data initiatives. Also important, net income was $19.8 million as compared to a net income of $16.8 million from the prior year period. Adjusted EBITDA was a negative $0.6 million as compared to $8.5 million from the prior year period.
MAPS Stock Performance
MAPS stock closed at $2.40 on September 1st down 10.45% in the last five trading days. Currently, the stock has a 52-week price range of $2.19- $16.02 and is down 59.87% year to date. According to analysts at CNN Business MAPS stock has a 12-month average price target of $4.50 per share. In essence, this would represent an upside of 87.50% from its last trading price of $2.40.
Ancillary Cannabis Stocks In September 2022
These top marijuana stocks reached new lows during the most recent trading sessions; when they start to recover, investors might uncover value in the stocks. You can determine whether an asset is appropriate for your trading strategy and portfolio by looking at a company's financial records and press announcements. Making better trading decisions can be aided by an understanding of technical indicators and chart patterns. Active traders in September may have the opportunity to make short-term gains due to the current volatility in the cannabis market.
---
MAPH Enterprises, LLC | (305) 414-0128 | 1501 Venera Ave, Coral Gables, FL 33146 | new@marijuanastocks.com