Can These Pot Stocks Show Value In The Coming Months?
When we talk about worth or value in the cannabis industry, we have to first identify the time period that we are referring to. For the short term which is anywhere from 3 months to 1 year, value is difficult to place. Marijuana stocks are notoriously volatile which means that prices can jump or fall dramatically in that period of time. But, when we look at a larger scale, we see that there are some benefits to investing in pot stocks for the long term. The long term for clarification is anywhere from 1 year onward.
[Read More]
This period of time is a great place for investors to use as it allows for the maximization of potential gains. Analysts have stated that within the next decade, the cannabis industry could be worth as much as $100 billion at the high end. While this may be an overstatement, if we even get to half of that it would represent a dramatic gain. For that reason, you see that the long term is the primary source of high gains for marijuana stocks. With that in mind, it's up to you to determine whether or not these two marijuana stocks are worth the investment.
High-Grade Cannabis is Key for This Marijuana Stock
The Supreme Cannabis Company Inc. (SPRWF Stock Report) has largely remained under the nose of most pot stock investors. Despite this, SPRWF stock has a lot to offer. The company is engaged in the production of extremely high-quality cannabis. They call it "ultra-premium" marijuana and for good reason. Based out of Canada, the company has stated that they want to give consumers the best marijuana for the money. During its past fourth quarter, the company posted sales of around $20 million.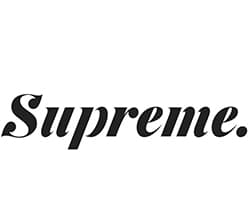 This represents a year over year gain of almost 500%. This is one of the main reasons that so many investors have continued to view SPRWF stock as a marijuana stock to watch. But, for 2020, the company has stated that it expects its revenue to reach as much as CA$180 million. SPRWF stock also trades at around $0.20 which is a very low barrier to entry. In addition, since mid-March, the company has shot up by almost 50% in value. Because of this and other reasons, the Supreme Cannabis Company may continue to show solid long term growth.
 Marijuana Stock to Watch A Different Kind Of Cannabis Company
KushCo Holdings Inc (KSHB Stock Report) is a marijuana stock with a large amount of potential. Since mid-March, KSHB stock has shot up by over 150%. KSHB stock did hit quite a low prior to this as it was impeded by the vaping epidemic. As a large supplier of vaporizer products, the company definitely has had to work to come back from this. In its most recent first quarter, the company reported around $35 million in sales. With this in mind, KSHB stock's next report could show as much as $230 million in sales for the 2020 year as a whole.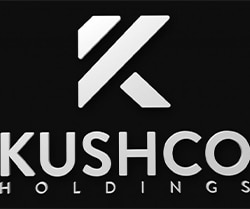 The company has benefitted greatly from the increased demand for marijuana, despite not selling the physical product. Instead, KushCo offers everything from vape supplies to marketing services and more. All of this has helped KSHB stock flourish in the past few months. But, whether or not it will be able to keep up this momentum is still largely unknown. With that in mind, KushCo does still represents itself as an interesting marijuana stock to watch.
---
MAPH Enterprises, LLC | (305) 414-0128 | 1501 Venera Ave, Coral Gables, FL 33146 | new@marijuanastocks.com