Have You Heard Of These Marijuana Stocks?
The cannabis industry of recent has been tough, to say the least. One day marijuana stocks are up, and the next, the cannabis market is down. Although we as investors are used to this high level of volatility, the past two months have been much more than usual. But, there could be a positive here for some traders. Although many cannabis traders want to see long term gains, others work off of day trading/swing trading. This means that they wait for dips and forward momentum and only stay in positions for short periods of time.
[Read More]
In the current state of the cannabis market, this can be a very valuable strategy if one knows how to use it properly. Although volatility can undermine the future of the industry, there is some value here to be found in places where one might not expect it. In this article, there are two sub-markets worth focusing on.
One is that of the pharmaceutical cannabis industry. These companies have been working to produce new and groundbreaking pharmaceuticals utilizing cannabis compounds. Although profitability is tough to find in this sector due to long and expensive approval processes, it does exist. On the other hand, we have the canna-biotech sector. This sector is quite small compared to the overall market, but it is definitely worth exploring. Both areas have their ups and downs, but these two cannabis stocks do continue to look interesting.
A Small-Cap Pharma Marijuana Stock
Cannabis One Holdings Inc. (CBIS Stock Report) works with its subsidiaries to produce high-quality cannabis pharmaceuticals within the U.S. The company has stated that it is working on the production of numerous drugs that can target the most well-known ailments we have today. This includes everything from autism to blood pressure and the side effects of cancer. Currently, it has several drugs that are being developed broadly. The company has also been working to take its business online, using the digital platform to educate consumers about its products and the potential of cannabis.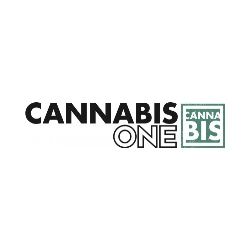 Because there is little competition in the pharmaceutical side of the cannabis industry, it seems as though Cannabis One Holdings is a great place to start for investors looking for alternative value. In addition, the company has been around for over 20 years, starting back in 1996. Based out of California, Cannabis One has a great amount of future potential if it is able to get regulatory approval for its newest drugs. Because of that, it remains a marijuana stock to watch.
A Relatively Unknown Biotech Pot Stock
22nd Century Group Inc. (XXII Stock Report) is a biotech company that mostly works in the tobacco field. The company has stated that it is working on the production of new products that would help to genetically engineer tobacco and cannabis plants from the seed on. It is also a producer of high-grade cigarettes under the brands known as RED SUN and MAGIC. While most investors wish to avoid tobacco companies due to the bad rap that they have gotten, the company is working to produce lower tar cigarettes and higher-grade cannabis.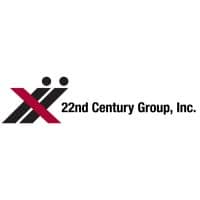 The main forward aspect of this company is the fact that it is working on bioengineering cannabis and hemp. If it is able to selectively breed certain types of hemp such as drought-resistant/mold resistant strains, it would be quite a large breakthrough. Of course, there is a lot of work to be done, and 22nd Century Group is just getting started. But, with its price at a very low number in the beginning of May, it looks like there could be some upside potential with this marijuana stock to watch.
---
MAPH Enterprises, LLC | (305) 414-0128 | 1501 Venera Ave, Coral Gables, FL 33146 | new@marijuanastocks.com