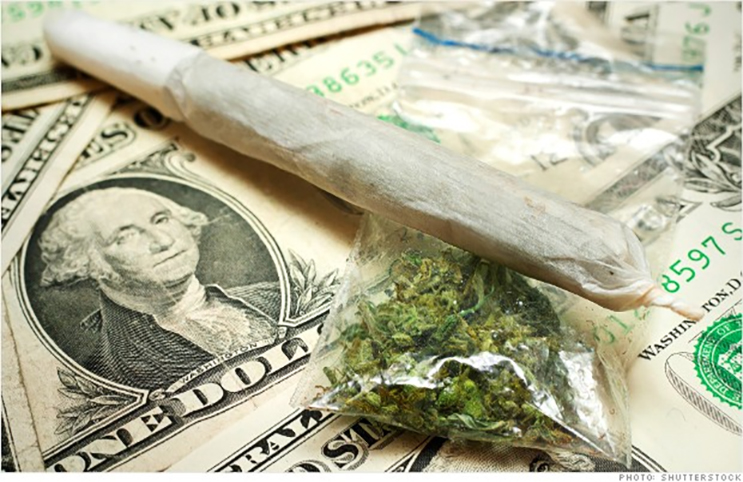 This past Thursday a new bill was passed that would effectively end the prohibition on the use of medicinal cannabis. While it was certainly a happy occasion to note the bipartisan effort put in, it is also frustrating to most to still have the struggle behind legalization. To have the amount of pushback against legislation in favor of a plant that has the ability to help many, is asinine to the majority of the public's opinion.
Many beg the question, why do we need permission to use treatment that works the best for various illnesses? It seems to be a clear violation of the laws and rights surrounding personal sovereignty, but that ceases to bother Attorney General Jeff Sessions who essentially asked congress for the permission to prosecute those involved with medicinal cannabis.
Jeff Sessions is notably in disbelief of cannabis as a medicine and continuously disregards patients stories of how the wonder-drug has helped them.
A woman named Charlotte Figi was diagnosed with a severe case of epilepsy at an early age. By the age of three, Figi was having around three-hundred seizures per week. A miserable existence for such a young girl. All of the conventional forms of treatment failed to work.
Charlottes parents were desperate for relief for their child and had heard of another child with a similar medical diagnosis using medicinal cannabis to cure his condition.
As soon as they heard, they got ahold of the medicine and began giving it to Charlotte. Almost instantly her symptoms improved. Today, Charlotte has very few seizures all thanks to the help of medicinal cannabis. Those who developed the specific strain of cannabis with little to no incidence of psycho activity in the drug, appropriately named their strain, Charlotte's web. Today that strain has helped many children to treat their conditions without the worry of getting high.
Aside from this, there has been several instances of medical cannabis improving the lives of people wit conditions across the board.
So why invest in cannabis? As a direct result of our capitalist agenda, the freedom to impart positive change through a free market without the threat of violence is one of the most powerful ways to start a movement. Because of this, the dangers involved in investing in cannabis stay at a constant level.
In addition to its safety, the main attraction is that investing in marijuana is incredibly profitable. As a new industry on the rise, the potential for monetary gain is as high as ever.
Last year, sales from cannabis hit over a staggering twenty billion dollars, with an annual growth rate of twenty-five percent. This is expected to only get higher and is surpassing the growth rate of the famed dot-com era.
The bottom line lies in the fact that when an industry has this much potential it is difficult for it to lean towards a downtrend at any time. This would be especially difficult for someone like Attorney General Jeff Sessions to shut down.
Because of this and many other reasons, medicinal cannabis remains one of the highest rated, highest increasing and admittedly the most moral investment that one can make.