Will These 2 Marijuana Stocks See More Gains Next Week?
Currently, in the U.S. the cannabis industry and marijuana stocks are a hot topic. Due to the possibility of federal cannabis reform, many people are looking to become part of the cannabis industry. With this many are looking for the best marijuana stocks to buy. From the middle of 2020 many of the top cannabis stocks began to pick up momentum.
Much of this upward momentum has continued into the new year. So far for 2021 marijuana stocks are reaching new all-time highs. This had led many investors down a path to start adding more cannabis stocks to their portfolio. However, if you are new to investing there are some steps to take to eliminate as much risk as possible.
Now just because a specific sector like cannabis is on fire doesn't mean you always jump right in. First, you need to understand which marijuana stocks to watch. This requires a bit of research on a given company so you know exactly what you are investing in. Some of the first steps to take would be looking at the companies financials. You want to make sure all the numbers are current and the company is up to date with all its filings.
[Read More] Are These Marijuana Stocks A Good Investment? 2 Pot Stocks To Watch This Week
When a company is up to date with its financials it lets you know everything is current. Next, you want to make sure company updates are current as well. What this tells you is any new info about the company so you have an idea about current and future plans. With this basic info, you can begin to feel more comfortable before investing in cannabis stocks. Below are 2 marijuana stocks that have been kept updated and maybe a good find for your marijuana stock portfolio.
Cannabis Stock Watch List
Indus Holdings, Inc. (OTC:INDXF)
Greenlane Holdings, Inc. (NASDAQ:GNLN)
[Read More]
Indus Holdings, Inc.
Marijuana stock to watch Indus Holdings, Inc. is a vertically integrated cannabis company. Indus Holdings, Inc. specializes in the cultivation, extraction, manufacturing of cannabis. As well as branding, sales & marketing, and distribution for cannabis products. Founded back in 2014 since then the company has been putting in work to make a name for its self in the cannabis industry by offering services supporting every step of the supply chain.
In recent news, the company has announced an update to the expansion plans previously announced back in 2020. Indus had to sign a new letter of intent and had made the choice to take a different course of action to its expansion plan. These plans involve building a state of the art growing and processing center. The idea behind this build is to construct is to use modern technology to produce the highest quality cannabis.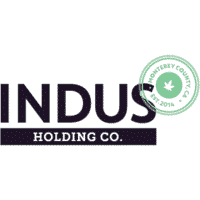 Over the last few months, INDXF stock has been battling volatility all while posting gains. From November 11th to 30th INDXF stock was able to climb and post gains of 36%. Now to start December it climbed a bit more before dropping to $1.01 on December 21st. Since that time INDXF stock has begun to rise a bit. From the 21st to December 28 INDXF stock saw subtle gains of 25%.
[Read More] Will These Marijuana Stocks See More Gains Before Next Week?
This showed investors that the company still has some fight left in the market. So far for the month of January INDXF stock has made 5% gains in 2021. Some investors may think small of these gains but with the cannabis sector being a hot topic some may want to keep Indus Holdings a cannabis stock to watch in 2021.
Greenlane Holdings, Inc.
Greenlane Holdings, Inc. is another marijuana stock to watch in 2021. The company works in the industry by distributing premium cannabis accessories and lifestyle products. Greenlane has built up a reputation as the go-to company for cannabis brands. For example, the company is the premier choice for brands like PAX Labs, Storz & Bickel Cookies, Grenco Science, and DaVinci. With 2021 already starting on an upward path there is much in store for the company this year. In addition this the company has had some decent market action over the last few months.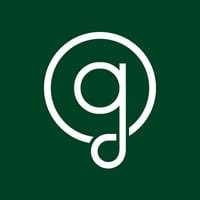 Just like many other marijuana stocks Greenlane has been fighting through market volatility. During the month of October, GNLN stock saw a small 7% push in the market. The following month was a bit better as the company able to see more gains. In November GNLN stock was able to see a 54% increase during that month. December GNLN stock to a bit of a dip before shooting back up in January. So far in 2021 GNLN stock is up 15%. With many people anticipating federal cannabis reform the company is in a good position to have a promising year.
---
MAPH Enterprises, LLC | (305) 414-0128 | 1501 Venera Ave, Coral Gables, FL 33146 | new@marijuanastocks.com