The past three weeks have been undoubtedly tough for anyone who watches marijuana stocks. A massive panic selloff as a result of the coronavirus has caused cannabis stocks to plummet in value. While this has taken only a few weeks to occur, the cannabis market has been looking for a reset. If we look way before the coronavirus even happened, we can see that there were several issues plaguing the cannabis industry. While some of these have been solved, others such as federal banking laws in the U.S. and the curbing of the black market, have not yet seen their end.
[Read More]
While most investors have in the past focused on the largest pot stocks to watch, it seems as though now many are looking for cannabis stocks that may not be the most obvious choice. This choice comes down to one aspect. Value. And where there is value to be had, cannabis investors will find it. While many leading cannabis stocks have tanked in value, some continue to show promise in the long term. These companies are in no way a sure thing, but their business models do present interesting alternatives to the more popular companies. For this reason, they are worth taking a first or second look at.
A Canadian Based Pot Stock With U.S. Operations
Flower One Holdings Inc. (FLOOF Stock Report) is a cannabis stock based out of Toronto. Although it has its headquarters in Canada, the company works quite heavily out of the Nevada market. It recently launched an almost 60,000 square foot facility with the intention of extracting and producing cannabis at high volumes. This facility is also right next door to its 400,000 square foot facility. In its most recent third quarter, the company showed that it had capital holdings of around $38 million with $5.6 million in free cash.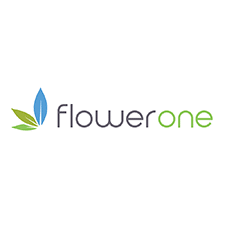 With its working budget at much less than that, it looks like it should remain cash positive during these rough times. In addition, the company has stated that it is working to move further into the Californian market through partnering with several local brands. It states that by doing this, it will have an "expedited market entry along with assisting in the licensing process, providing consistent product quality," and having a "quick turnaround time." So for an alternative pot stock to watch, Flower One Holdings looks quite interesting.
A Popular MSO Based in the U.S.
Acreage Holdings Inc. (ACRGF Stock Report) is quite a popular multi-state operator pot stock based out of the U.S. Only a few months ago, it was able to raise more than $180 million through a credit facility and private loan transaction. With this, the company can continue to push its massive growth strategy around the nation. In its most recent fourth quarter, the company posted revenue just north of $21 million. Although this was a tad bit less than the projected $22.3 million, it does show growth over the previous quarter.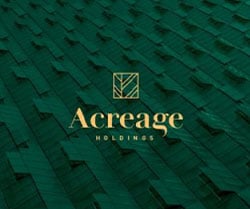 The company has stated that it has the goal to open more than 15 retail locations. Although that may come as a challenge given the current coronavirus situation. Acreage Holdings remains committed to growth no matter what. One analyst stated that "we believe that Acreage has a particular competitive advantage in growing wholesale brands as it leverages its relationship with Canopy Growth." With its movements being tracked by cannabis investors around the market, Acreage continues to present interesting opportunities to the market overall.
---
MAPH Enterprises, LLC | (305) 414-0128 | 1501 Venera Ave, Coral Gables, FL 33146 | new@marijuanastocks.com